Murin-an is definitely one of my most favorite places in Kyoto.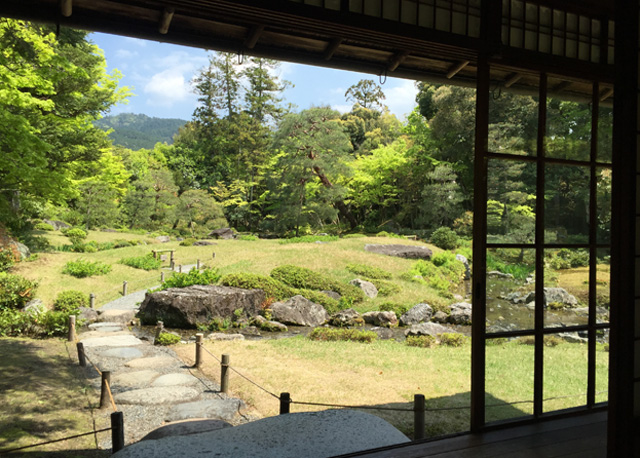 Murin-an is a Japanese villa and garden built between 1894 to 1898 by Aritomo Yamagata, an Elder Statesman (advisor to the emperor) .
In 1941, the Yamagata family donated Murin-an to Kyoto City and in 1951 it was designated as a National Place of Scenic Beauty.
Entrance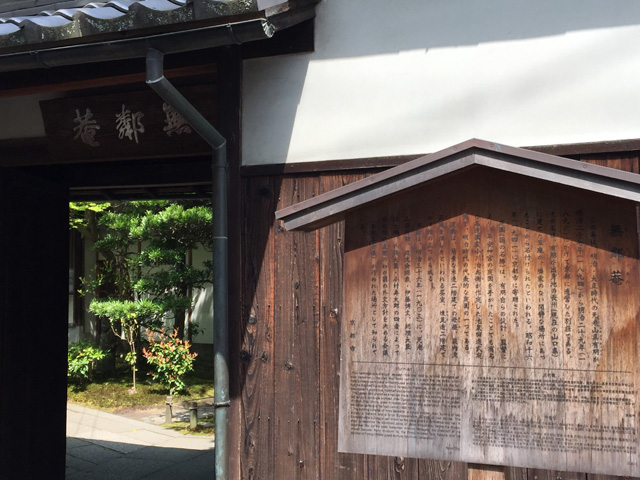 Yamagata instructed Jihei Ogawa VII (7th),a famous garden planner, to created this garden.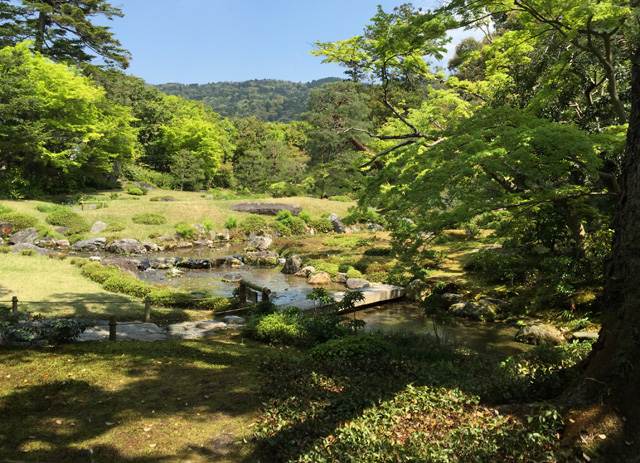 Jihei Ogawa skillfully utilized natural landscapes and environments.
Looking over the Higashiyama Mountains, the water stream is from the Lake Biwa Canal.
This type of garden is called "pond stroll style garden," and you can actually walk around and enjoy.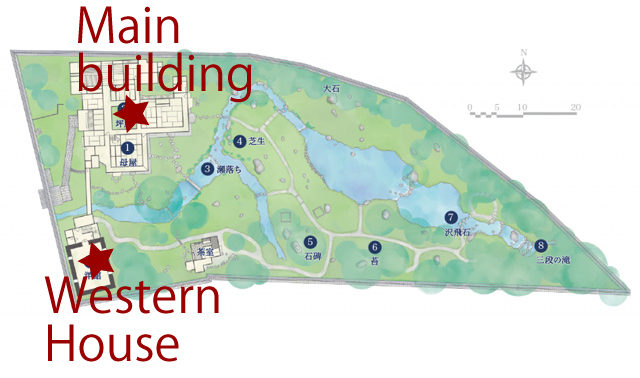 The villa is composed of three architectures;  two-story main building composed of wood, a tea house,
and a two-story red brick Western-style House.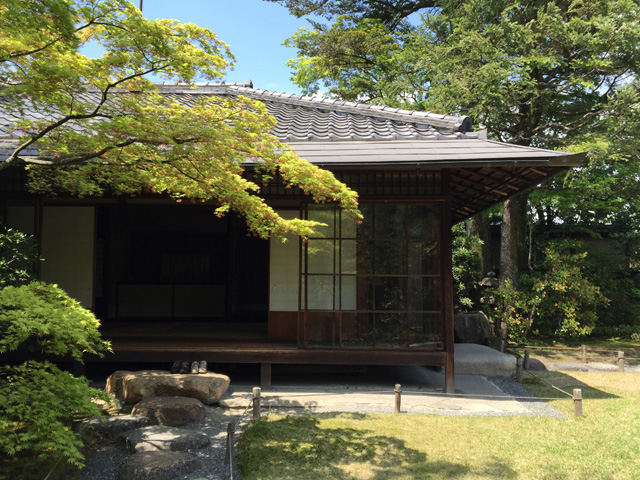 From the Main Building, you can enjoy a wide scenic view. The lawn (representing hills) harmonizes with the Higashiyama Mountains.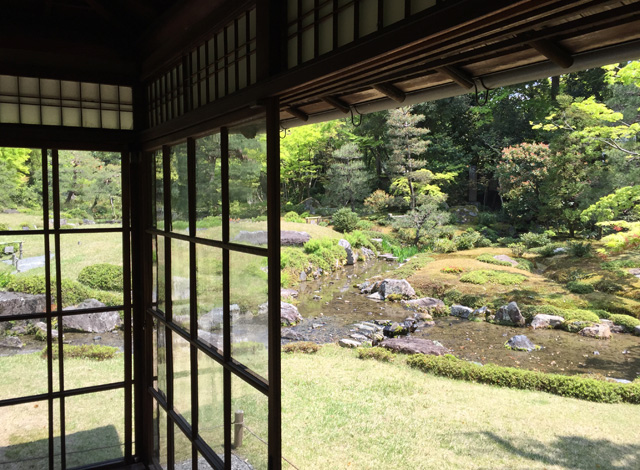 At the entrance there is a graceful square small inside-garden.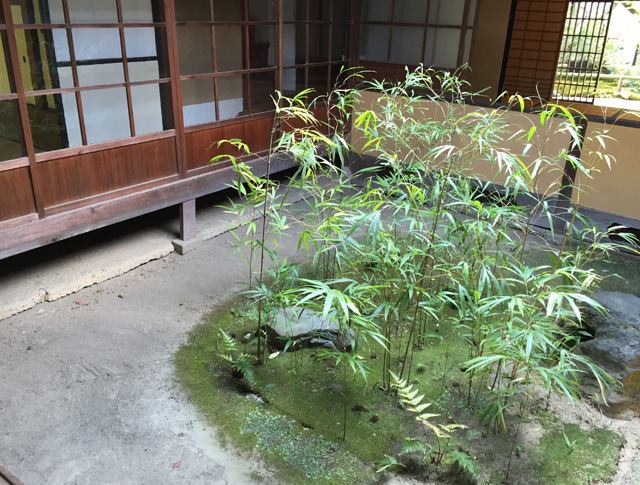 Flowing river creates a tranquil sound of water.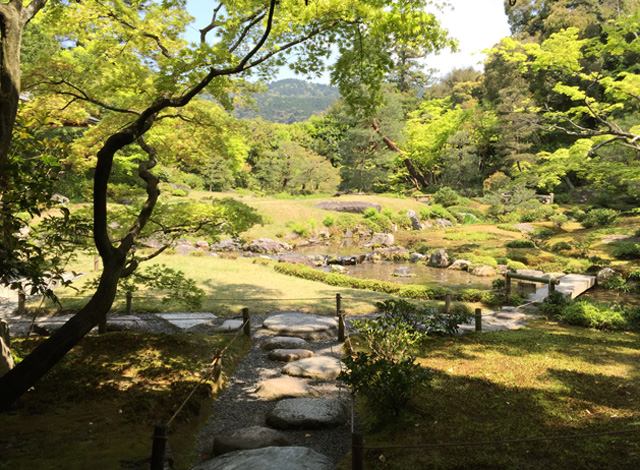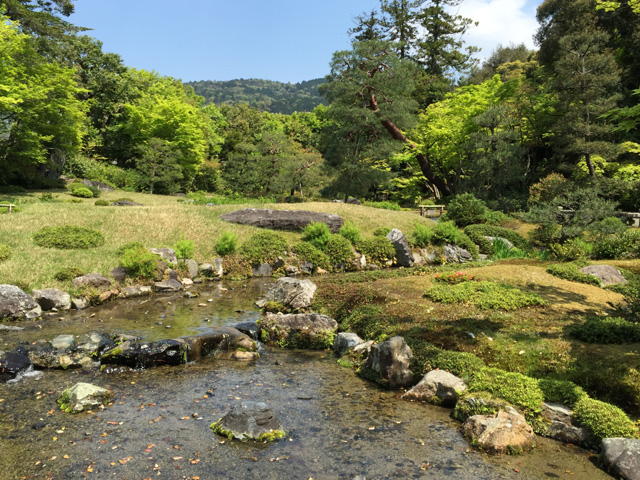 Stepping stones over the river are low and the flow of the water makes the murmur.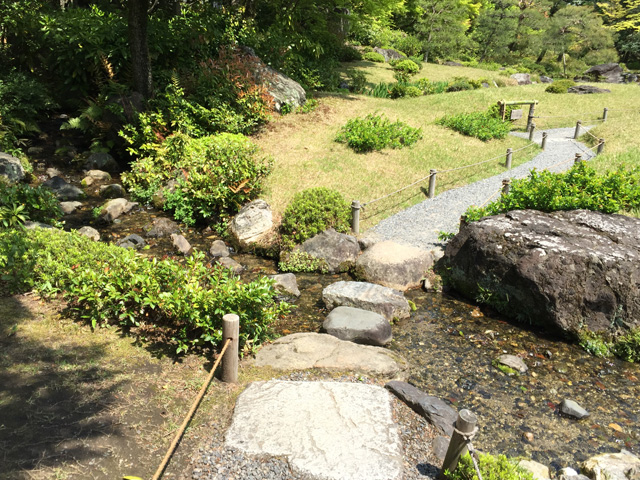 The lawn area emphasizes the natural scenic countryside meadow with native wildflowers.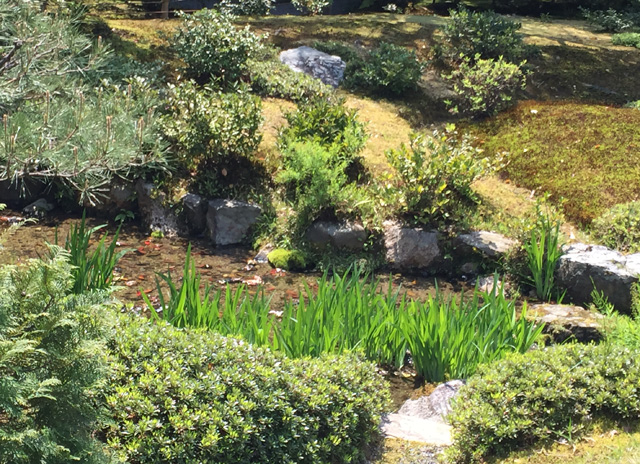 Now naturally covered in about 50 kinds of moss.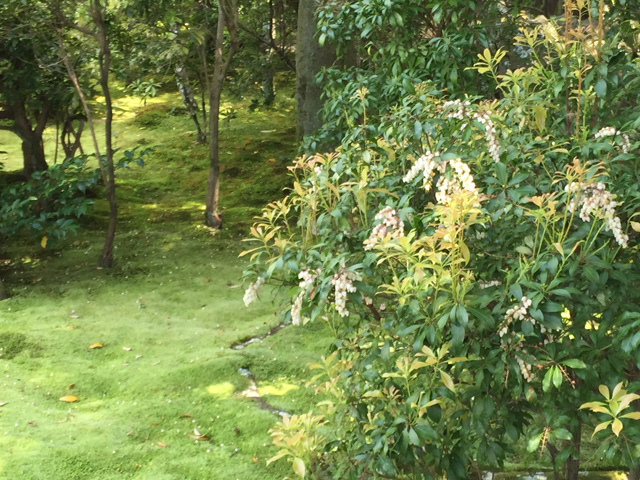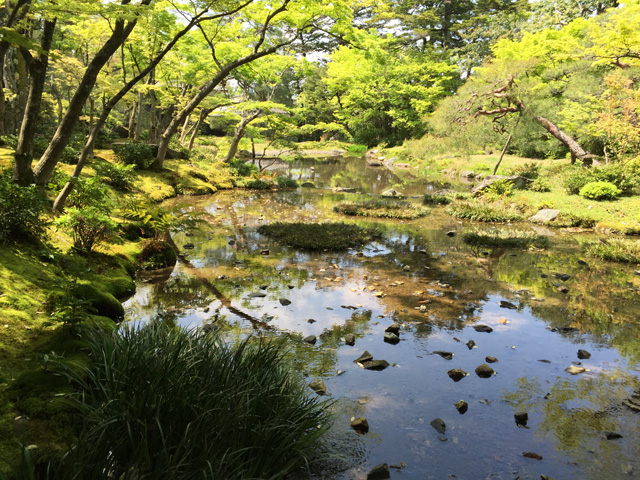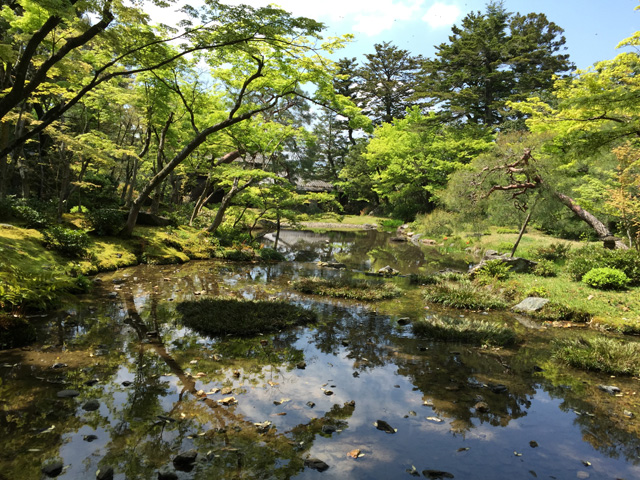 The 3-tier waterfall running from the Higashiyama Mt.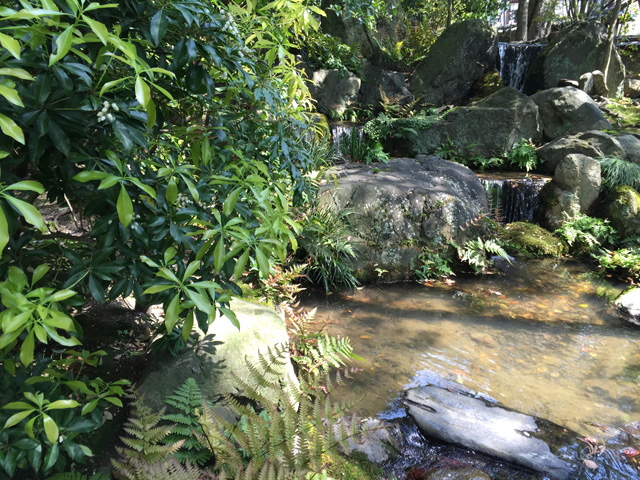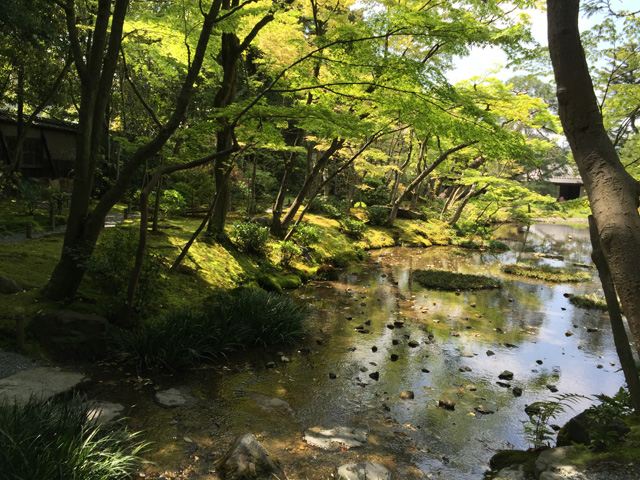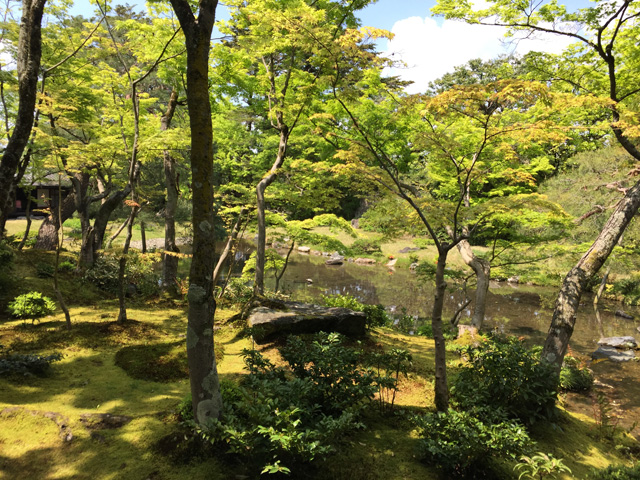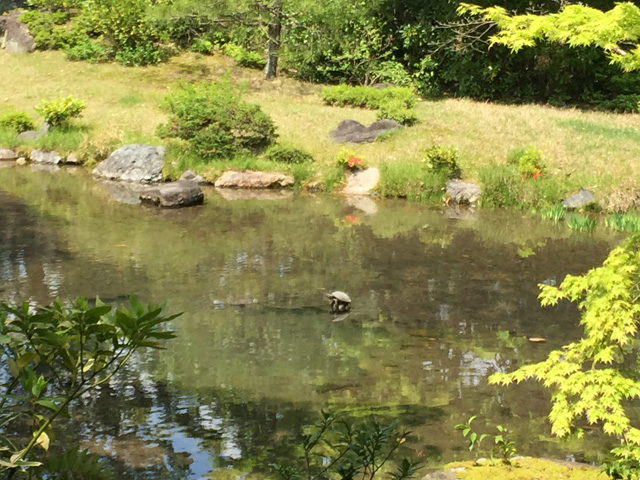 Western-style House was used for important politic meetings.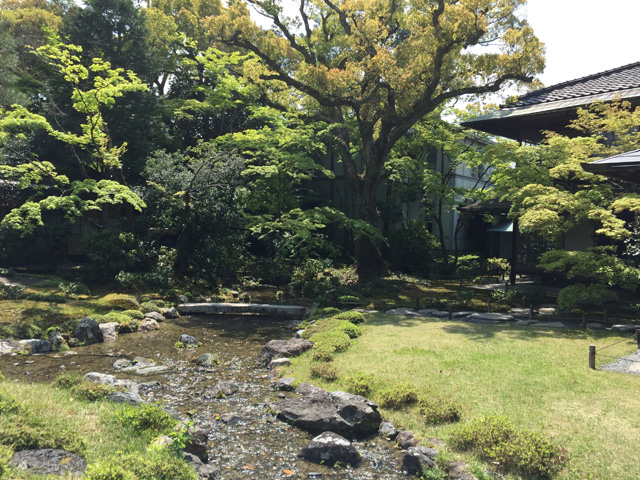 The second floor rooms are decorated with a magnificent wall painting,
Birds and Flowers using gold-foil-pressed paper in the Kano School style from the early Edo Period.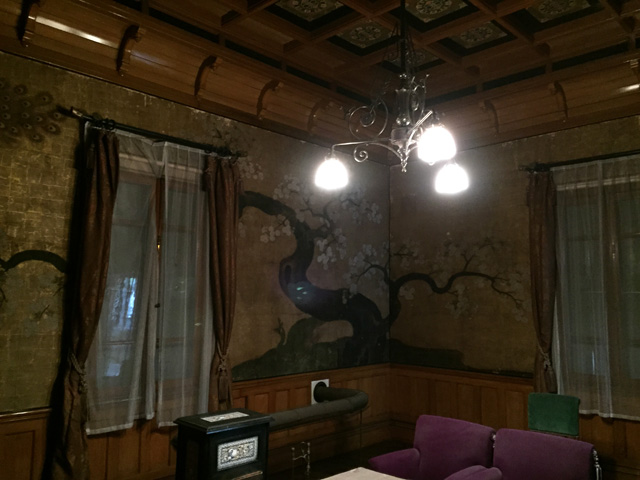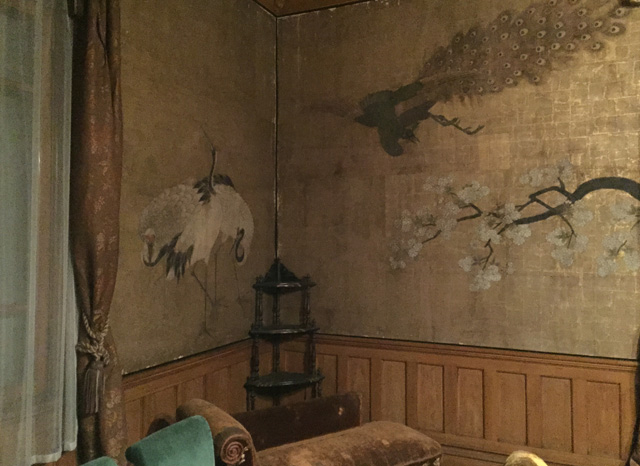 Murin-an is about 20 minutes taxi ride from Kyoto Station.
For more information: