In Kyoto, there is a candy shop that has the longest history in Japan, it is said more than 400years.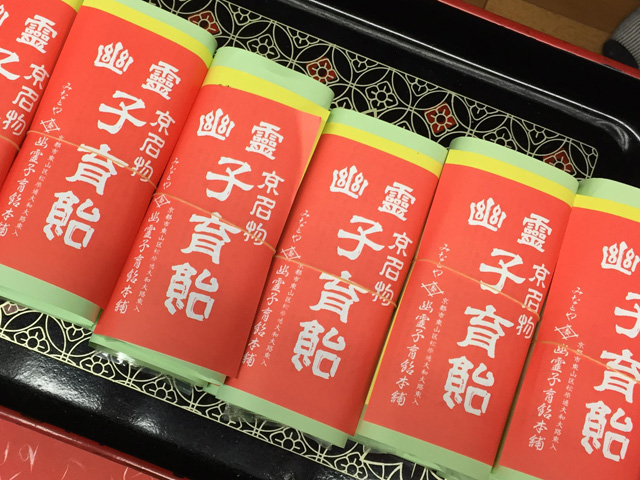 Name of the shop and the candy is very interesting…..Ghost's Nursing Candy!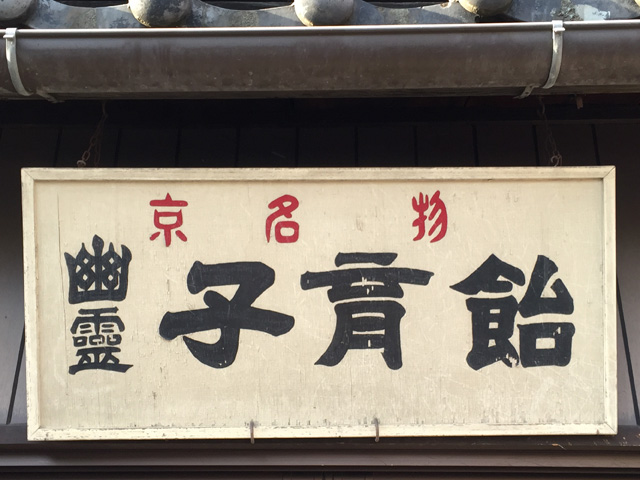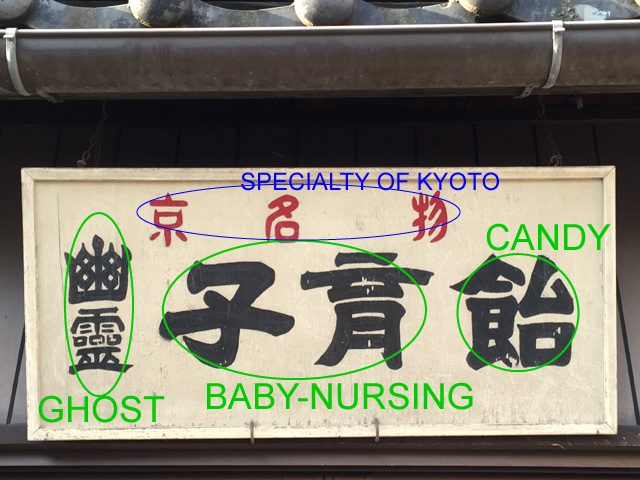 It is based upon an ancient folklore like this:
One upon a time, a pregnant young woman was dead and buried, and she gave birth to a baby inside the grave.
She, as a ghost, came to the shop to buy candy to nurse the baby everyday for a week.
After seven days, newborn baby's crying voice was identified, and they found a baby alive inside the grave.
The shop is said to be the very shop the lady ghost came to buy candies for her baby……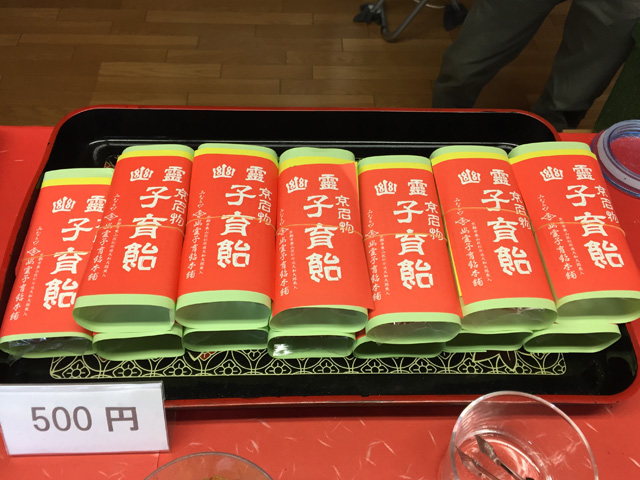 On the contrary to this horrible story, this candy is very delicious with subtle sweetness,
made mostly of malt sugar.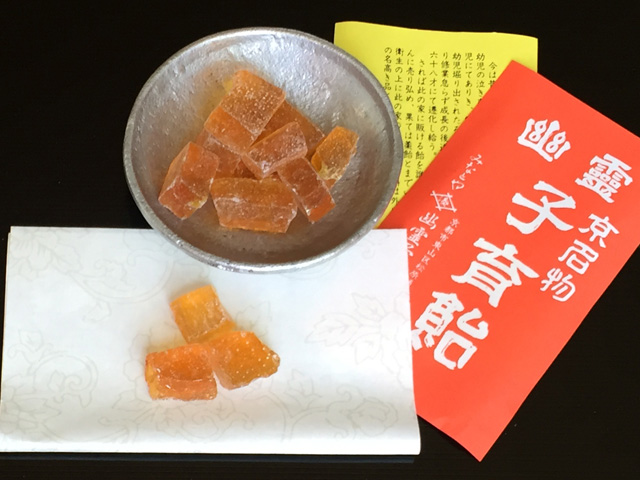 In front of the shop, there is a temple to worship a baby-sitting stone statue.