I went to worship at Ise Shrine, and visited Naiku early in the morning.
Naiku is the most venerable sanctuary in Japan.
Here is a Shinto shrine dedicated to Amaterasu-Omikami, the ancestral Shinto deity of the Imperial family. She was enshrined in Naiku about 2,000 years ago and has been revered as a guardian of Japan.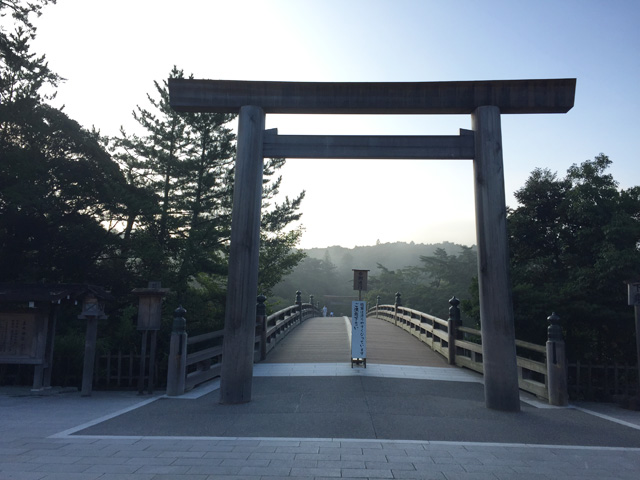 This bridge spans across the Isuzugawa River at the entrance of Naiku and is said to separate a sacred realm from the daily world.
The architectural style of the Ujibashi Bridge is purely Japanese and its length is over 100 meters.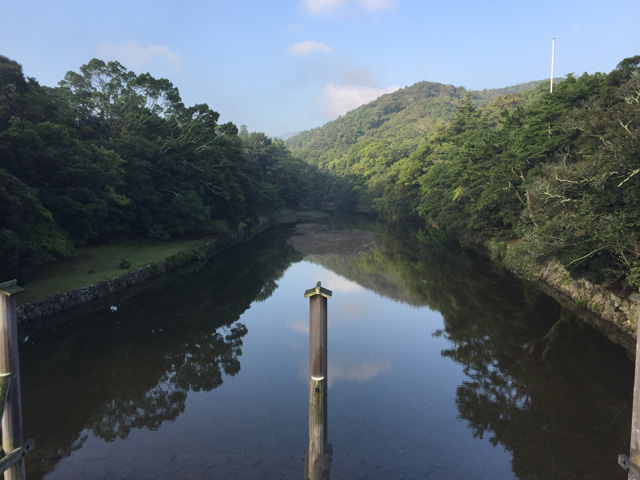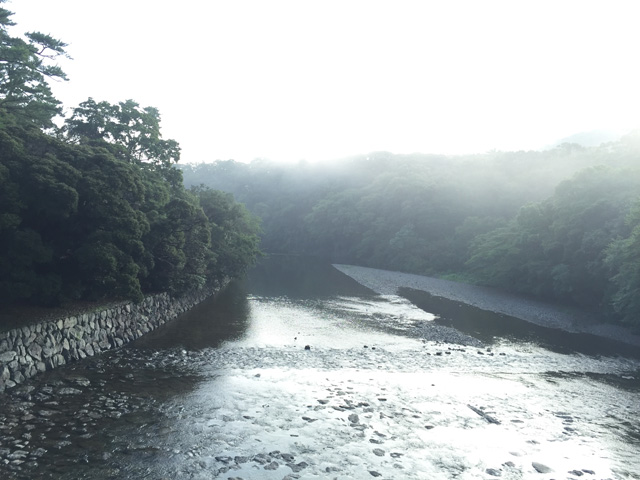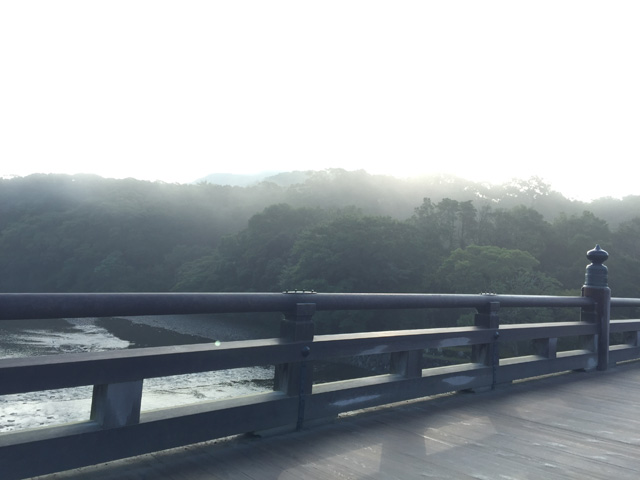 Ise Shrine includes 125 shinto shrines, centered around Naiku and Geku.
Its area is roughly the same size as Paris.
More than 1,500 rituals are conducted here yearly to pray for the prosperity of the Imperial family, the peace of the world, and the huge harvest.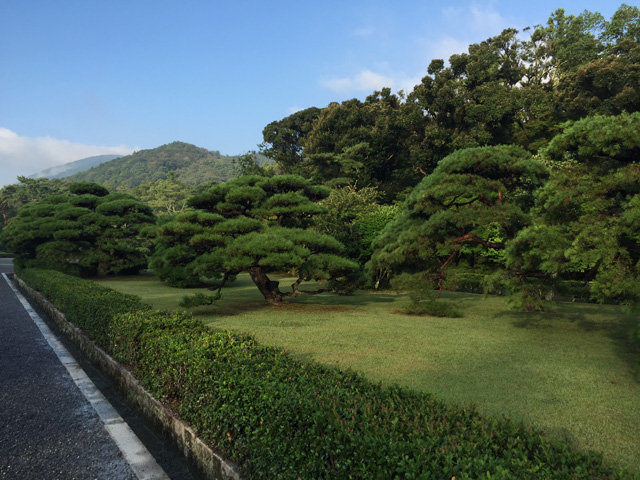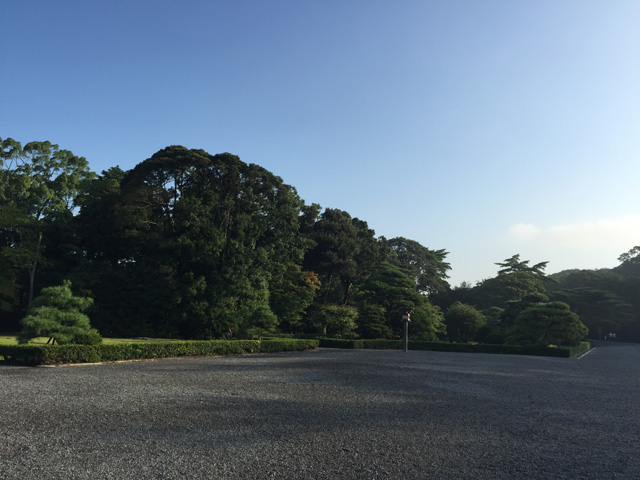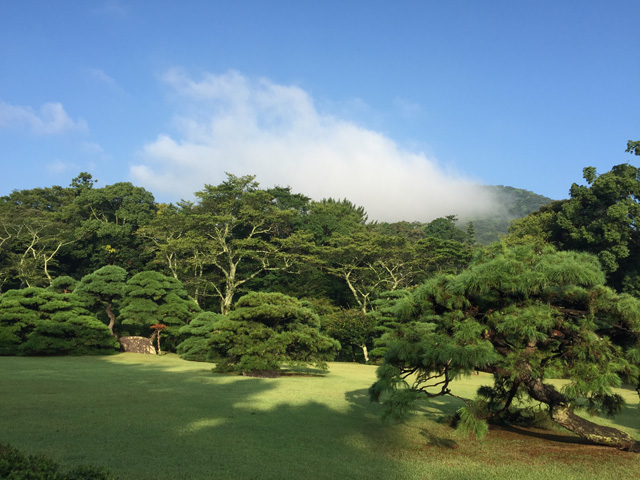 Here, you can purify your hands with water of Isuzugawa River.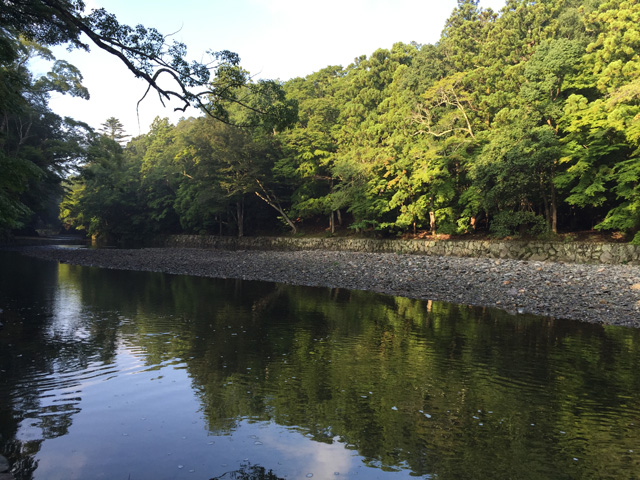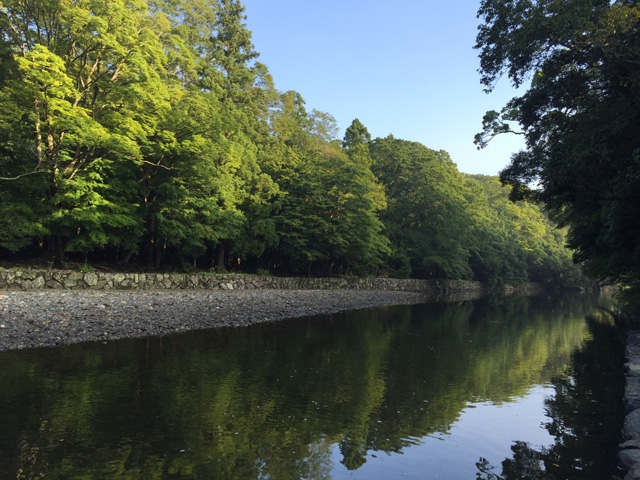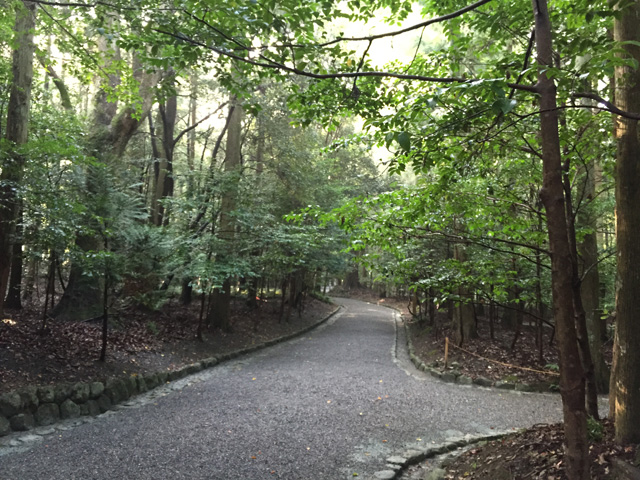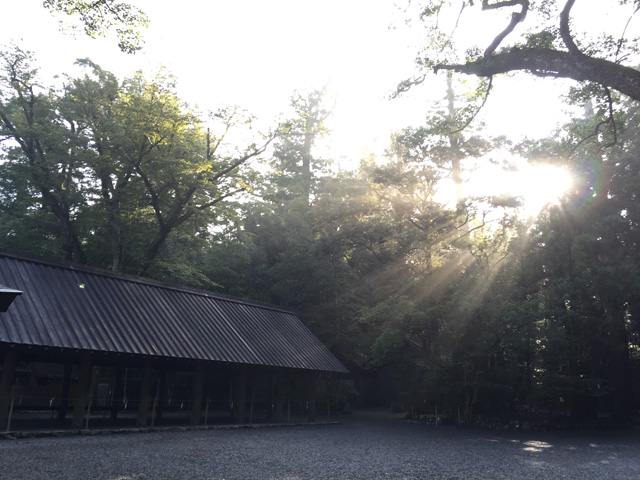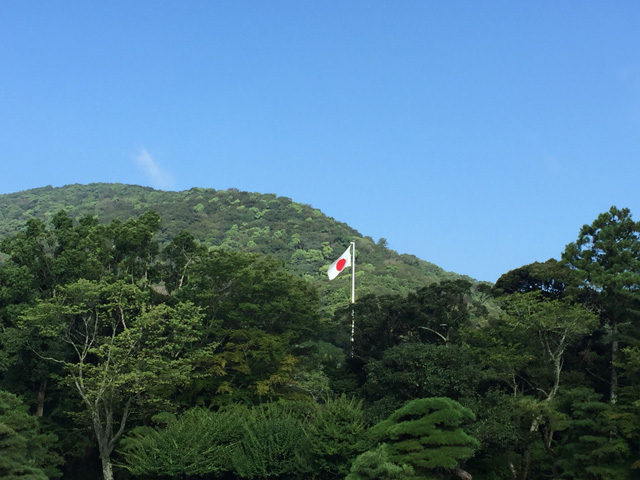 At Ise Shrine, shrine gates and other buildings are made of holy cypress trees, and it is so
devine and beautiful.
Shooting is not allowed in the sacred area, so followings are from the official website of Ise Shrine.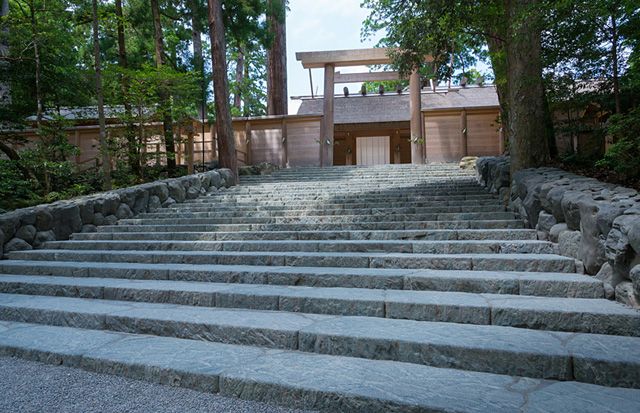 A divine palace of Amaterasu-Omikami stands here.
The Holy Mirror (a symbol of Amaterasu-Omikami) is enshrined inside the main sacred palace at the innermost courtyard of the main sanctuary and the main palace is enclosed with four rows of wooden fences.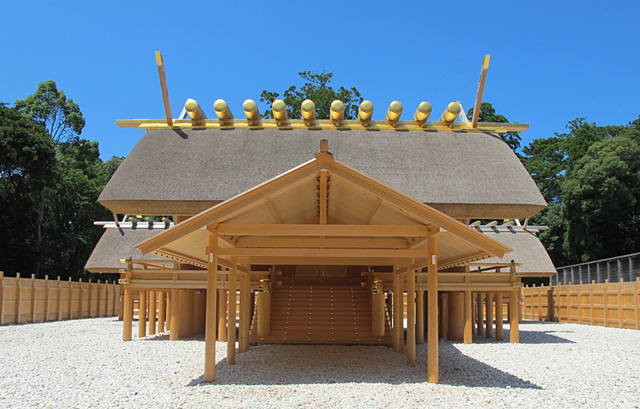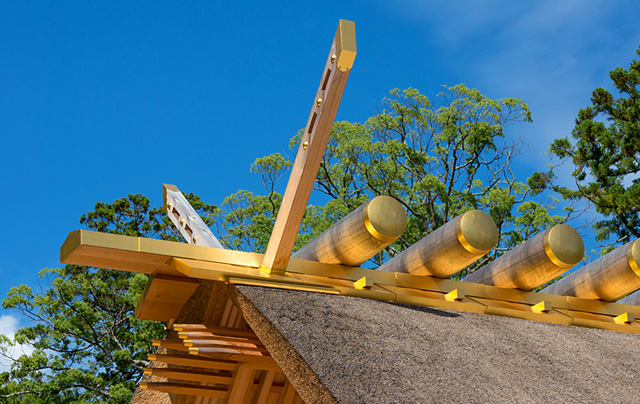 Every twenty years, a new divine palace with the same dimensions as the current one is constructed
at an alternate site which is adjacent to the main sanctuary.
It involves about 30 rituals and ceremonies beginning with the ritual cutting of the first trees for the new divine palace.  The sacred apparel, furnishings and divine treasures to be placed inside the sacred palace are also remade.
Once they are prepared, the Holy Mirror (a symbol of Amaterasu-Omikami) is moved to the new sanctuary by the Shrine priests.
This ritual is called Shikinen Sengu. It takes about eight years to conduct all rituals and events.
It is carried out at Geku and other jinja of Ise Shrine as well.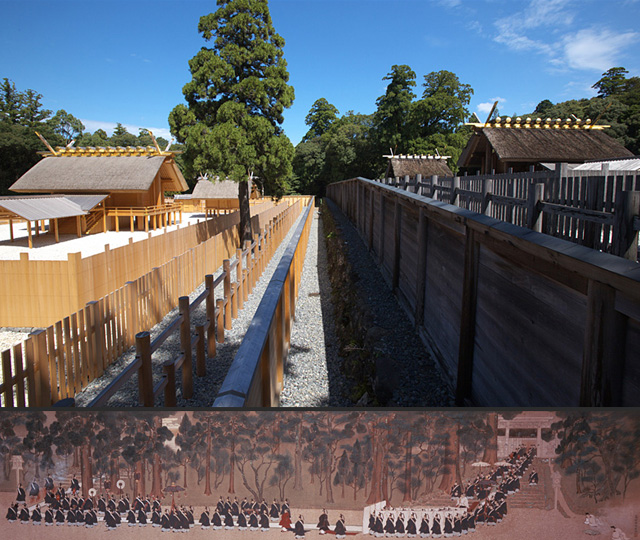 The first Shikinen Sengu of Naiku was conducted in 690.
The latest Shikinen Sengu conducted in 2013 was sixty-second.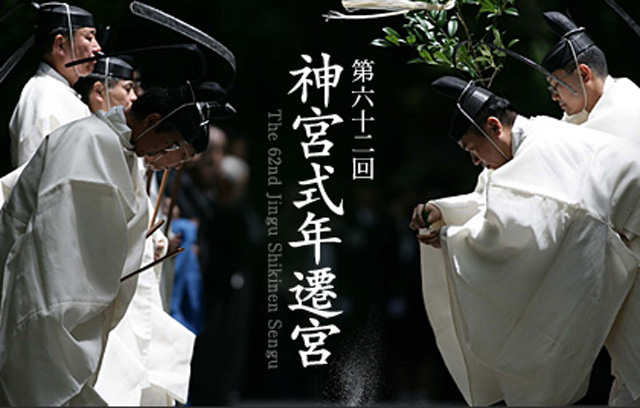 To feel Japanese religious tradition, Ise Shrine is one of the most recommended places.
For more information: Ise Jingu