The other day, my friend brought me this block-type summer sweets.
It is named "murmur of the brook," and blue maple leaves are designed on the package and sweets itself!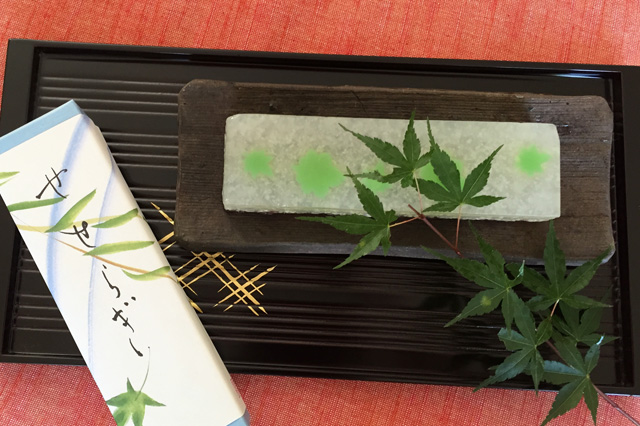 Mainly made from sugar syrup, agar, and sweet beans,  it's refreshing just  to look at it.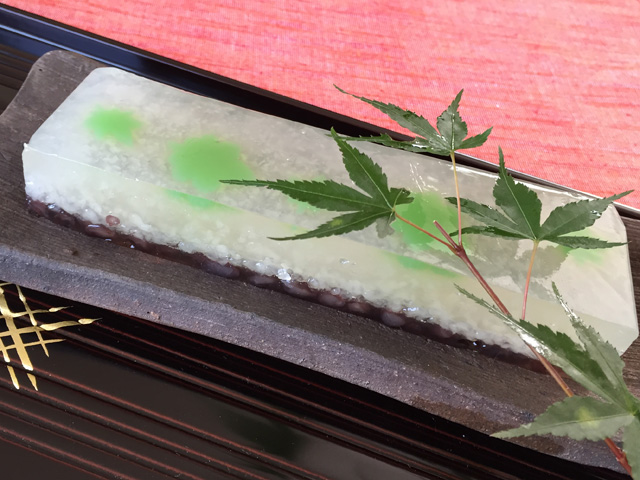 It's so nice to have this kind of juicy sweets on these hot summer days!