I've got some antique postcards from an antique market.
They are supposed to be of 1930s, and partly embossed.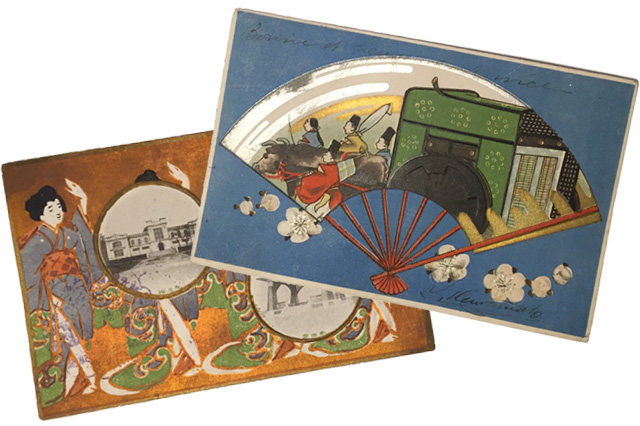 This unique fan design with ancient court people is  partly with gold and silver.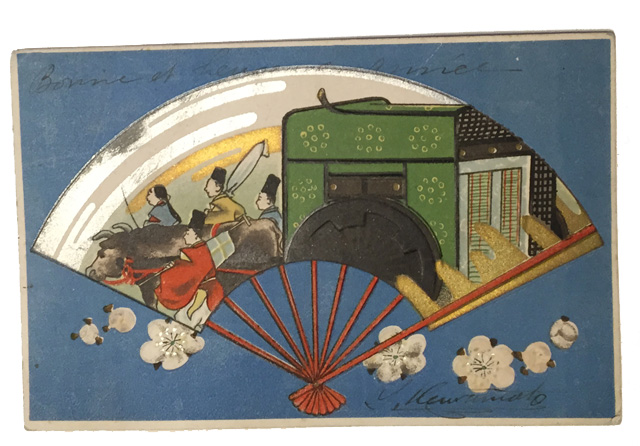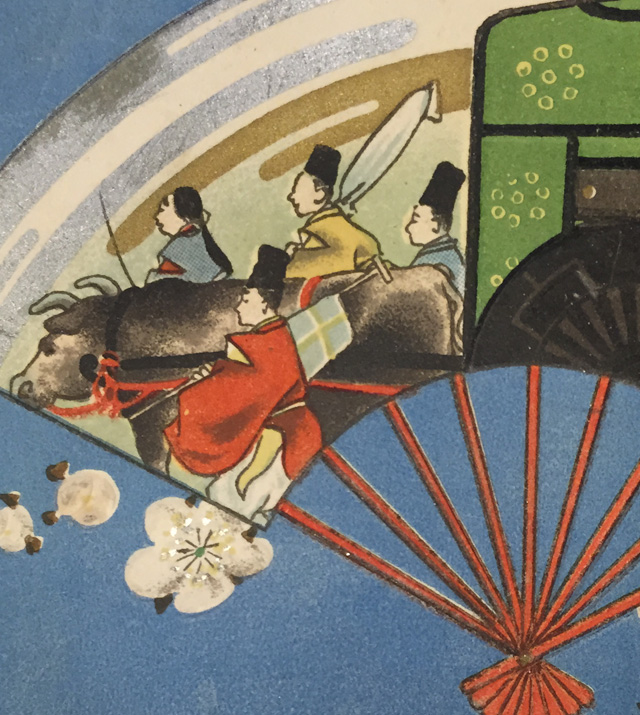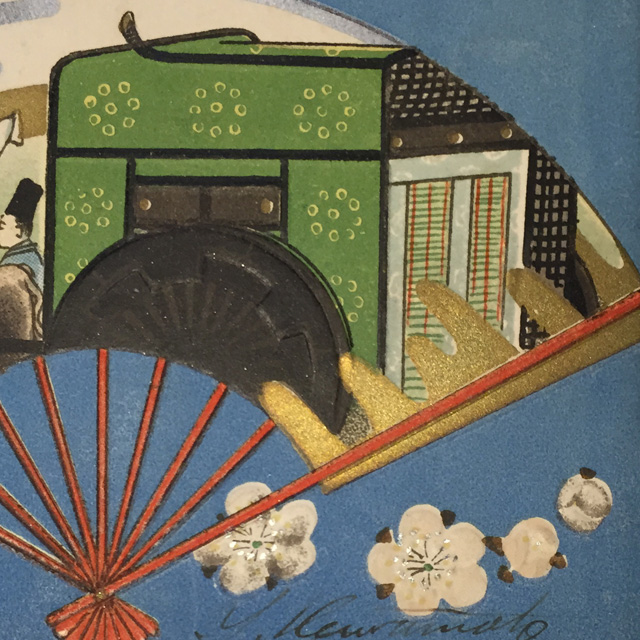 This piece has a handwriting of someone, who seems to be not Japanese.
Maybe he traveled to Japan in 1930s and wrote a letter to his loved one.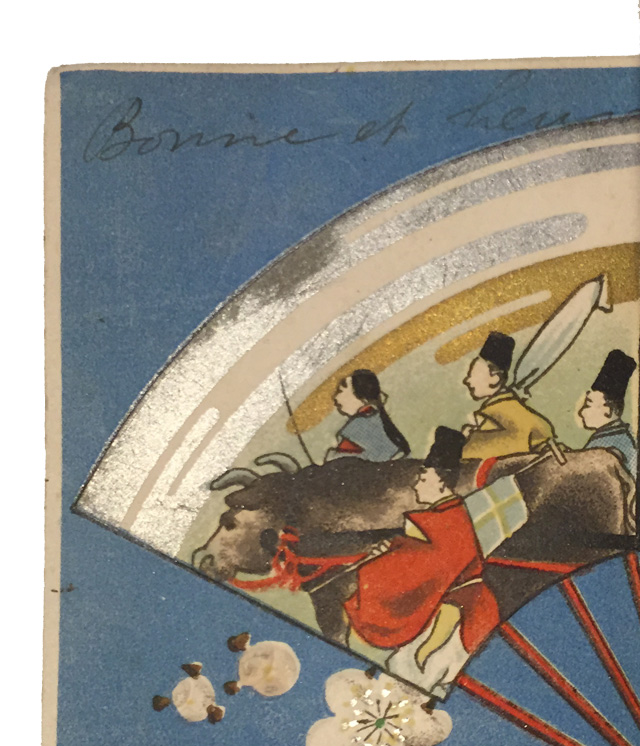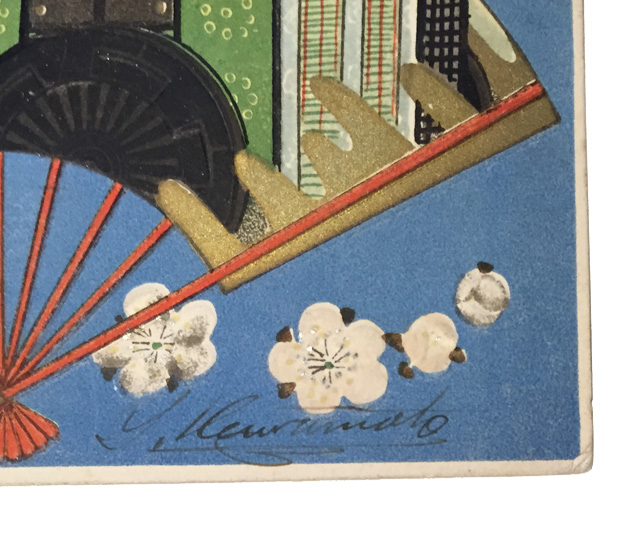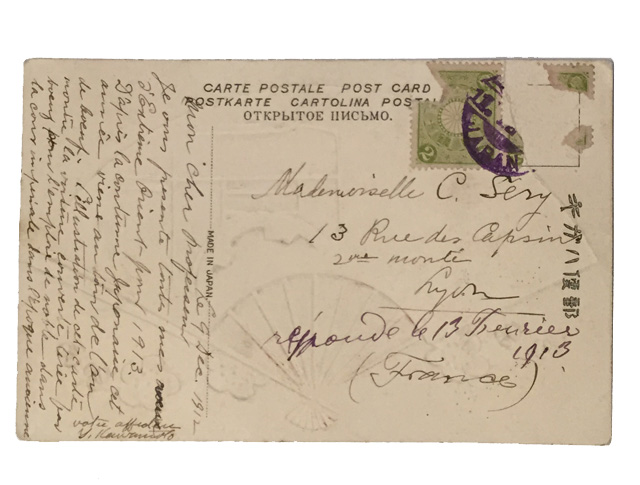 This piece is also very unique with dancing kimono ladies with circled scenery…..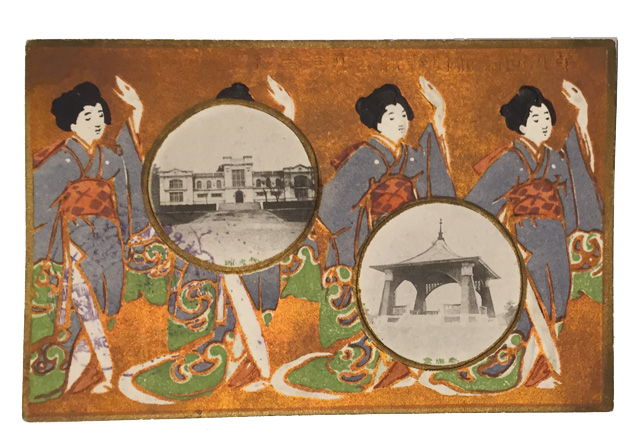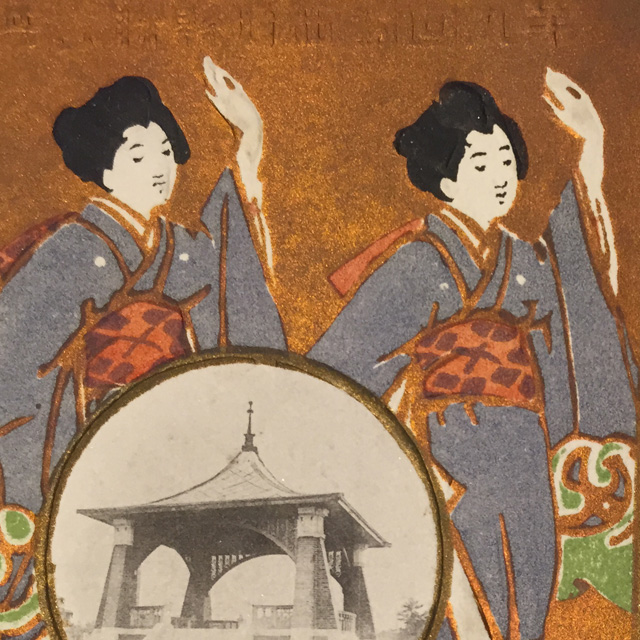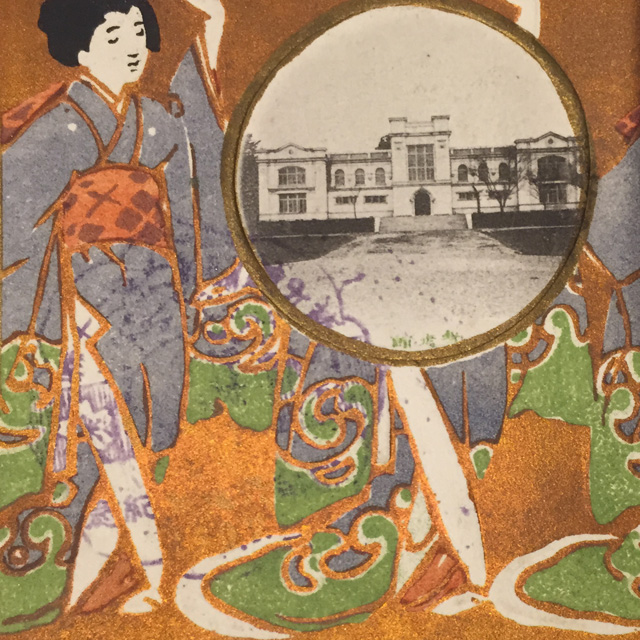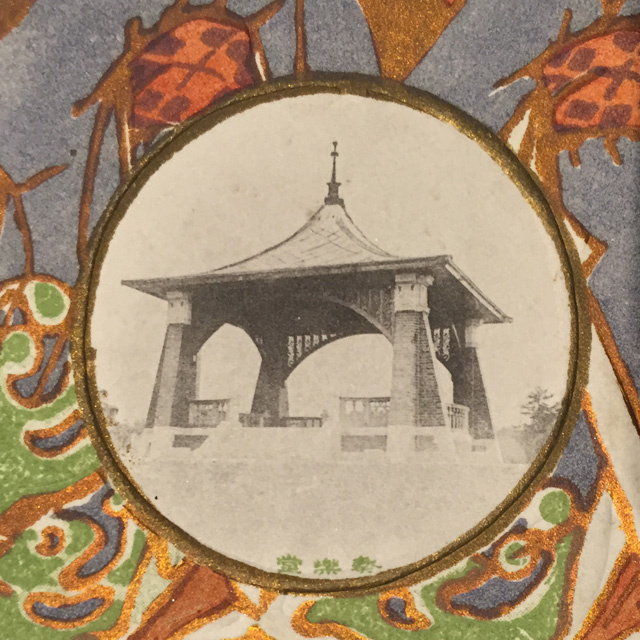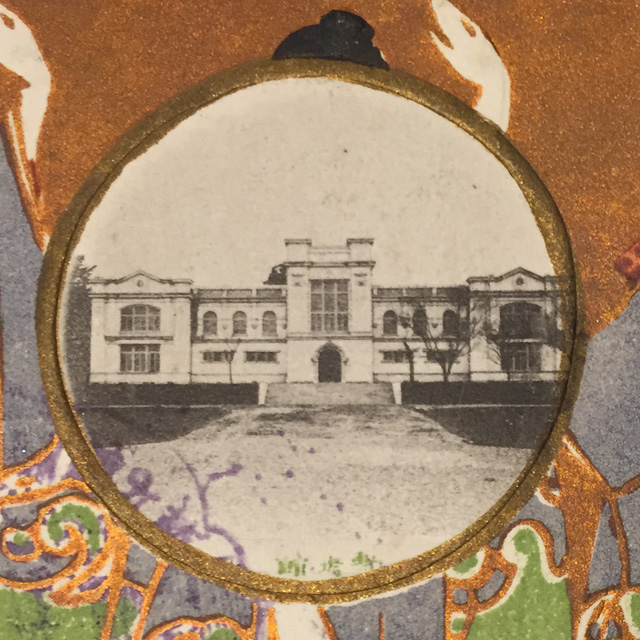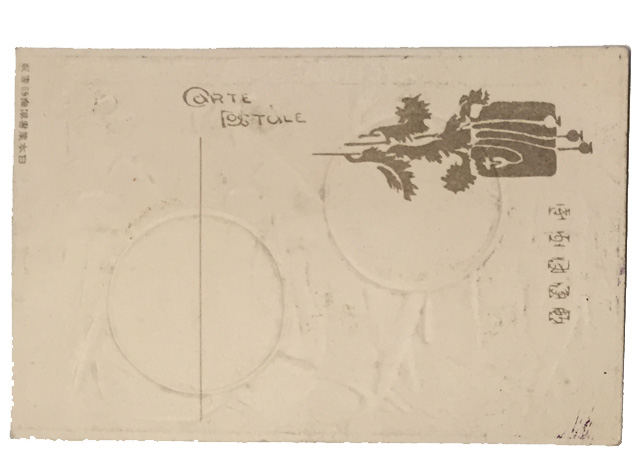 I'm always so attracted to these kind of retro-cultured pieces.