Shigemori Mirei is one of the greatest garden architects in 20th century, maybe his  most famous work is Hojo Garden in Tofukuji temple, and he created over ninety religious and domestic gardens throughout Japan.
It's a  so precious experience that here in Kyoto, we can visit "The Shigemori Residence" and appreciate his private garden and tea ceremony pavilion.
The house belonged to the Shinto family for Yoshida Shrine, and was acquired by Shigemori for his family in 1943.  In contrast to the shrines and temples of the city, the house is connected to the rhythms of everyday life.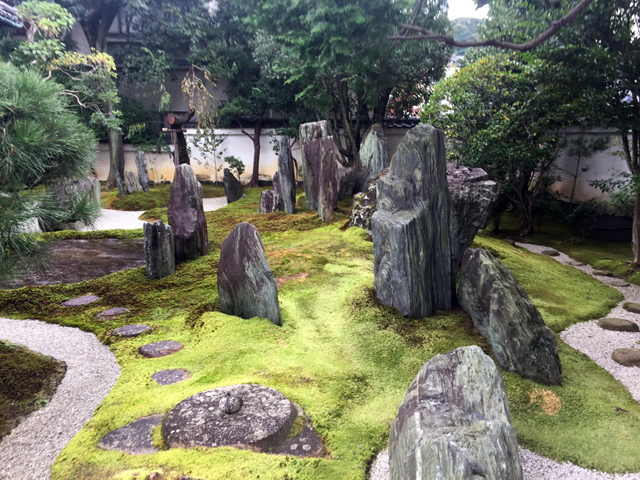 The garden is overlooked by a veranda and shoji(wood and paper door) screens and tatami mats.
The main garden consists of four rocks symbolizing the Elysian islands, Hojo, Eiju, Horai(center) and Koryo. The stones known as "blue rock" are mainly from Shikoku island.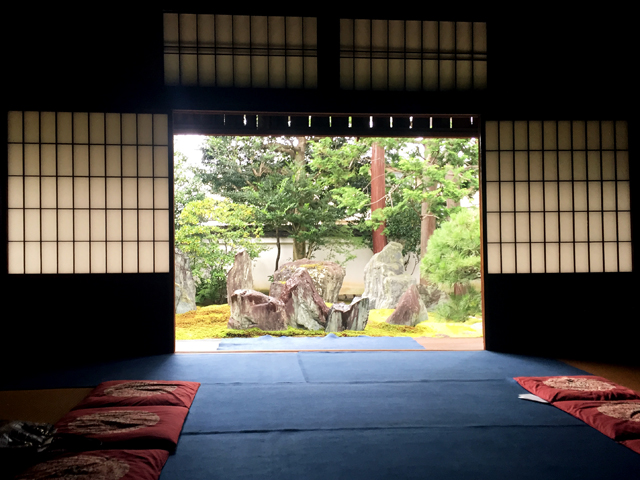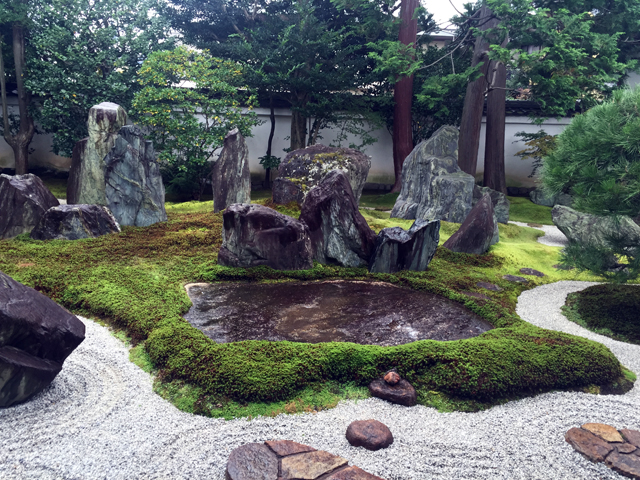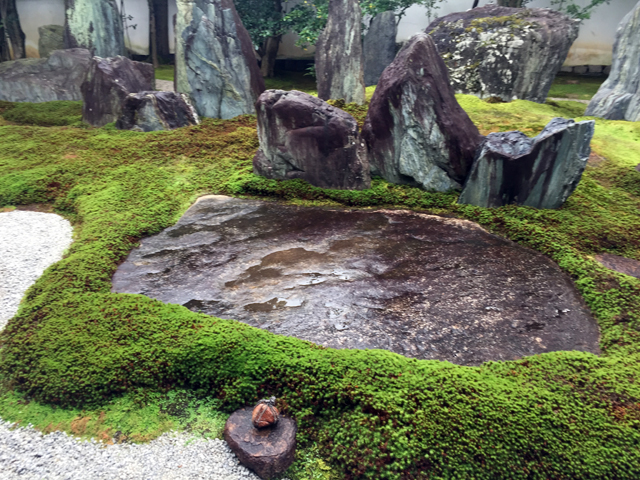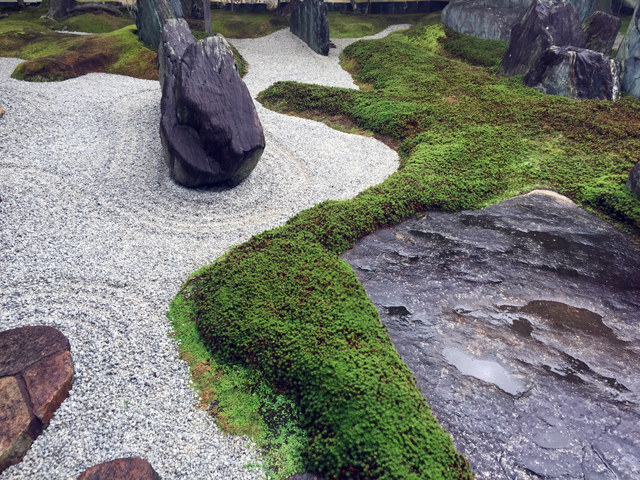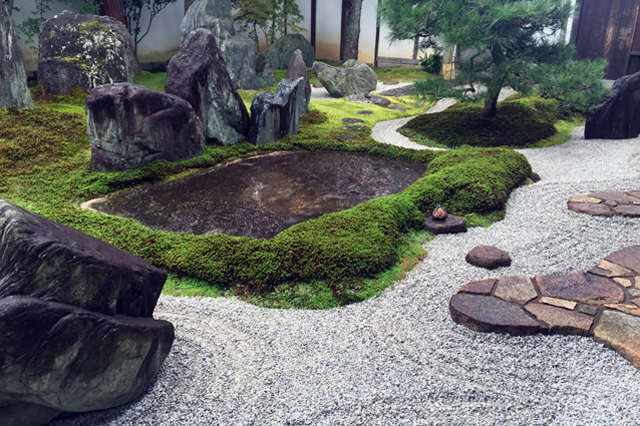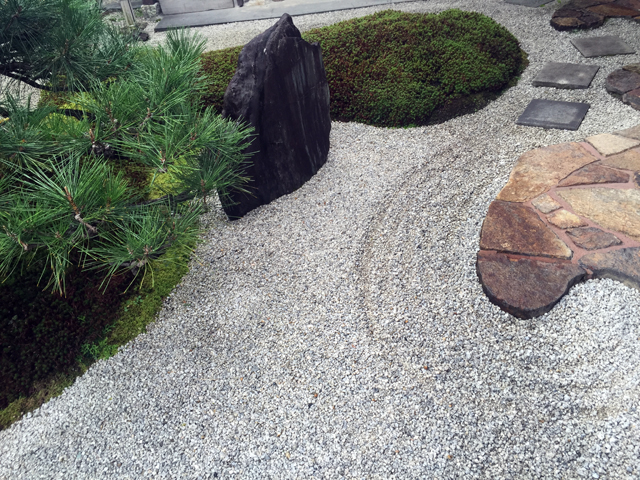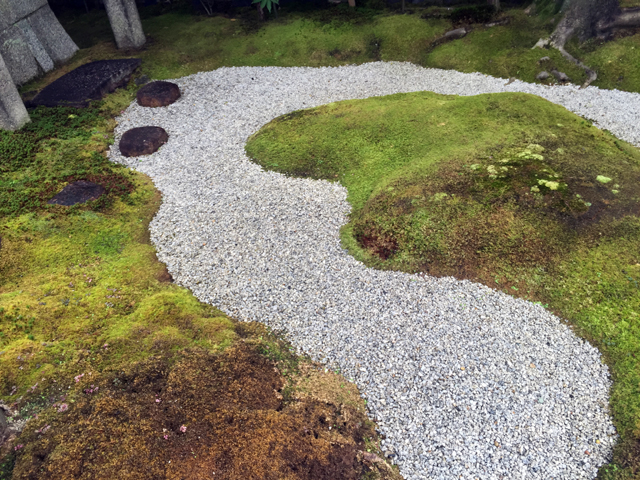 It's really amazing that you can really walk through his elaborate garden, somewhat reminds of sea waves.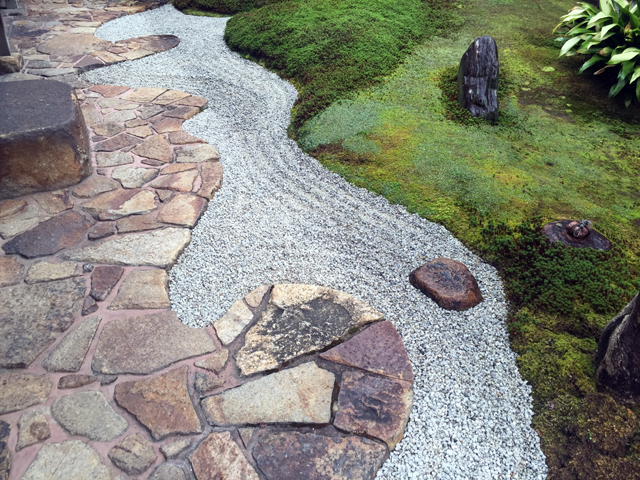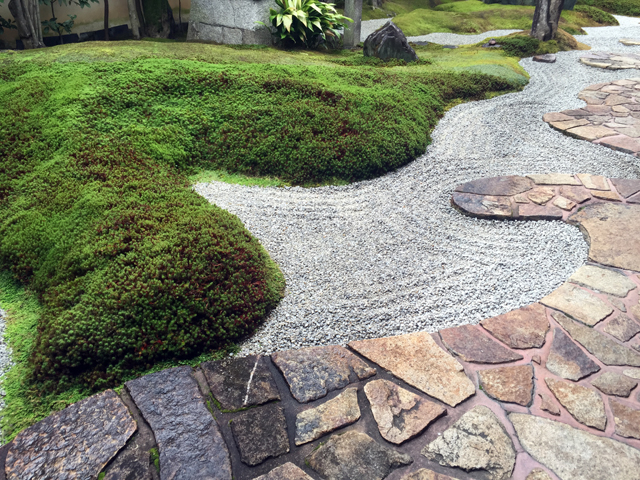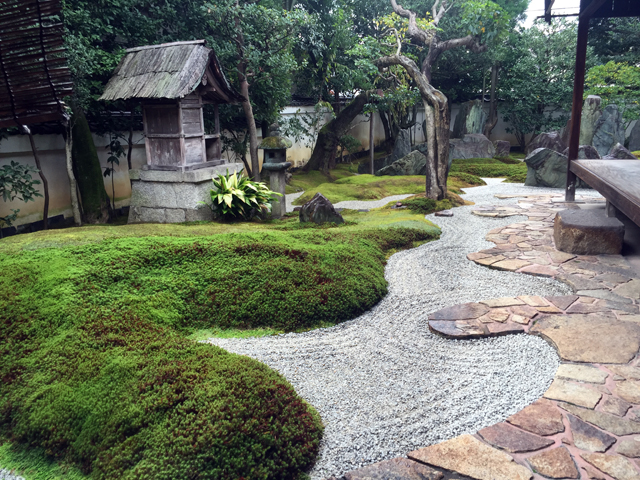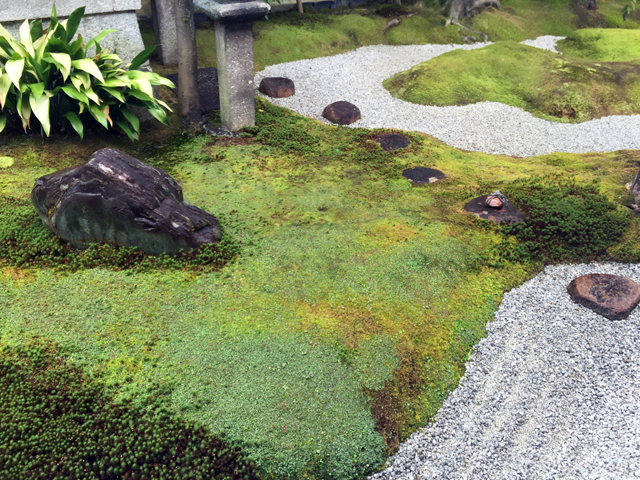 The tea ceremony pavilion is a rich hybrid of traditional and modern design.
Inside is all designed by Shigemori Mirei himself.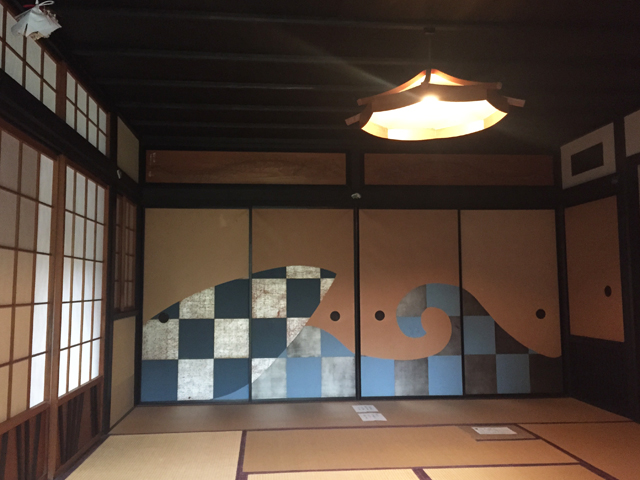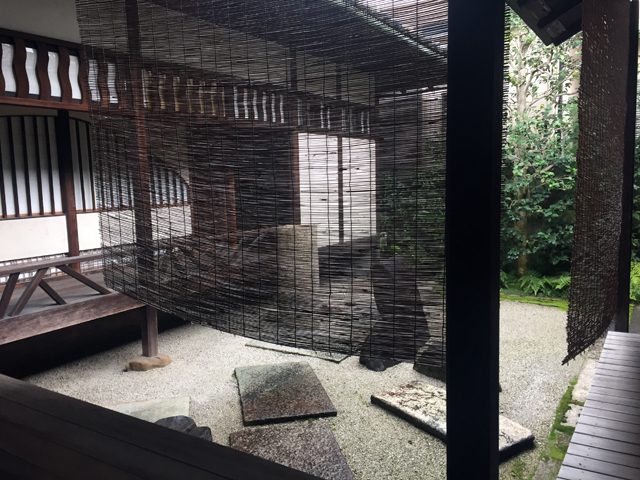 To visit this house, you need to make a reservation.
For more information: Mirei Shigemori Garden Museum