If you are walking in north-east area of Kyoto, Shinkokan cafe will be a comfort hideout. Located near Yoshida shrine, this cafe is inside of a long established Yoshida Sansou Ryokan.
Yoshida Sansou entrance.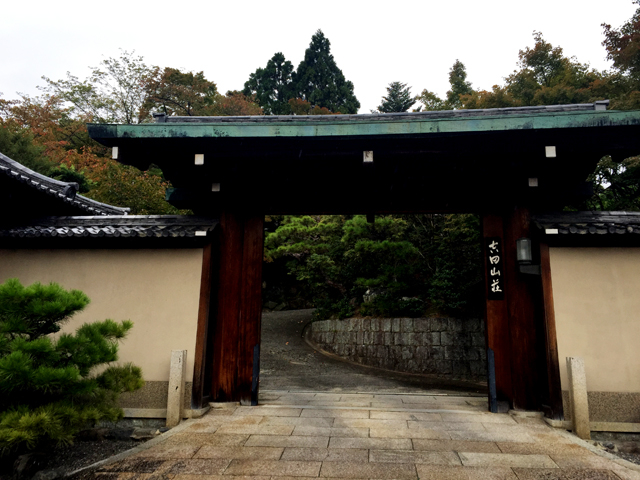 Yoshida Sansou Ryokan( hotel).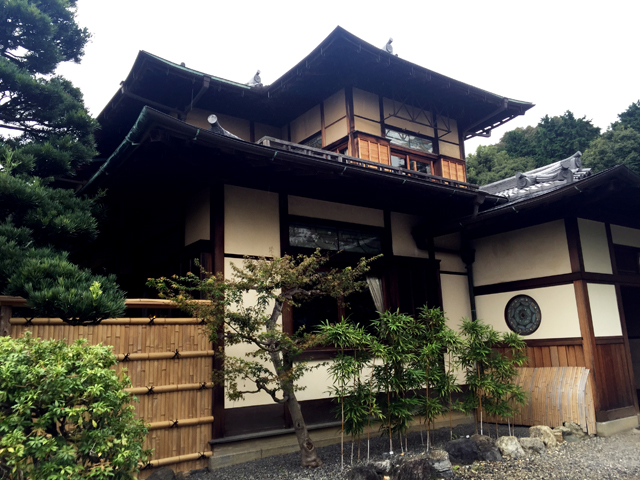 Near the Ryokan, there is another house, this is Shinkokan Cafe.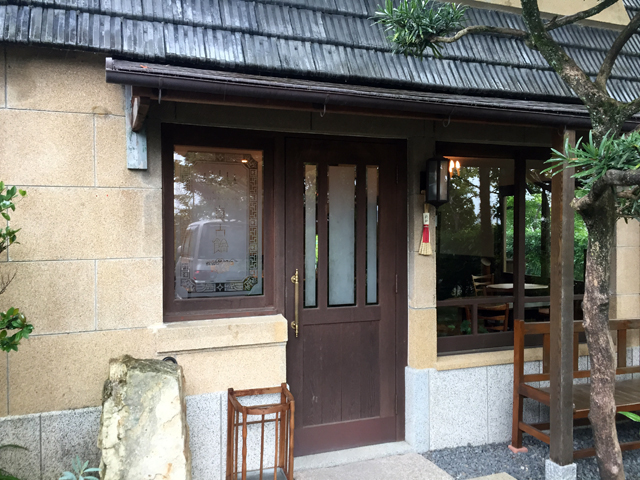 Upstairs is totally different atmosphere, somewhat European.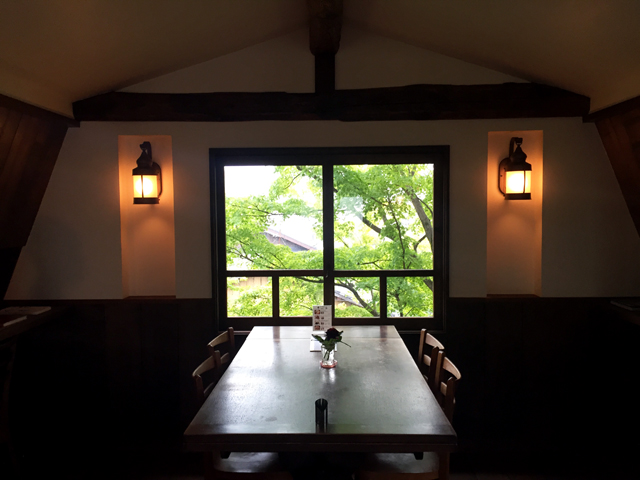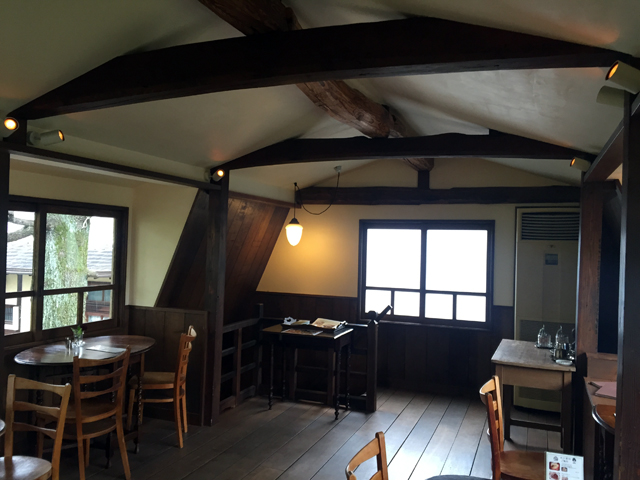 You can overlook Ryokan entrance.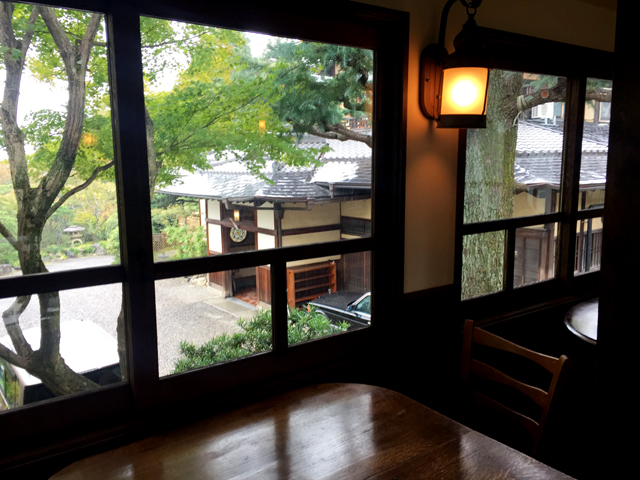 A piece of Japanese poem is served with coffee and cake.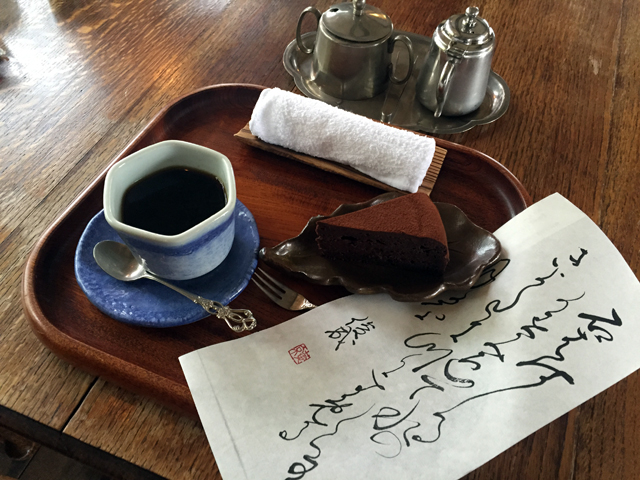 Penmanship is too excellent……I can hardly read!!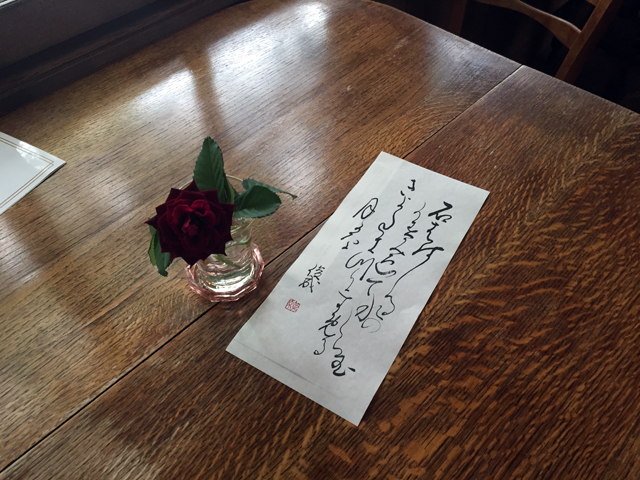 For more information: Shinko-kan