Located just a short distance west of the famous Ginkakuji Temple, there is a garden&museum, called "Hakusasonsou", which is a famous Japanese artist, Hashimoto Kansetsu's private villa and garden.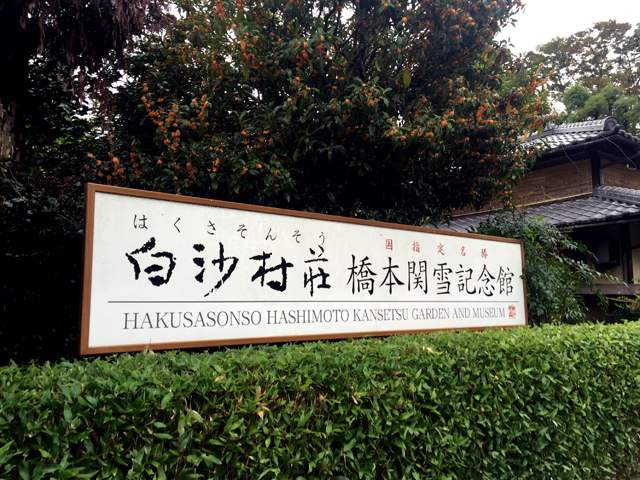 There is his nameplate "Hashimoto" at the entrance.
Hashimoto Kansetsu(1883–1945) is a well-known  nihon-ga (Japanese style) painter.
First, he studied under Takeuchi Seihou (1864-1942), the leading figure in the Kyoto art community, but after a while, he began to search for a  new form of art, both in the East and the West. Traveling to China and Europe many times, and he finally established  a new genre of painting. Kansetsu's paintings of animals are considered as masterpieces because the creatures depicted in them seem so vibrantly alive.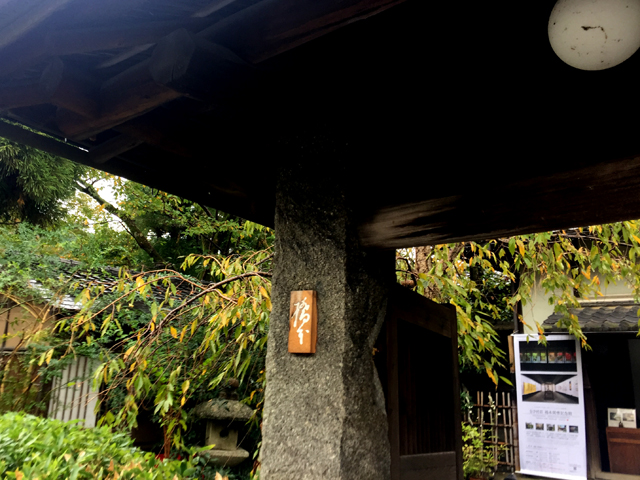 Hakusasonso is the largest artist's private garden in Kyoto.
The interior design and layout of the mansion and garden itself were all personally designed by Kansetsu. He created this garden based on the idea of being deep in the quiet mountains, but still be located conveniently in the city. It was recognized as a national site of beauty in 2000.
There are so many stone sculptures he had collected  for half of his life.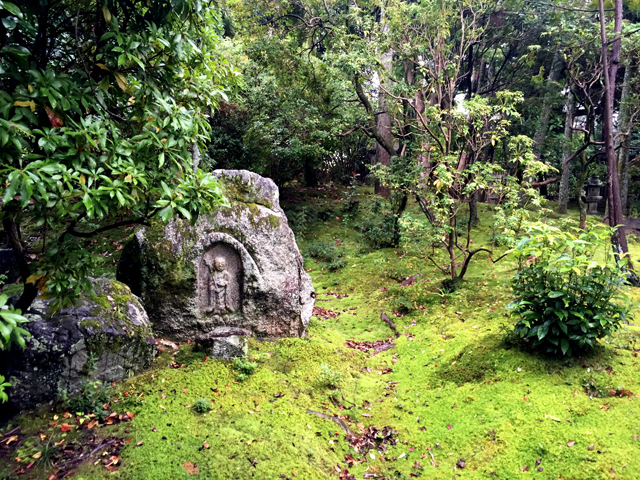 This is a tea house built for his wife.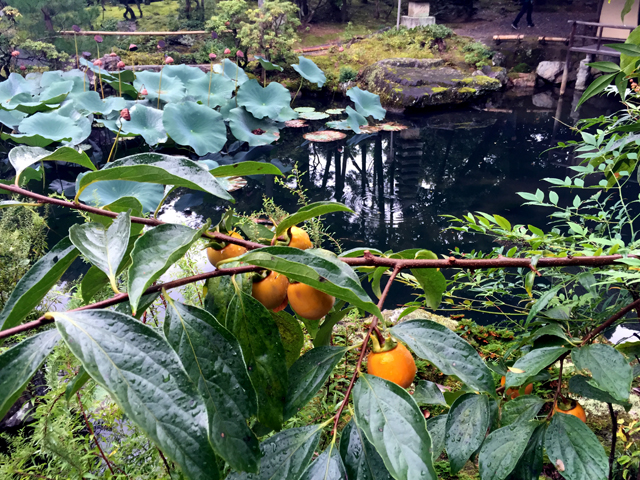 This pavilion is called "Nyohou-tei", very comfortable place to rest. (Now you cannot enter inside, though)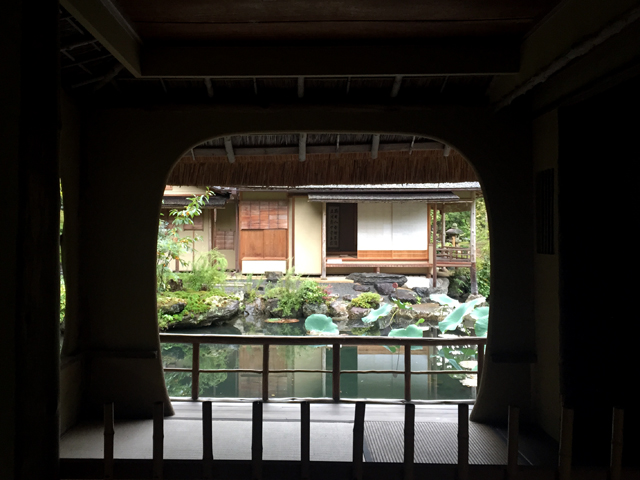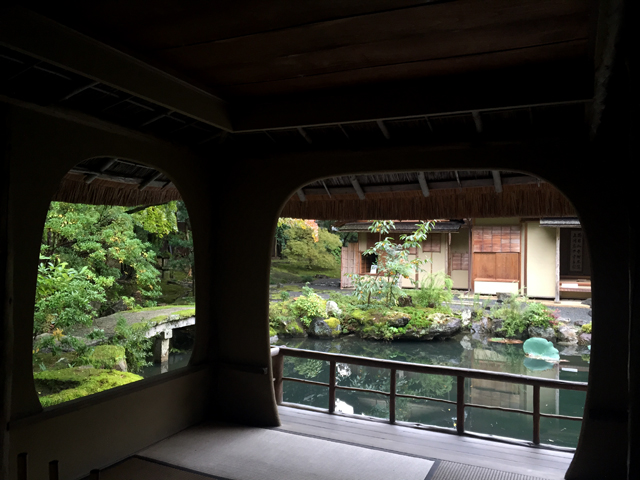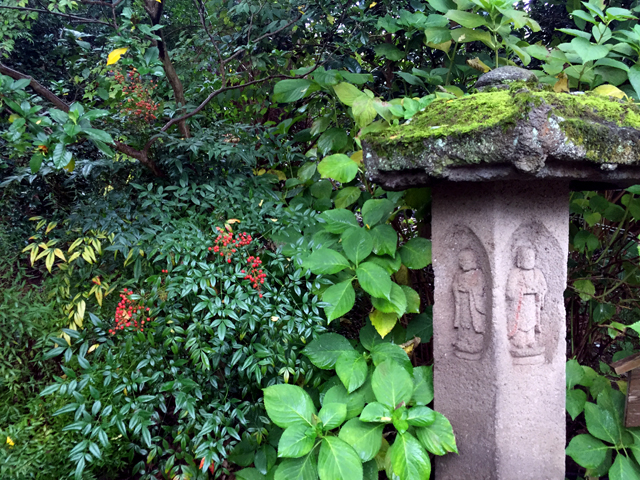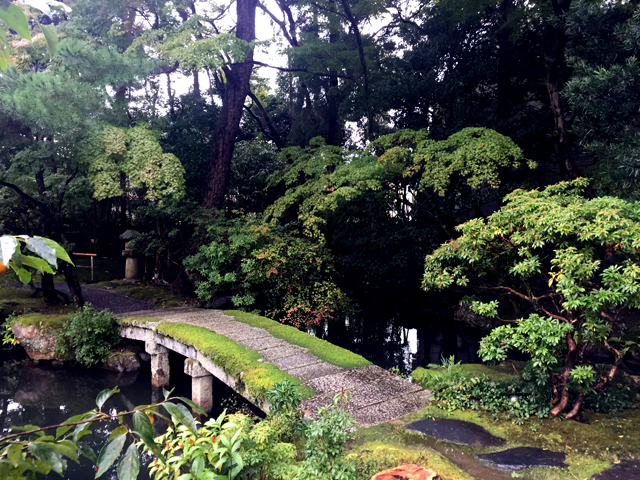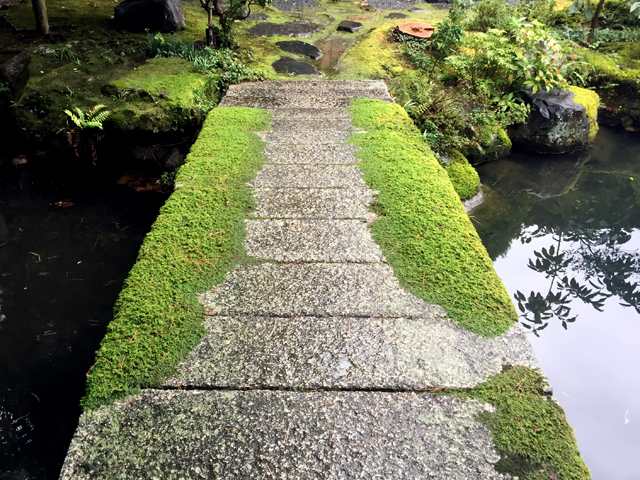 This huge building was his ideal atelier, beside a beautiful pond.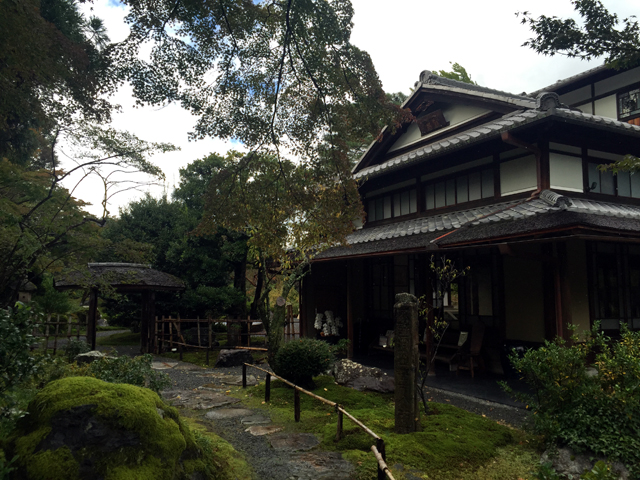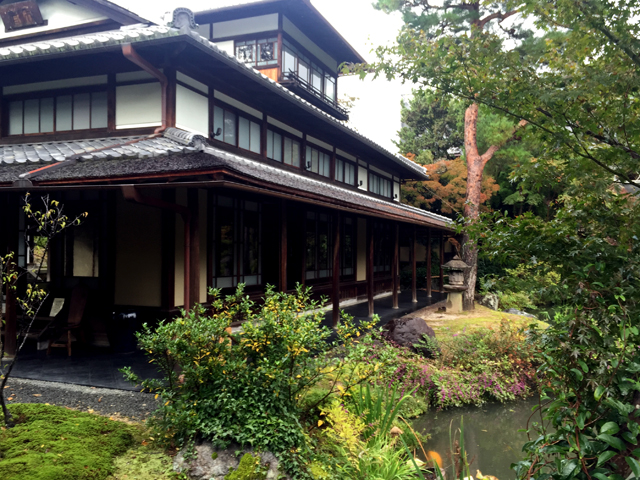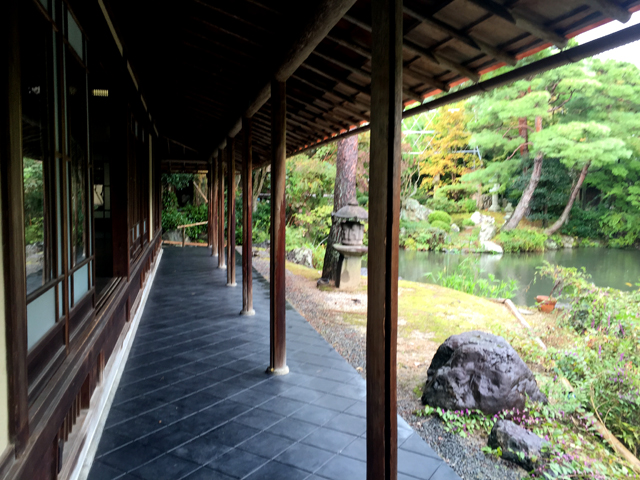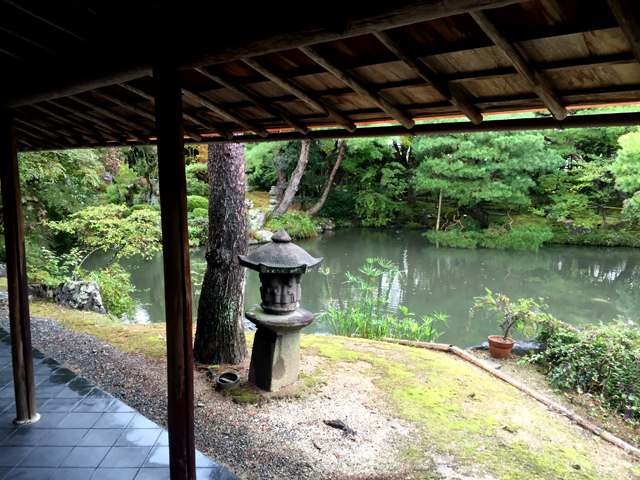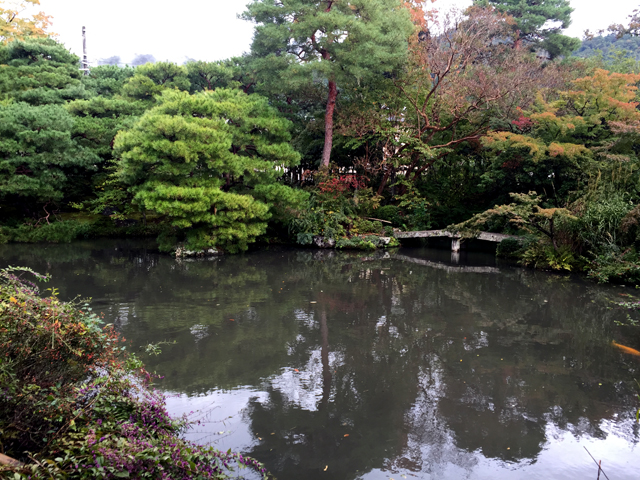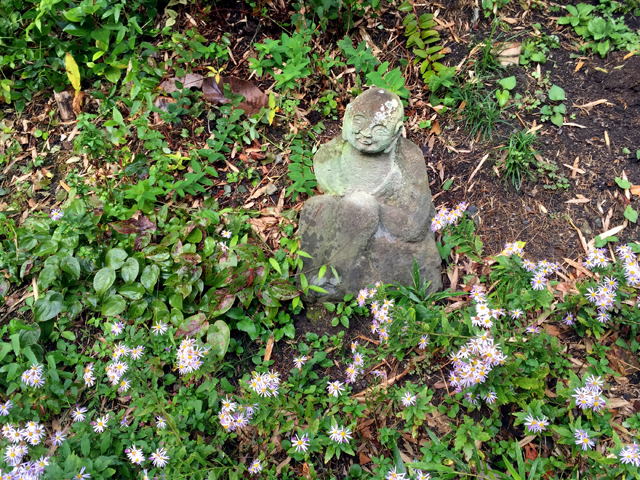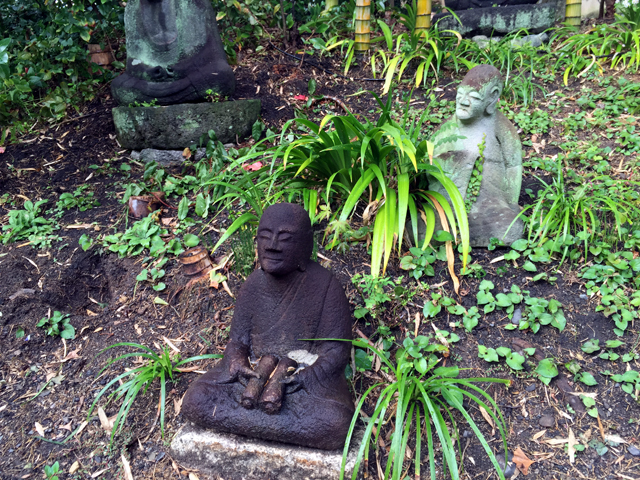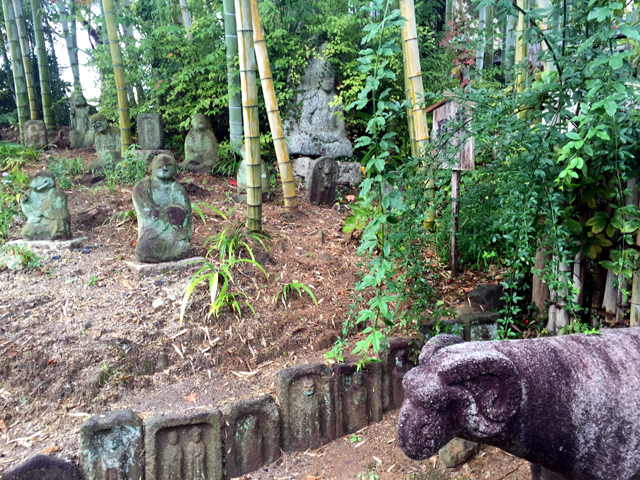 This is his private Buddha statue hall.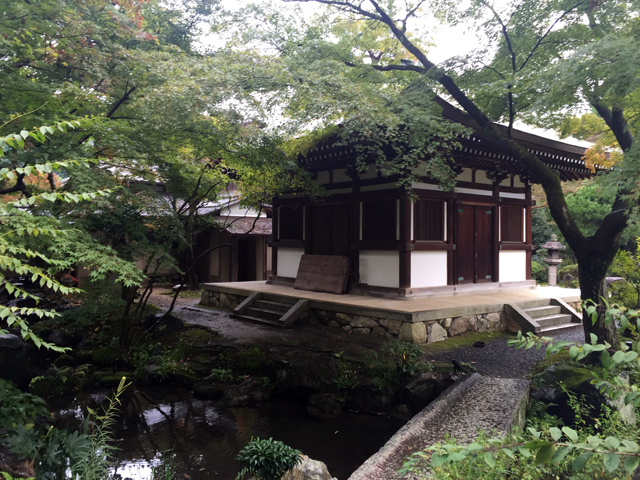 Inside the garden, there is a museum called "Hashimoto Kansetsu Memorial Museum."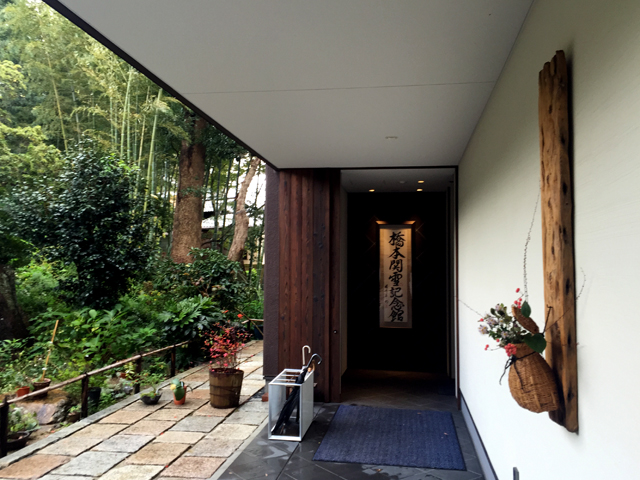 When I visited I was lucky to see the autumn special exhibition.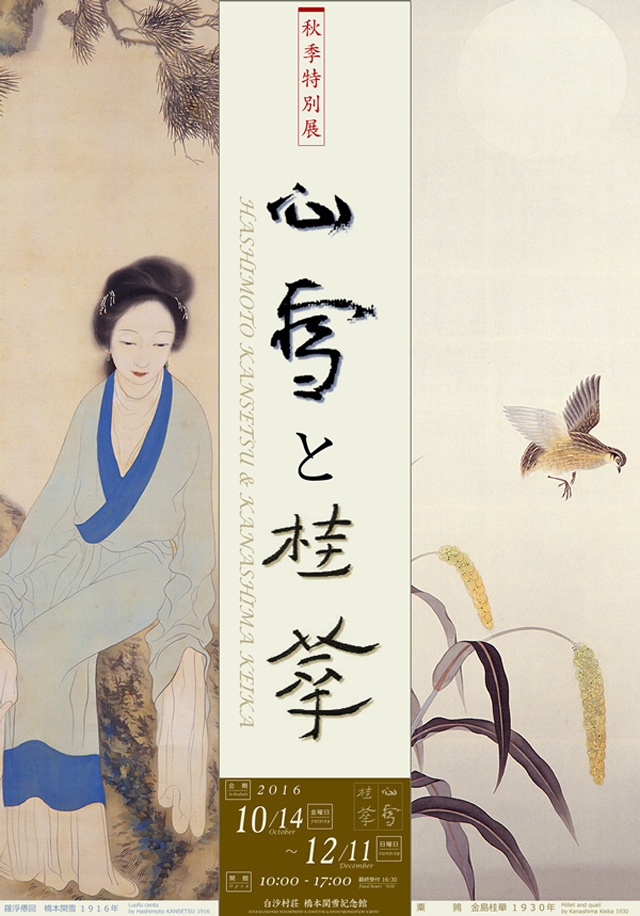 From the veranda of the museum, you can see the Higashiyama and Hiei mountains.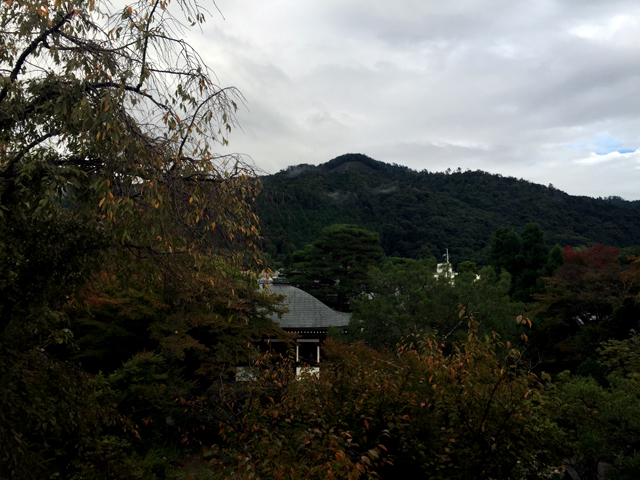 For more information: Hashimoto Kansetsu Memorial Museum