Getting near to the Ginkaku-ji Temple, or Silver Pavilion, is already an exciting experience.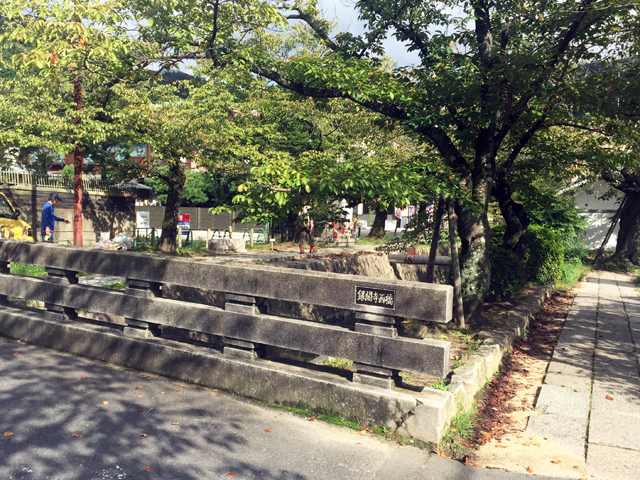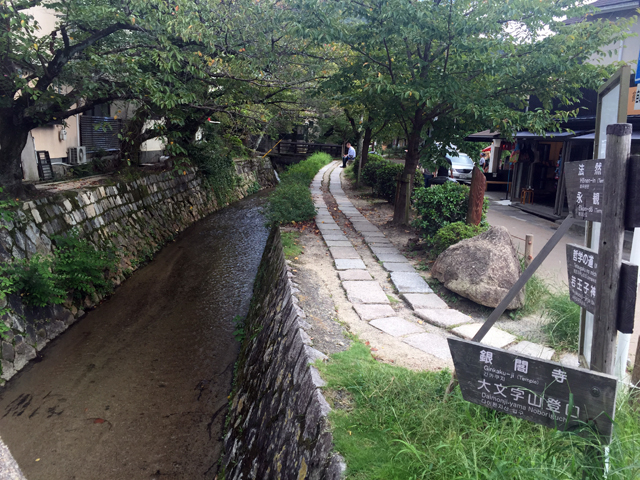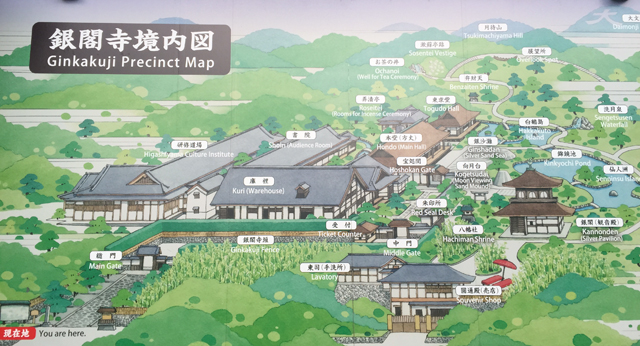 The entrance gate.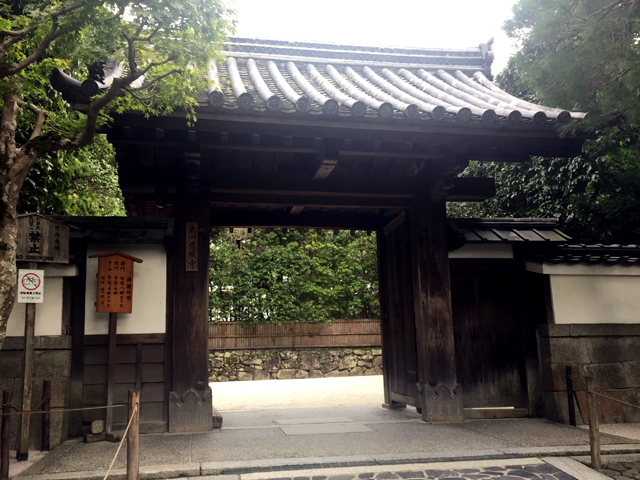 Right after the entrance, you'll be surrounded by huge green walls.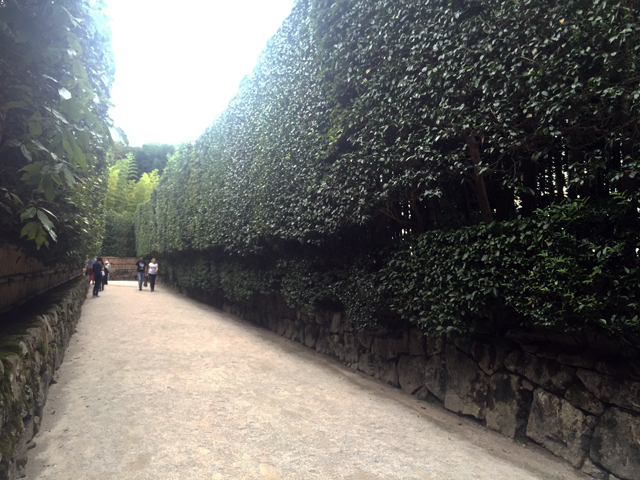 Looking through the large temple kitchen on the left……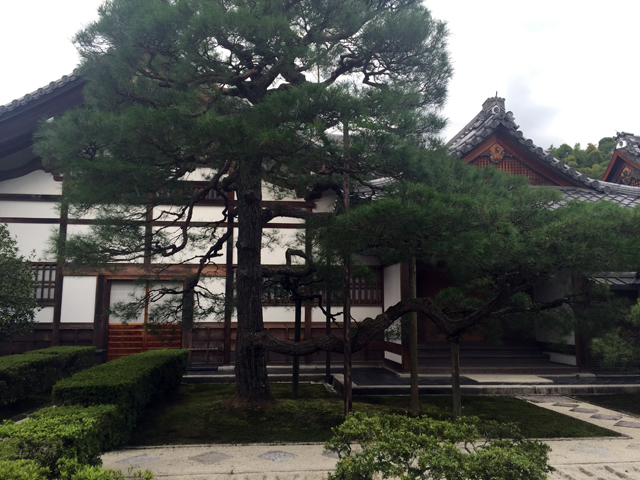 You will see the Ginkaku, or "Silver Pavilion" , remains just the same from it's foundation, surviving many fires and civil wars.
This building is officially called "Kannon-den" , dedicated to Kannonbosatsu, the Goddess of Mercy.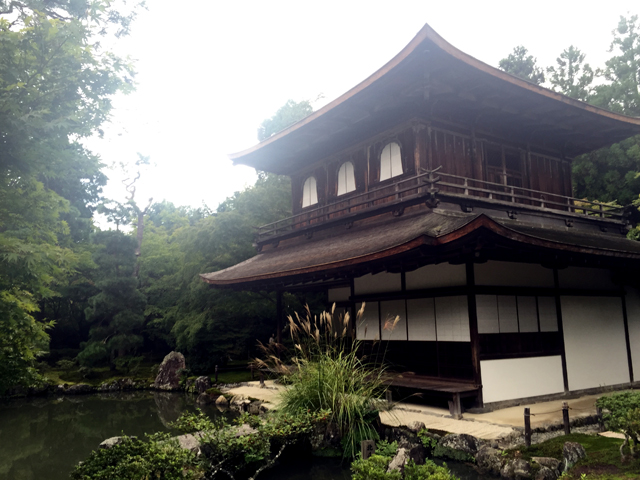 Ginkaku-ji Temple has its origin in the elegant villa known as Higashiyama-dono, "Palace at the Eastern Mountains," established in 1482 by the 8th Muromachi Shogun, Ashikaga Yoshimasa.
When Yoshimasa became Shogun at the age of 14, Japanese history marked an extreme chaos. He decided to retire at the age of 29, and he pursued his deep interest in the arts.
This temple(after Yoshimasa's death, the villa was converted to a Zen temple) is full of Yoshimasa's refined taste.
On the roof, there stands a bronze phoenix.
The mountain crest called Kogetsudai(Moon Viewing Stage) and white sand waves called Ginshadan add a sophisticated mood beside this Ginkaku.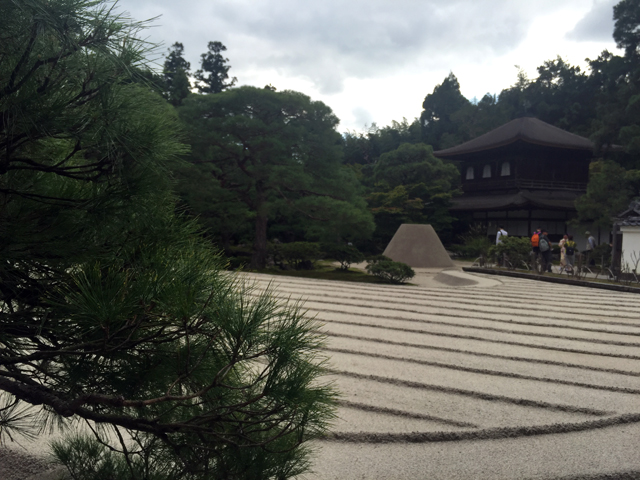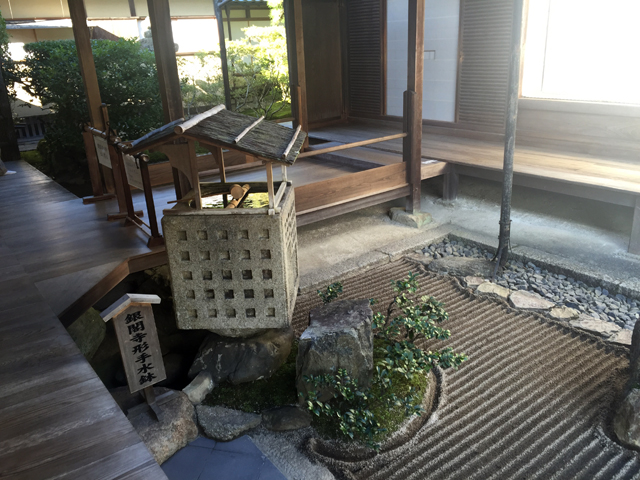 "Togudo" is a buddhist hall owned by Yoshimasa.
Inside this small building, there is a 4.5 tatami mat room called "Dojinsai" where Yoshimasa loved most. This Togudo was the stage originating Higashiyama culture.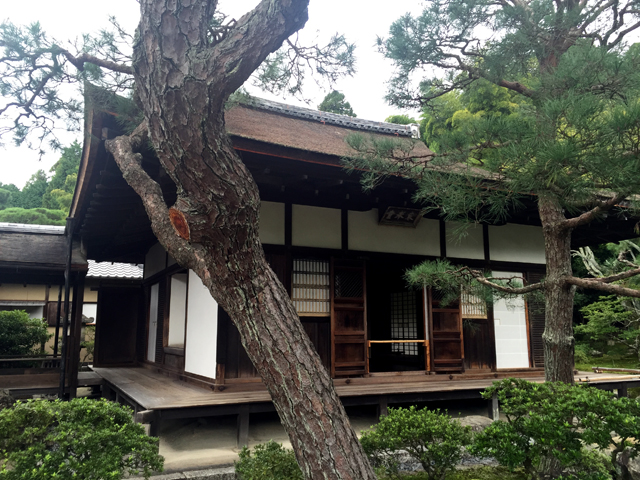 In landscaping his villa, Yoshimasa took inspiration from the garden designed by the priest Muso Soseki at Saihoji temple known as Kokedera or"the Moss Temple."   This garden is a splendid early example of a pond garden for strolling.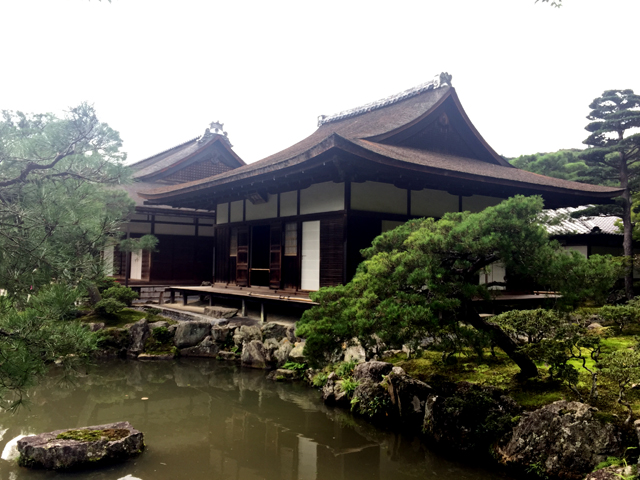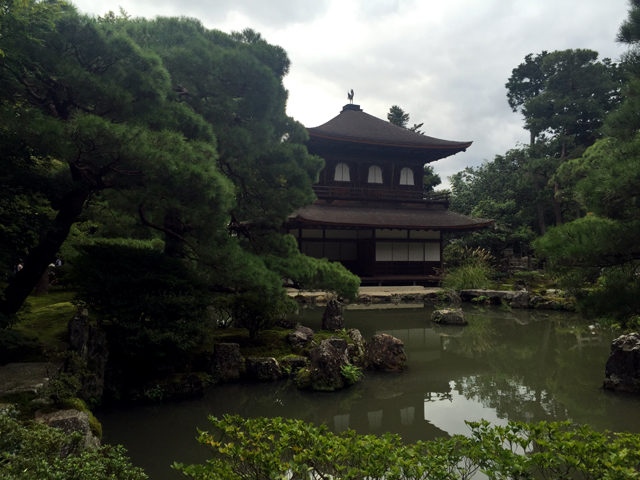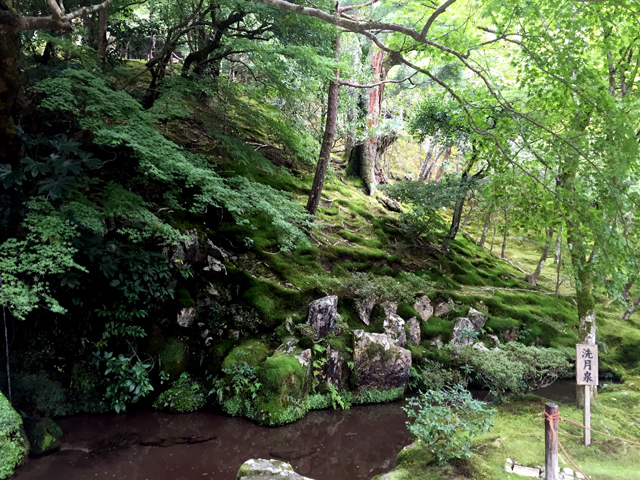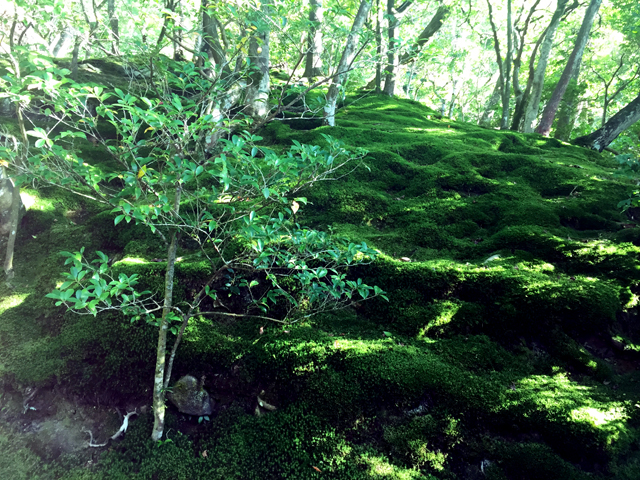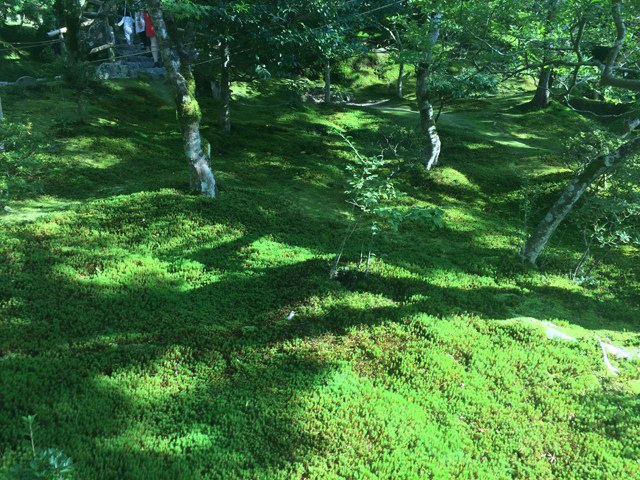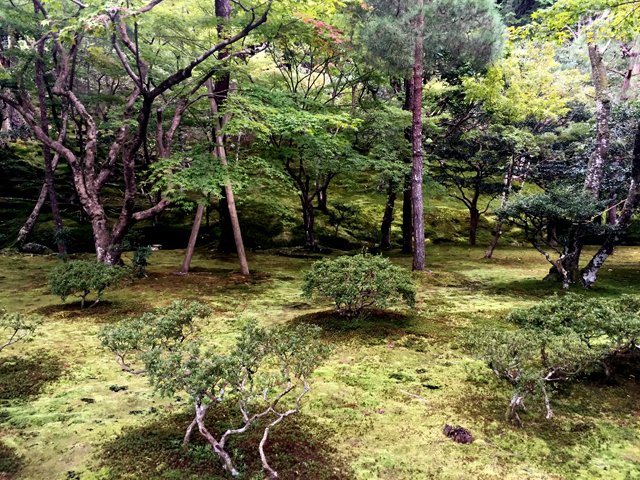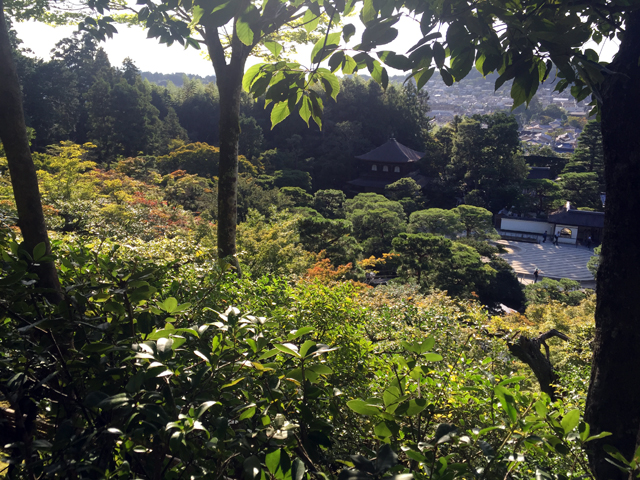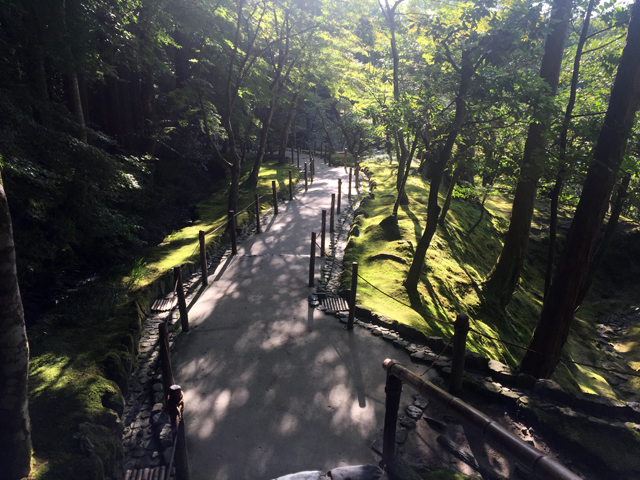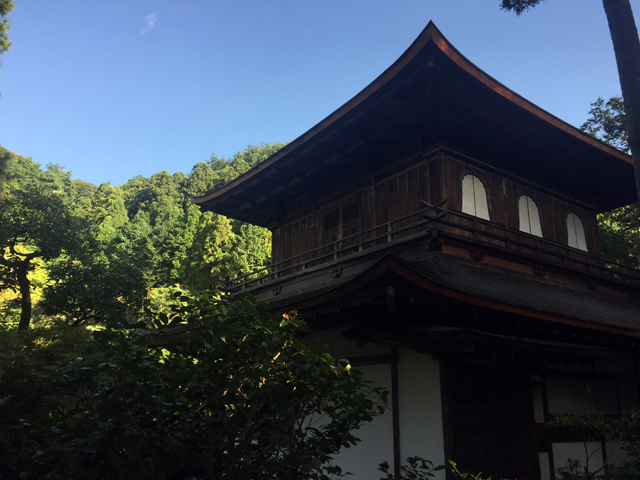 Approaching the exit, you will again encounter the Ginkaku from the other side.
For more information: Ginkaku-ji