In this Sakura (Cherry blossom) season, there are some light-up events in Kyoto area.
I went to Toji- temple, one of the oldest temples in Kyoto.
Its 5 stories pagoda is undoubtedly the icon of Kyoto for thousands years……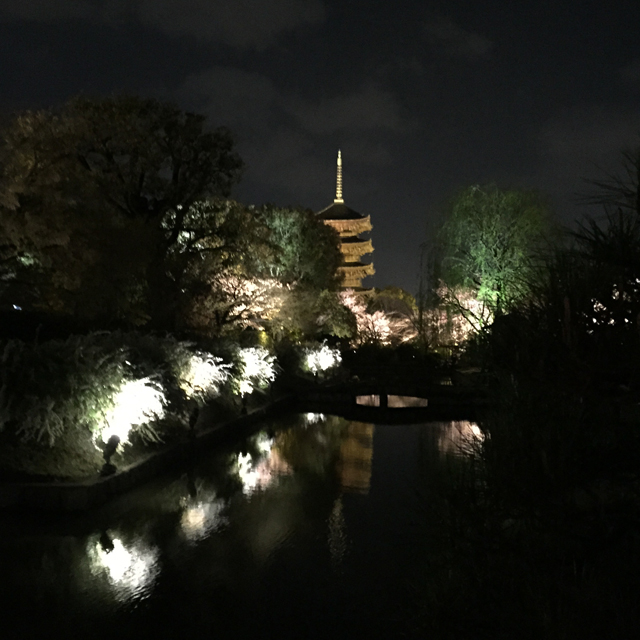 What a beautiful combination of Sakura &  Pagoda!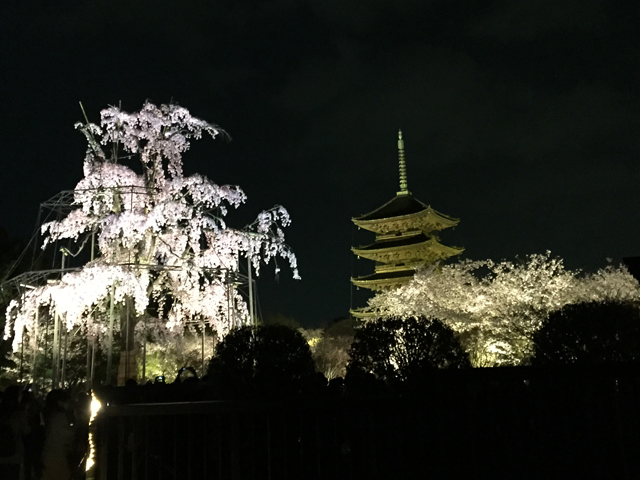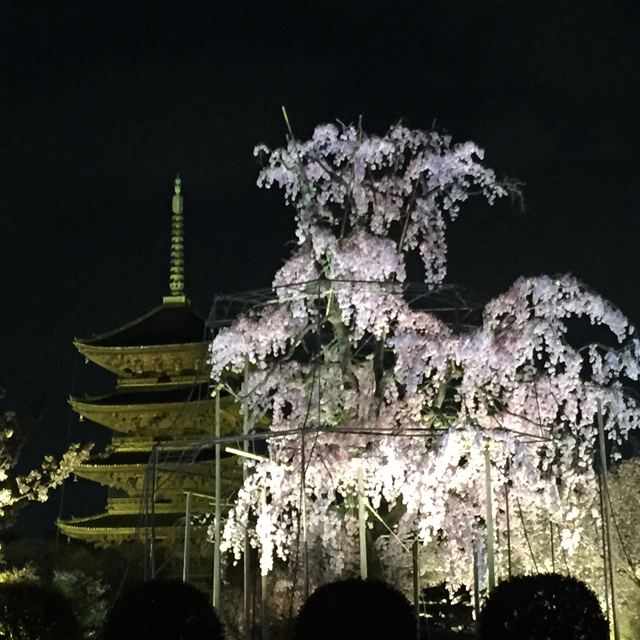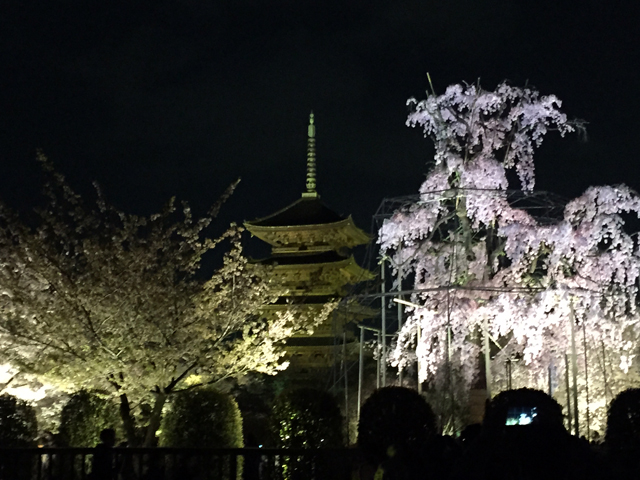 This conspicuous Sakura is called "Fuji-Sakura",  "Fuji" is not from "Mount Fuji," but the meaning is "The only one."
It was transplanted in 2006, in commemoration of  1200th year of Kobo-taishi's coming back from China.
The tree is more than 120 years old.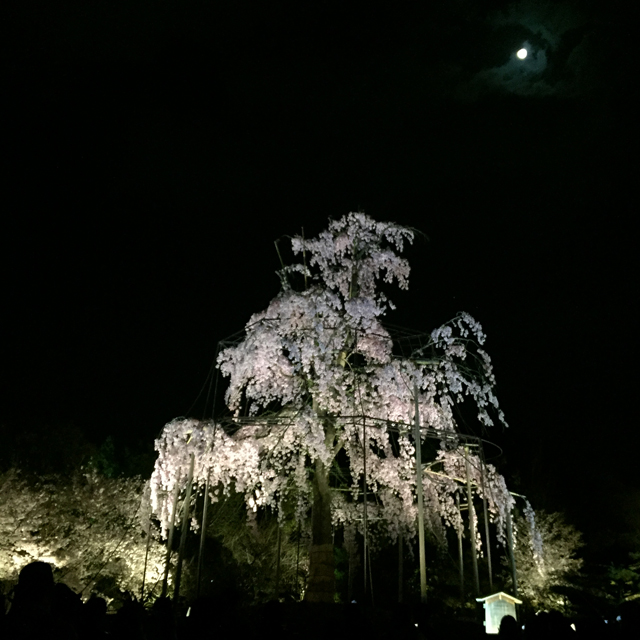 Huge Toji temple area is beautifully and solemnly lit up.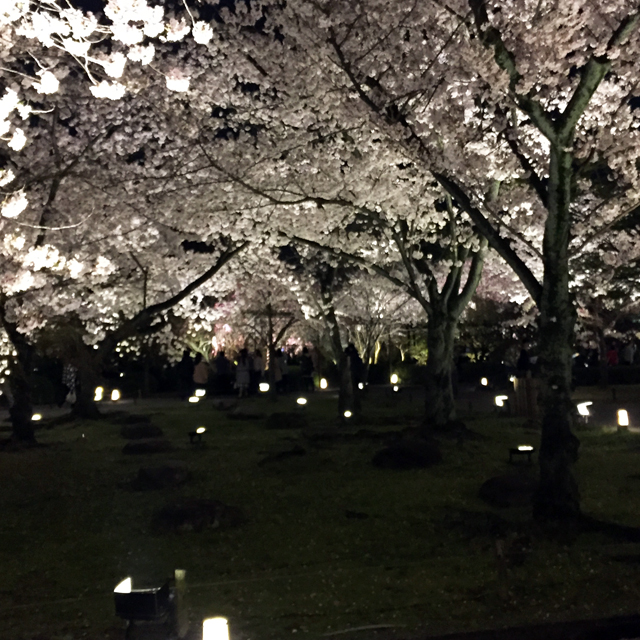 Lucky enough,  the night was full moon.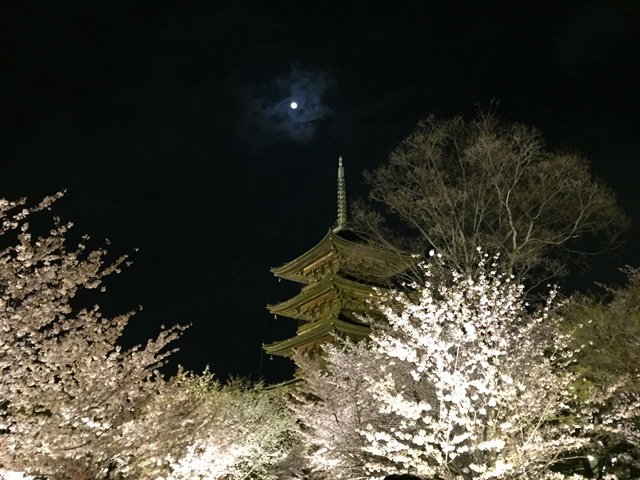 For more information: Toji temple