Kofuku-ji Temple was founded in early 8th century, rapidly grew  under the patronage of successive emperors and empresses, as well as continued support from members of the powerful Fujiwara family.
It is no doubt that this temple is one of the oldest and most prestigious temples in Japan.
In this Nara Park area, deer are walking all over, and greeted me like this.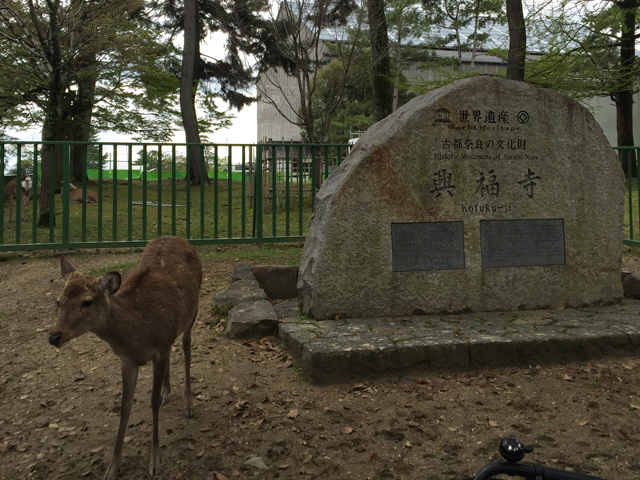 The left building is Eastern Golden Hall, the most important building in the Kofukuji temple complex.
The right is 5 stories pagoda,  the landmark of Nara.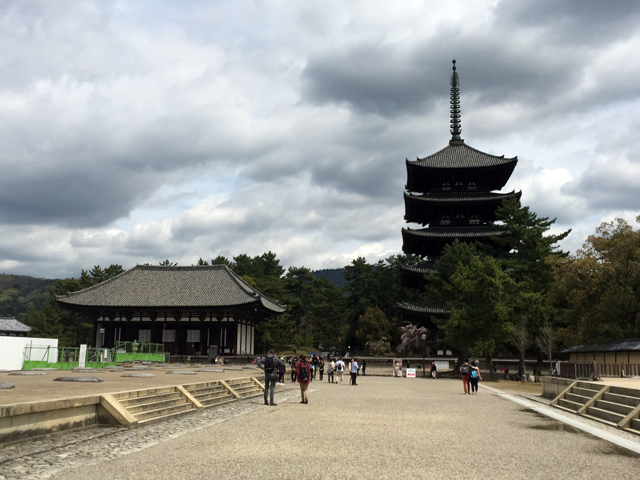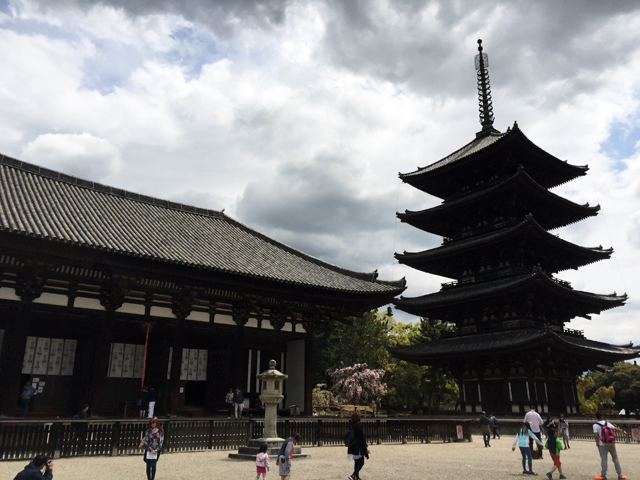 The gate of Eastern Golden Hall.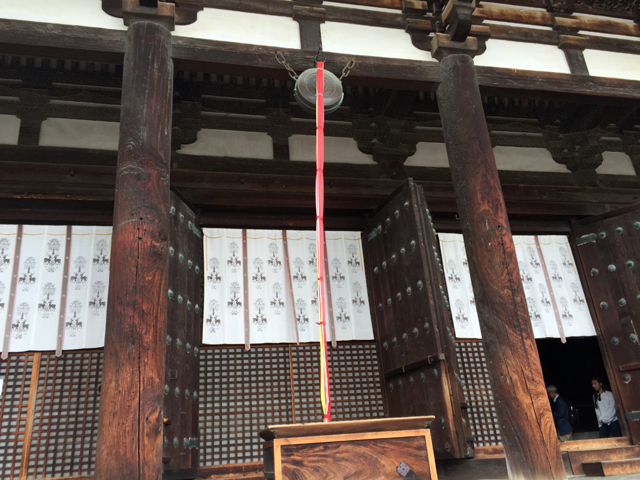 5 stories pagoda.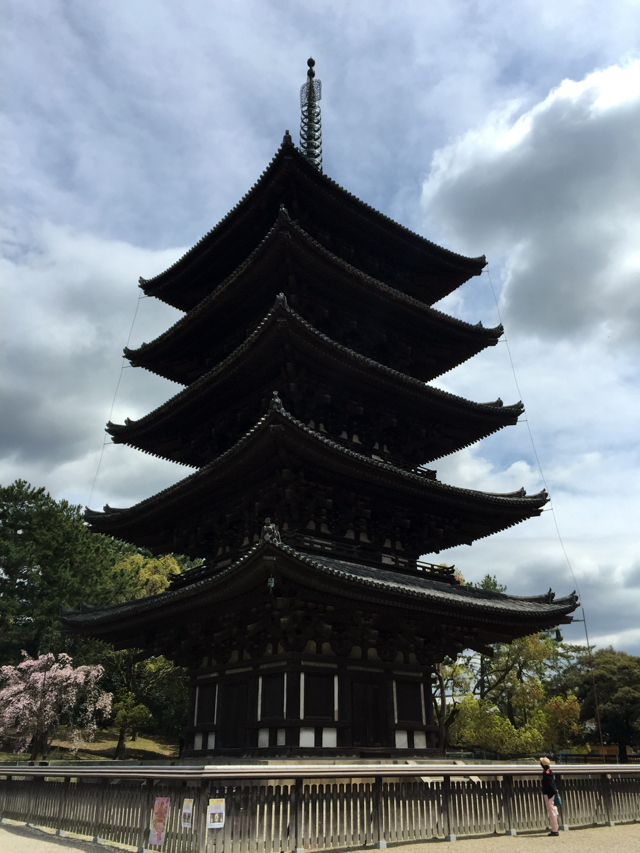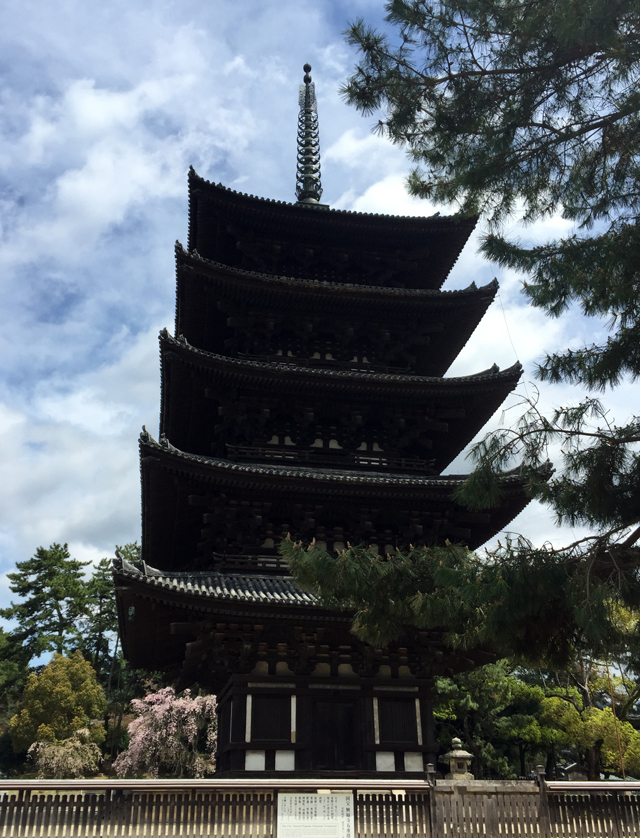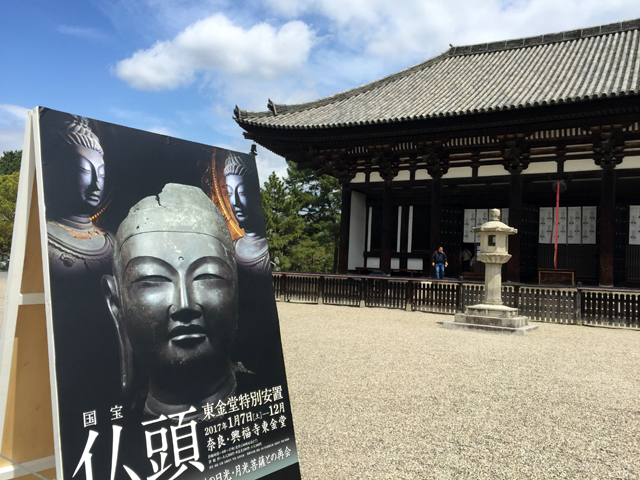 Now, there is a interesting presentation to show famous Ashura statue and other statues in its original displaying style.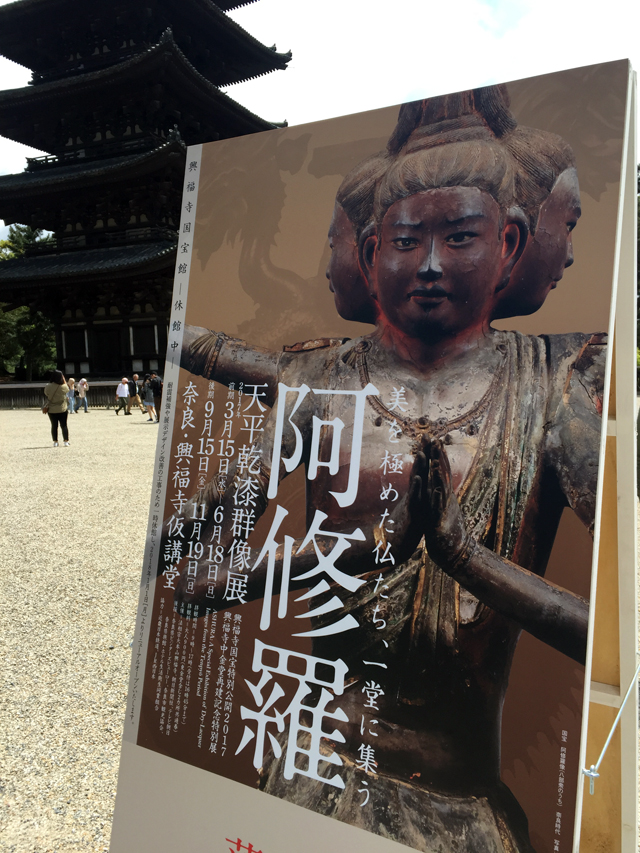 It can be said that every Japanese knows this "Ashura"statue.  His elegant and neat faces attracts us young and old, men and women.
( 3 photos from published website)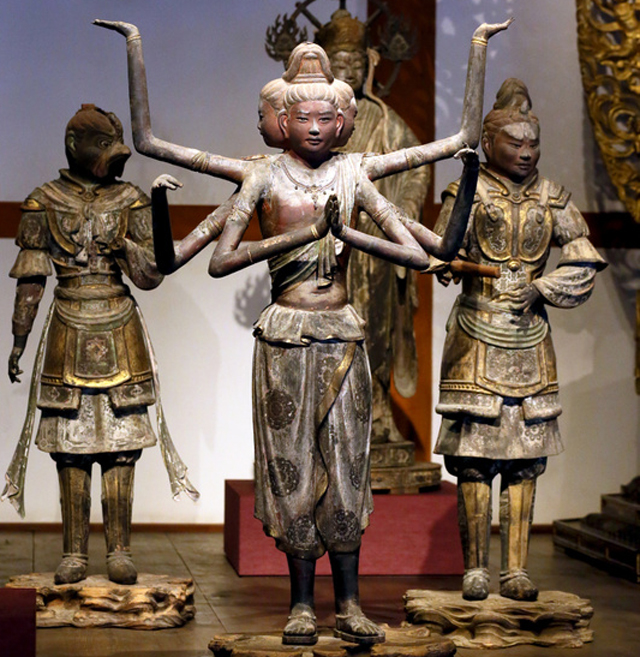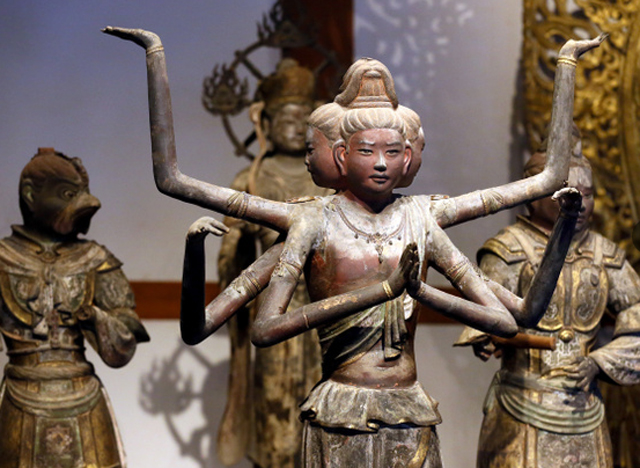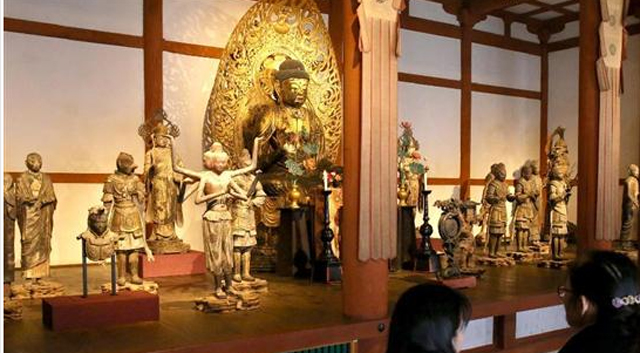 Now, Ashura is desplayed not by its own, but in its original displayed position in 1300 years ago.
With Amida Buddha in the center, 10 his disciples and 8 mythological beings ( Ashura is one of them), along with other beings are on display.
The layout itself has a meaning.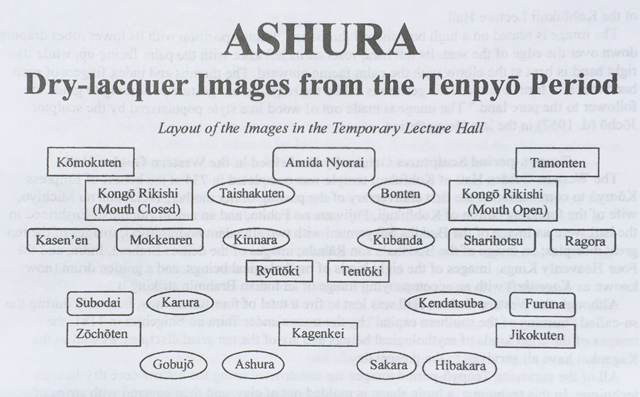 The Southern Round Hall.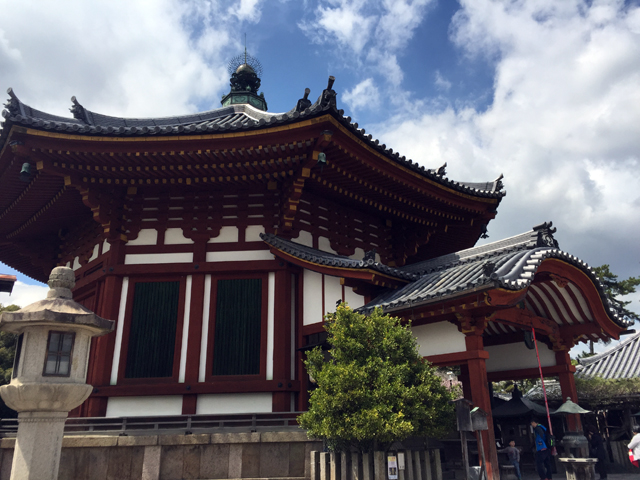 From ancient times, deer are supposed to be accompanied with God.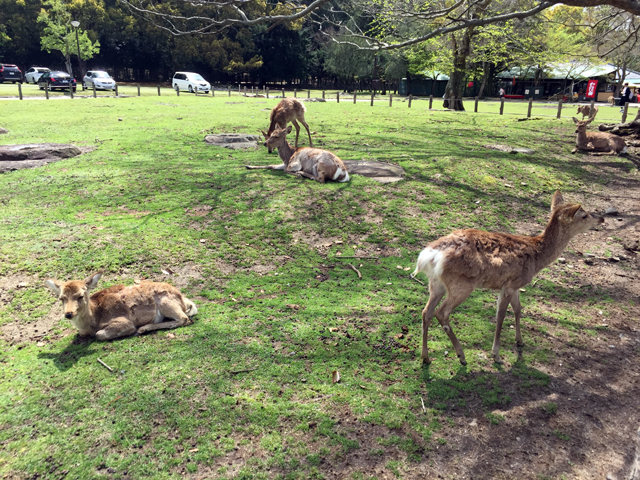 For further information: Kofuku-ji Temple