Went to see the National Treasure "Irises Folding Screens" at Nezu Museum in Tokyo.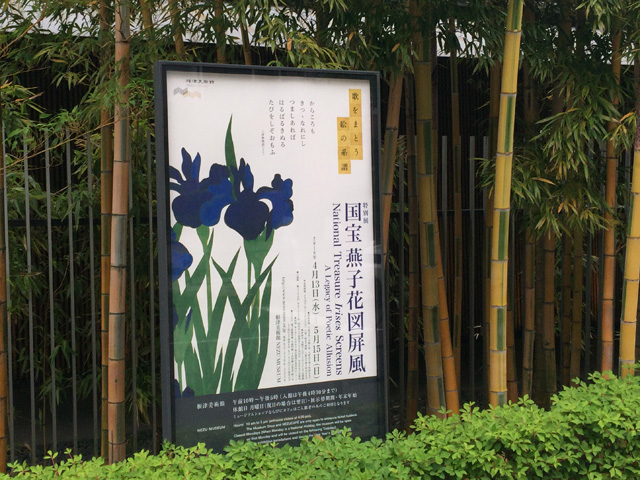 May is the season of irises, and the Irises screens has come once again.
This time, we could enjoy the masterpiece by Ogata Kōrin (1658–1716) in the context of waka (Japanese ancient style poetry).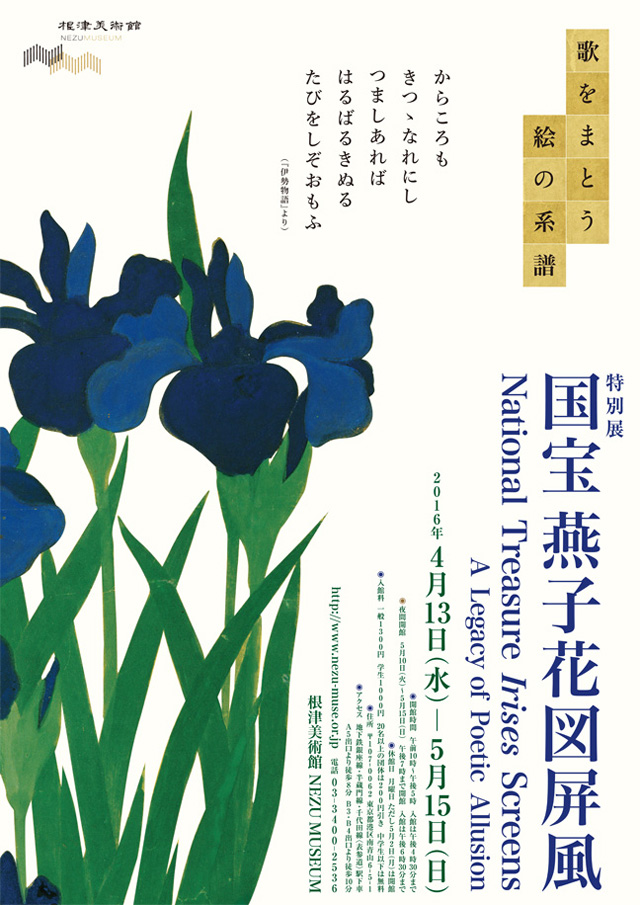 Zen style entrance.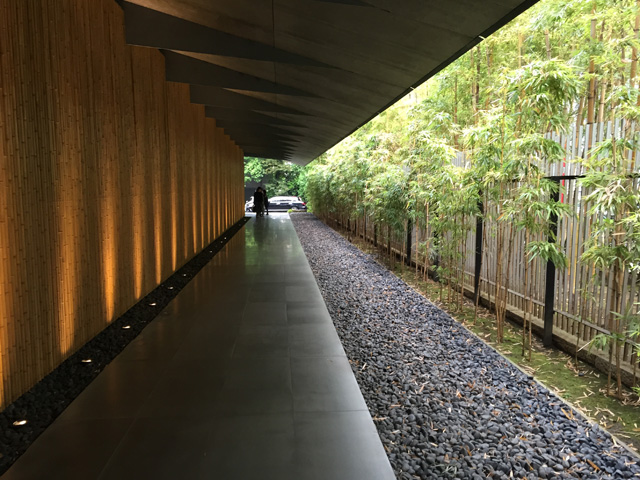 With its clusters of irises in vibrant full bloom over a solid gold ground, the appeal of this work lies in its design-like composition, which resembles the patterns seen on kimono robes.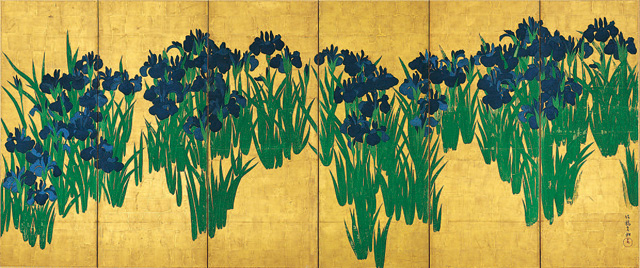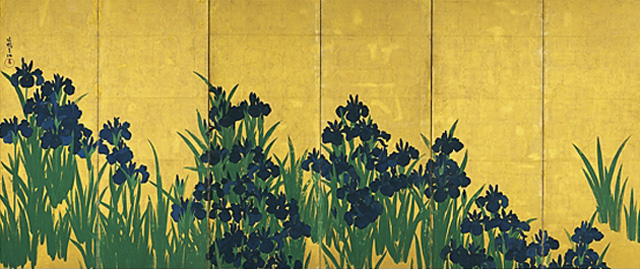 The iris motif invites the imagination to reflect on the "Journey to the East" section of Episode 9 of The Tales of Ise.
It goes like this:
The protagonist is on his way to the Eastern Provinces, noticed the clusters of irises at Yatsuhashi (the province name), and is reminded of the wife he has left in the capital (Kyoto).
The climax of this scene comes when he composes a waka poem using the five syllables of the word for iris in Japanese, ka-ki-tsu-ba-ta, to start the five lines of the poem. (In pre-modern Japanese, ha and ba were written the same.):
KArakoromo / KItsutsu nare ni shi / TSUma shi areba / HArubaru kinuru / TAbi o shi zo omou
Since I have a wife / familiar to me as the hem / of a well-worn robe, / I think sadly of how far /
I have traveled on this journey.
Japanese poetry and painting have long been intimately connected.
In this exhibition, each painting is shown with appropriate poem.
In addition to objects from the museum's own collection, the exhibition also features a special loan of a three-volume handscroll of The Tales of Ise (private collection).

At the entrance, marvelous folding screens are displayed.
Cherry Blossoms in Yoshino and Maple Leaves in Tatsuta (17th century)
These spectacular screens depict cherry blossoms at the height of their luxuriant bloom and maple leaves brilliant like embroidered brocade.
The poem slips tied to the branches of the trees are inscribed with waka poems celebrating the regions of Yoshino and Tatsutagawa, and the cherry blossoms and maples leaves for which they are famous. It is a work that fuses the decorative nature of Japanese art with the tradition of paintings of famous places.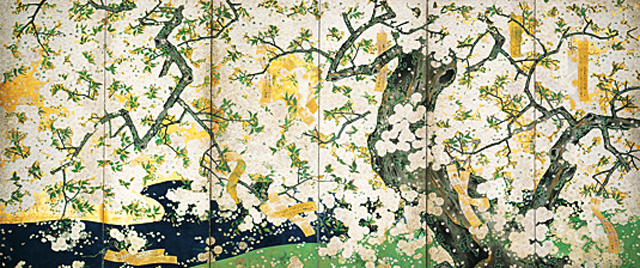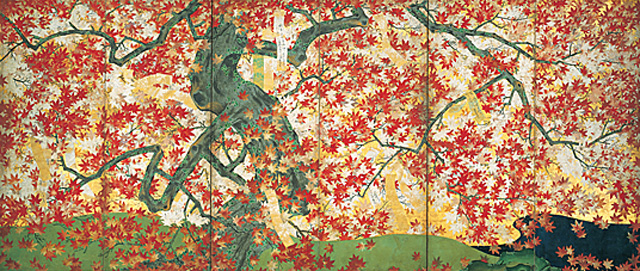 After enjoying the exhibition, one of the delights of a visit to the Nezu Museum is a stroll through its Japanese style garden, truly an urban oasis.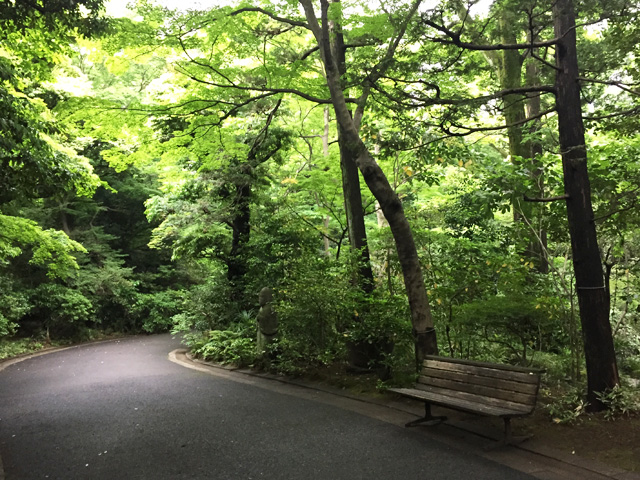 There you will find some tea houses as well as a variety of stone lanterns and other objects.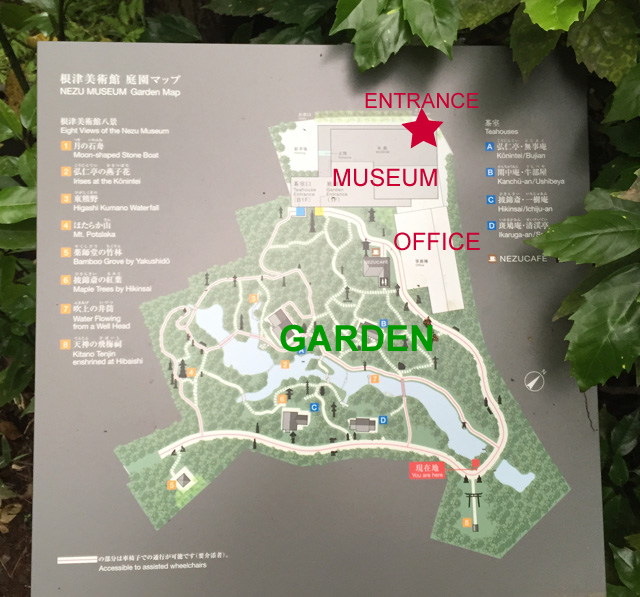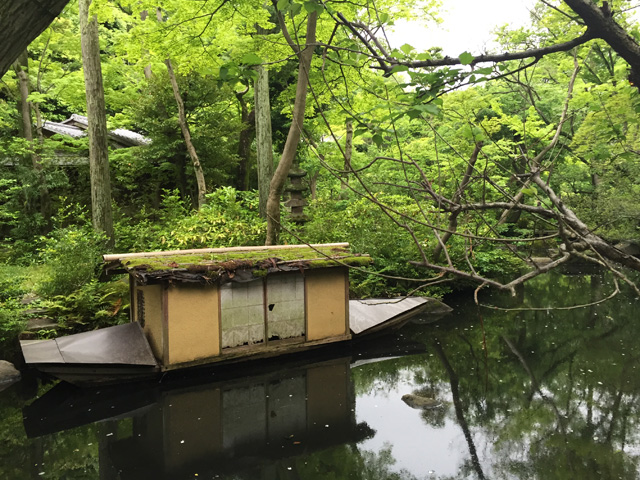 I was lucky to enjoy the true irises in the garden as well.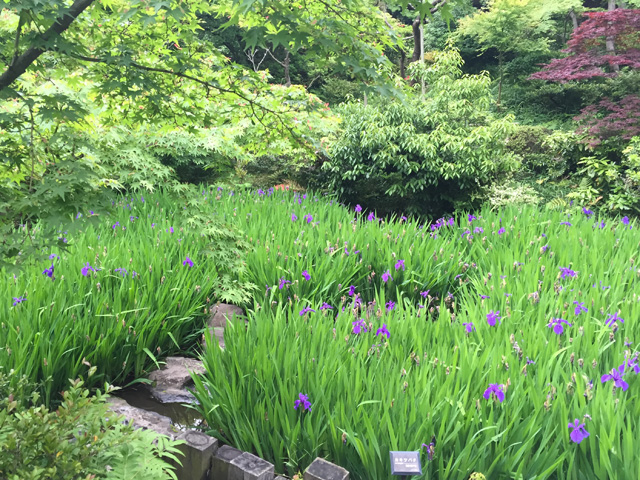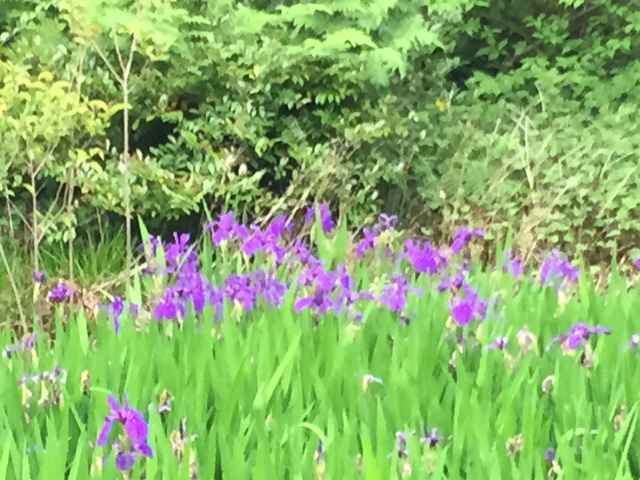 It's nice to say hello to these calming statues.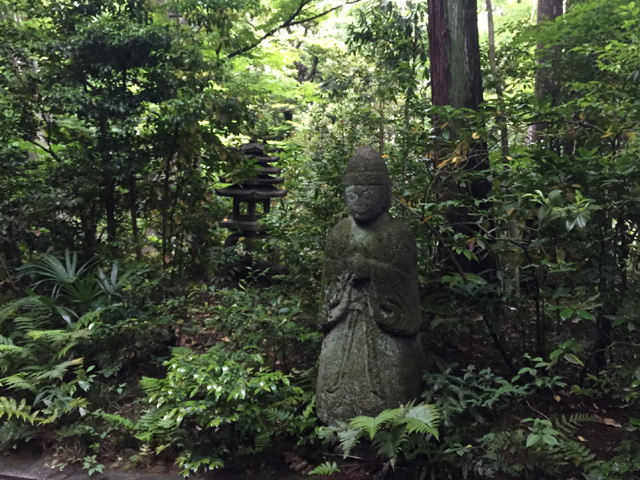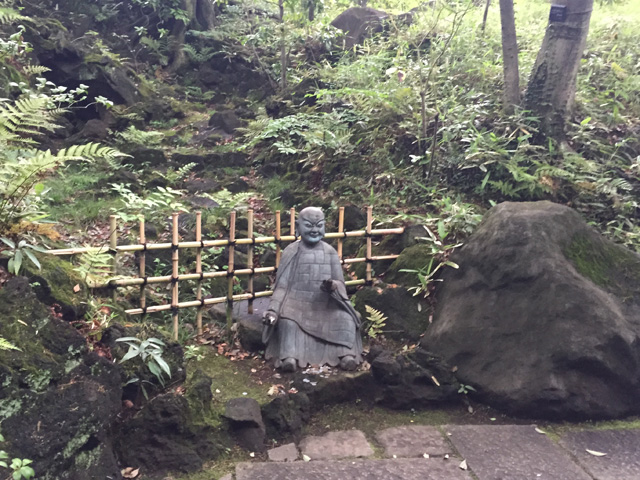 For more information: Nezu Museum