Went to see the exhibition "Korin and his Successors"~marking the 300th year since the passing of Ogata Korin~  at Hatakeyama Memorial Museum of Fine Art in Tokyo.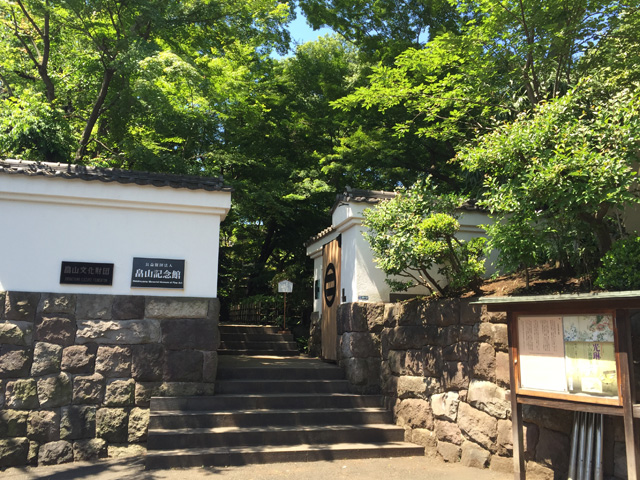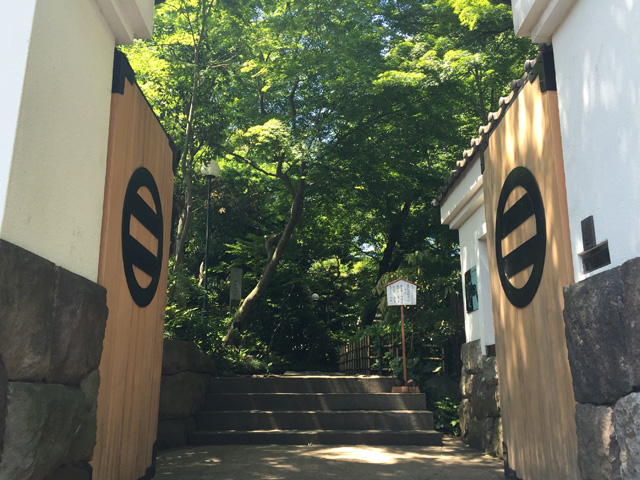 The Hatakeyama Memorial Museum of Fine Art was established in 1964.
The emphasis of the collection is on arts relating to the tea ceremony and profound aesthetics of "tea taste".
The museum was established by Issey Hatakeyama (1881-1971), who founded a mechanical engineering corporation and became one of the leading industrialists of his age.
He spent his spare time studying traditional Japanese Noh drama and the tea ceremony.
He became a passionate buyer of art objects and his collection in the museum is famed for its outstanding quality.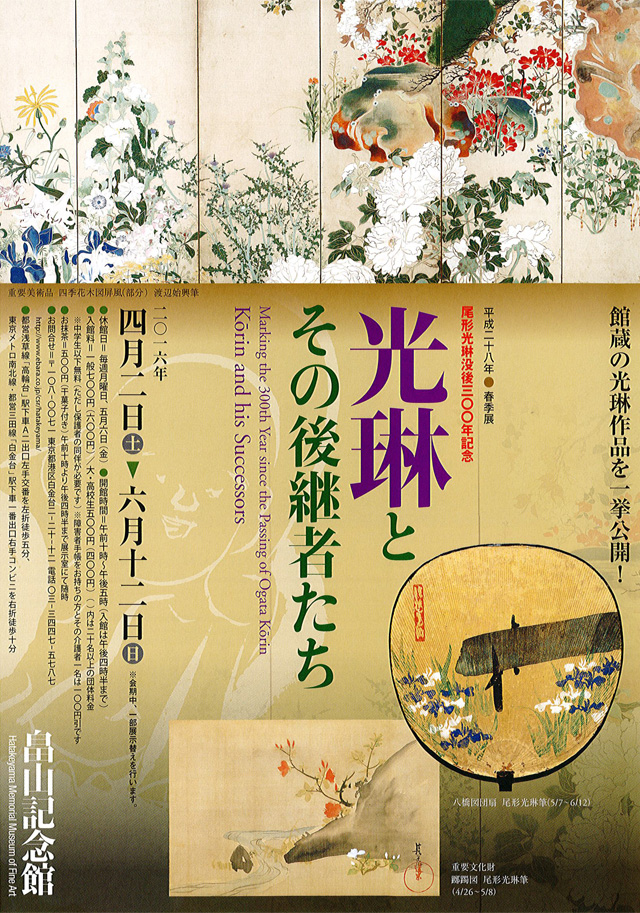 This year marks the 300th anniversary of the death of Ogata Korin (1658-1716), a Japanese painter who achieved perfection in the art of Rinpa style and became a great influence on artists in later periods.
In commemoration of this anniversary,the museum extensively showcases the collection of Korin's work.
While focusing on the originality and creativity of Korin's art, the exhibition will also feature well-selected paintings and craftwork of the artists that surrounded Korin, including Korin's younger brother Ogata Kenzan, Watanabe Shiko, and Sakai Hoitsu, who strived to honor and revive Korin's work in the Edo cultural zone in the early 19th century.
Left: Hotei-zu (the God of Contentment) by Ogata Korin
Right: Irises and lacewing fly  by Sakai Hoitsu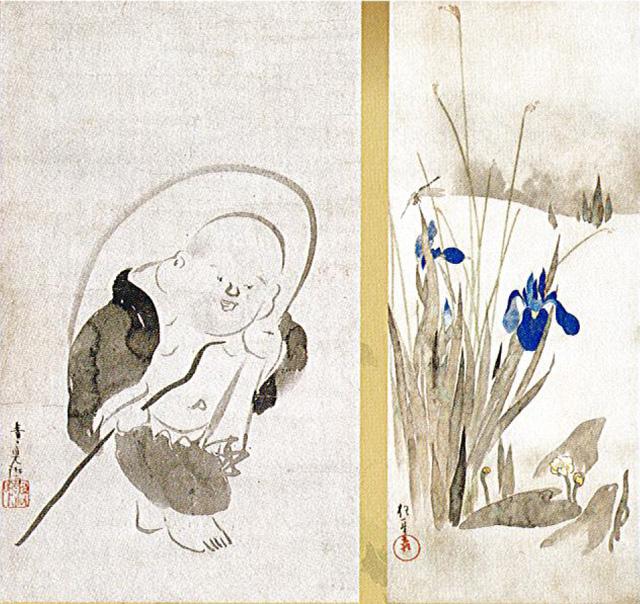 Yatsuhashi-zu Uchiwa (Fan of Eight-Planked Bridge) by Ogata Korin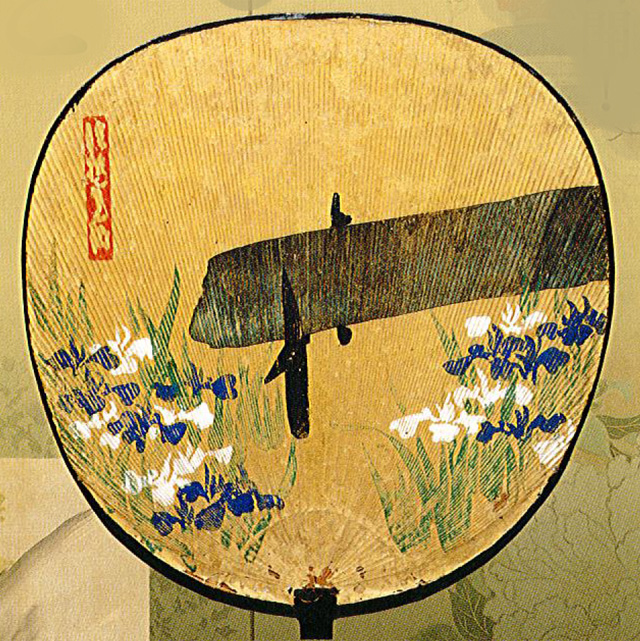 Pottery by Ogata Kenzan (Korin's brother)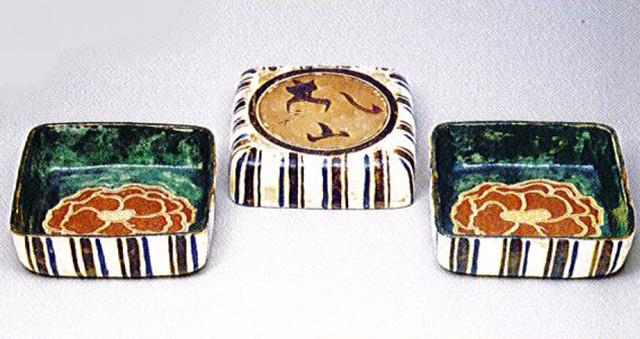 The museum building was designed entirely by Hatakeyama and retains an atmosphere of calm traditional taste to view the objects on display.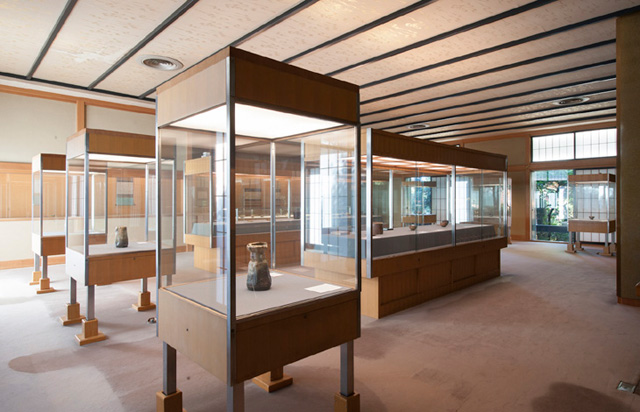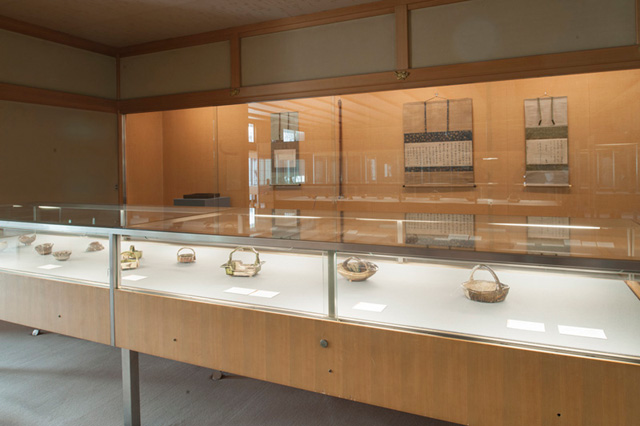 In one corner of the exhibition space, a simple tea ceremony room looks over a small garden
where the beauty of the passing seasons can be appreciated.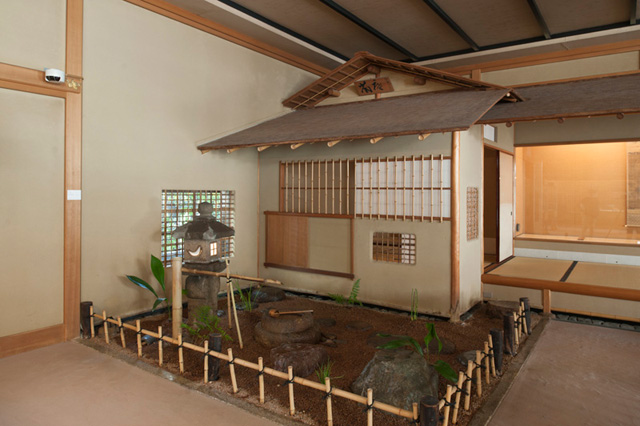 I like this style of museum, with Japanese garden and tea houses.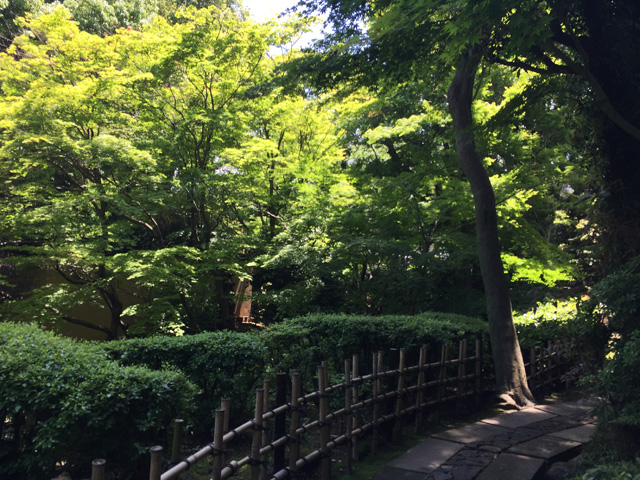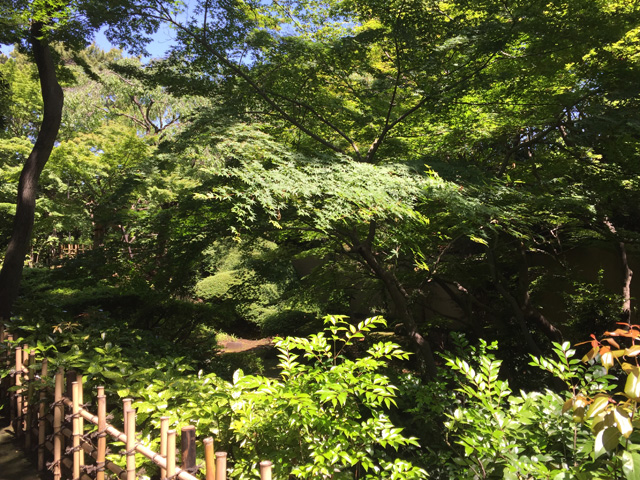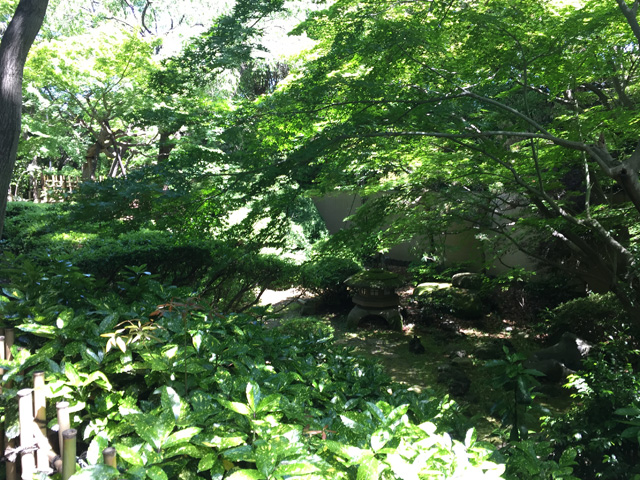 For more information: Hatakeyama Memorial Museum of Fine Art