Thanks to the trend of health foods in recent years,granola has become very popular, so as well as in Japan.
I found this "Adzuki beans granola" very delicious, and got a bunch of packs.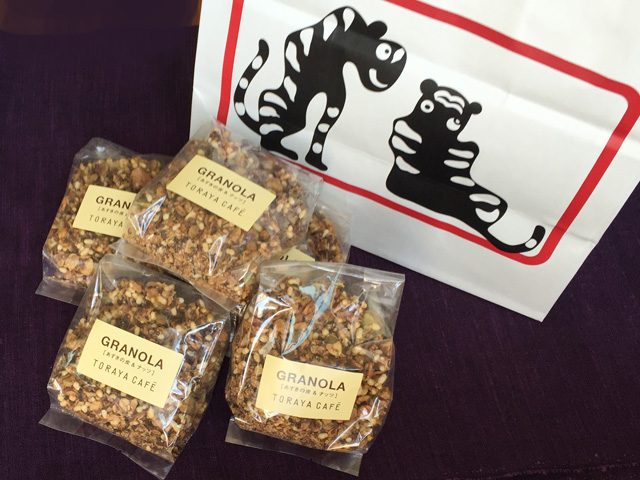 Adzuki(Japanese red beans) has deep involvement with Japanese food culture since ancient times.
We celebrate happy occasions with festive red rice (steamed rice with red beans) and it's used for
various kinds of Japanese confections for ages.
This granola is from Toraya, one of  the most long-established Japanese confectioners in Kyoto.
and its primary product is Yokan (a bar of sweetened and jellied bean paste).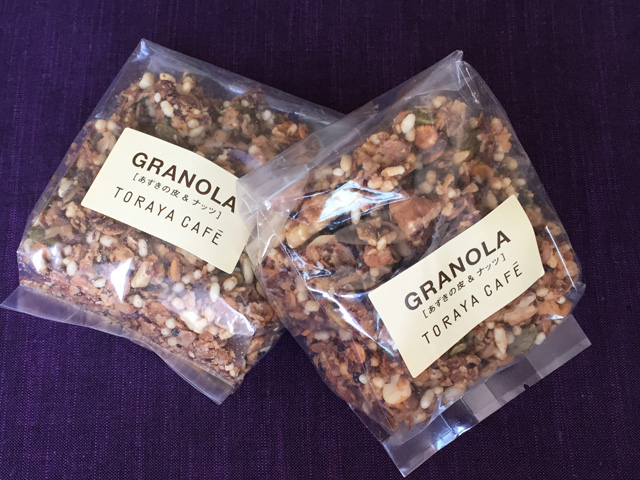 This granola is a mixture of skin of adzuki beans and other nuts.
So delicious with refined subtle taste.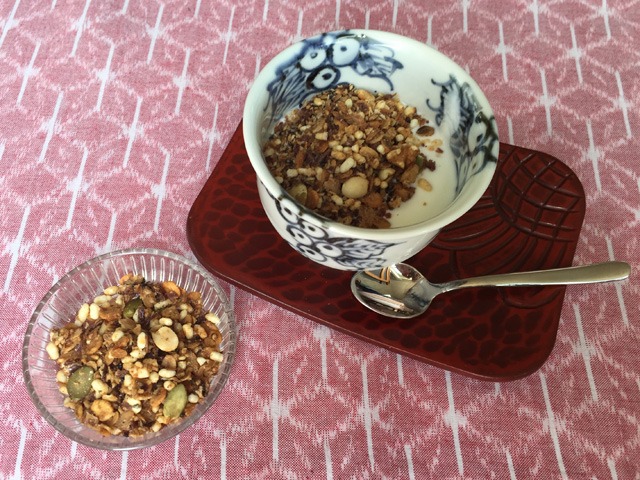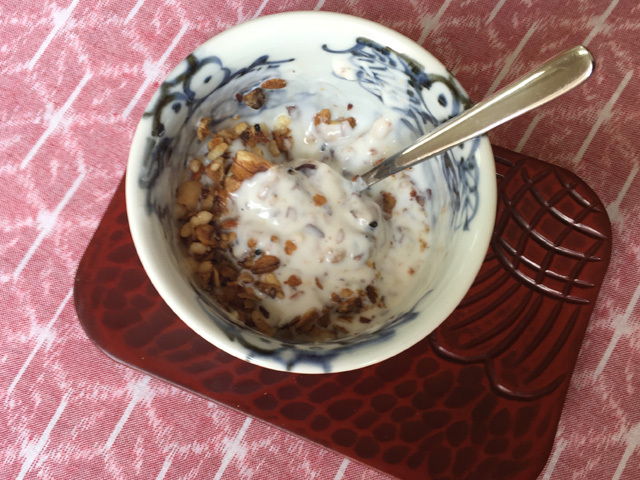 Recently, those long-established stores successfully renew their products according to today's trend.
Toraya is the leading store in such attempt, here is their new shop in Tokyo Midtown in Roppongi.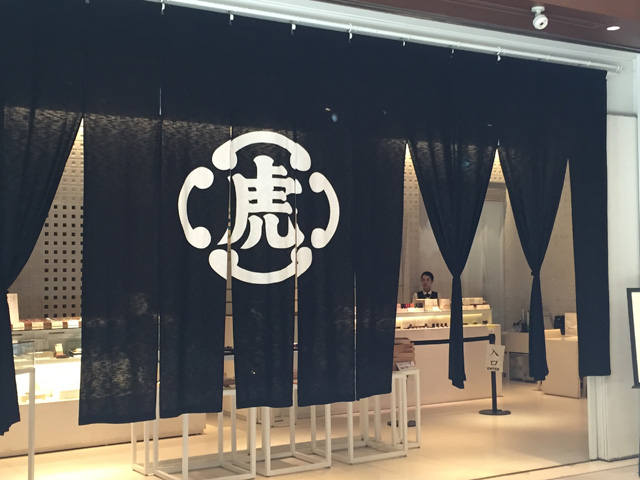 For more information: Toraya