Look at these cute little envelopes.
This type of envelope is used to give money for someone, the most classic occasion is New Years' gifts for kids.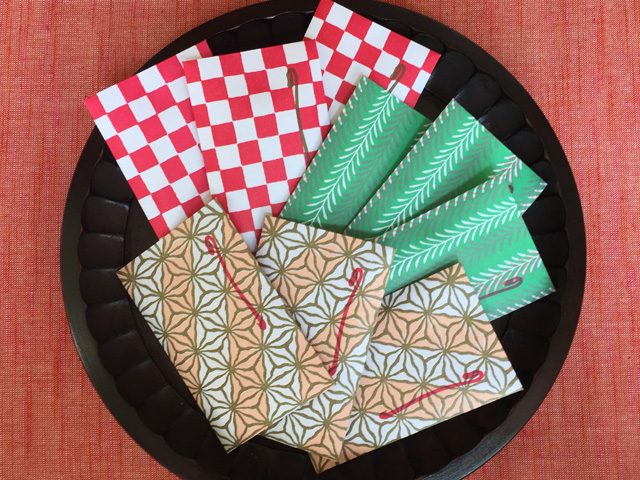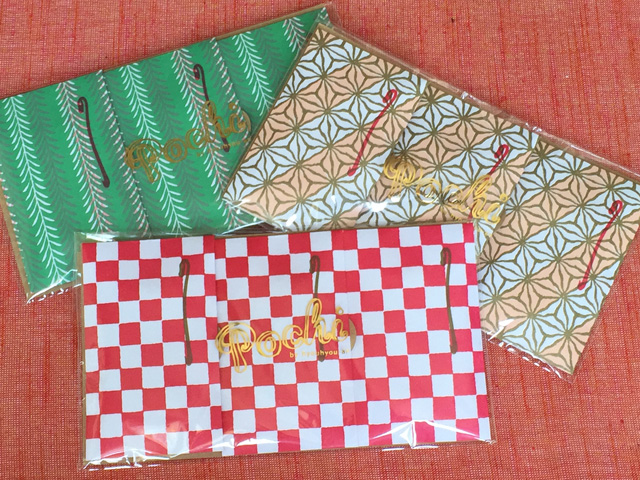 What do you think is inside this time?
Each envelope contains a vacuum packed thin rice cracker!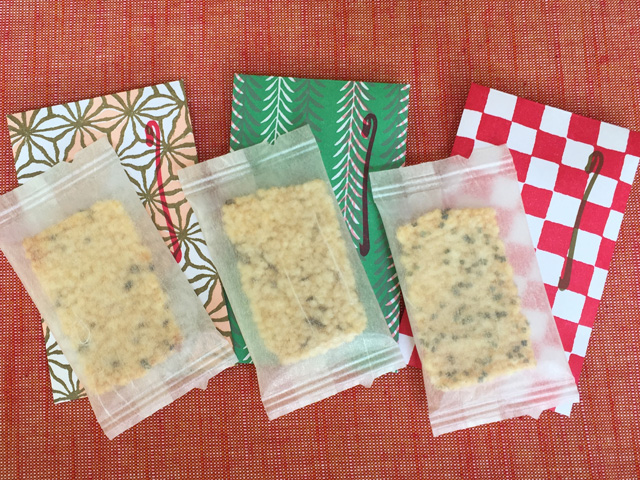 This idea is from Hyohyoan, produced a wonderful encounter of the long-established rice cracker maker "Kakiyama" and Japanese traditional paper maker "Isetatsu".
Besides its subtle salty taste of cracker itself, this kind of playful mind is adorable.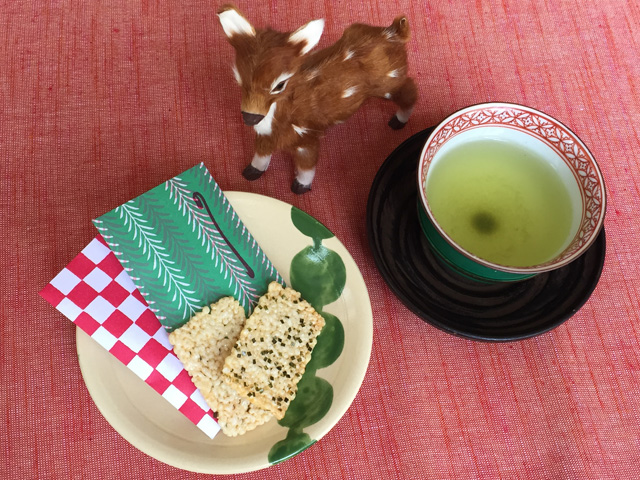 For more information:KAKIYAMA