I got a bunch of assorted Japanese tea bags in attractive wrapping!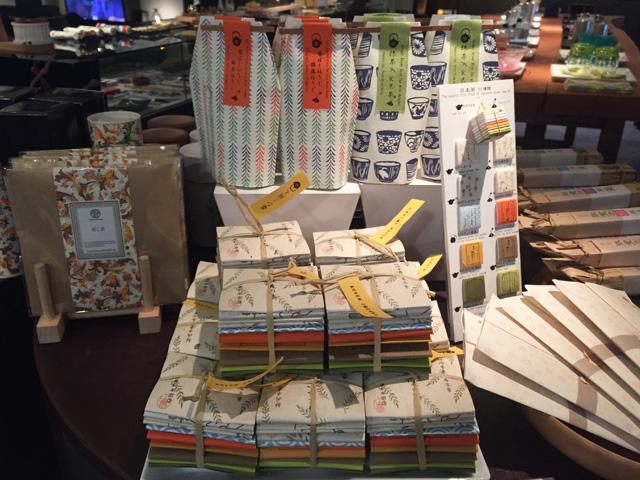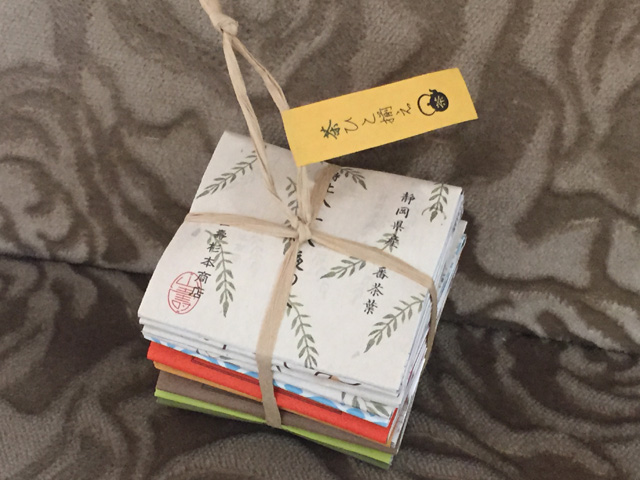 10 different types of tea from Shizuoka, known as a famous production area of tea leaves.
Tea is different in terms of kind and the way of making it.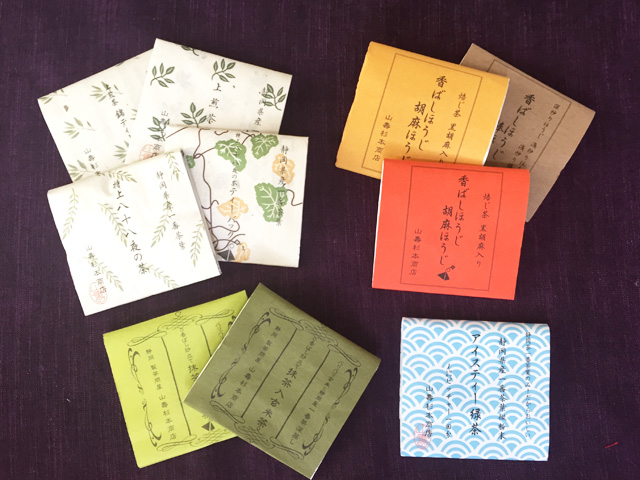 Don't worry, each one has its own card with explanation of how to make.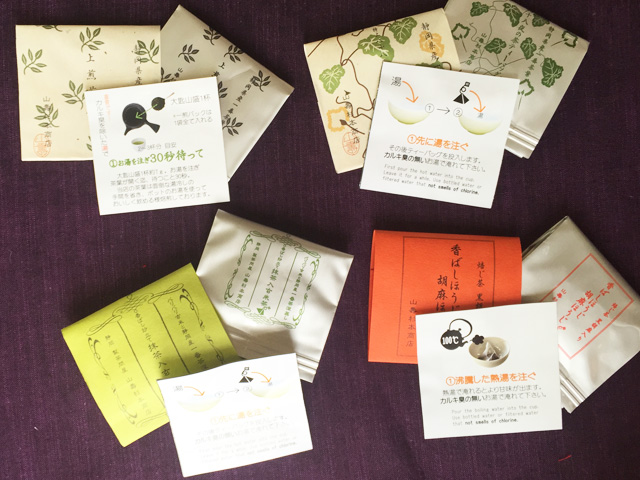 It may be  interesting to taste different types of tea, like when you taste wine.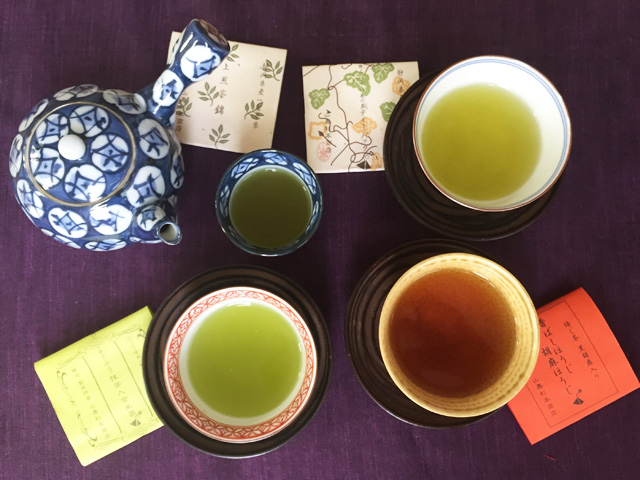 Like you have cheese with wine, don't forget to have little Japanese sweets!