Arita is famous for its porcelain, and Tsuji-Seijisha has the longest history and authority.
This pottery producer serves as purveyor of the Japanese Imperial household since 1664, for more than 350 years!
Skills and techniques are handed down for generations, and now 15th head takes over its name.
His style is characterized by its noble neatness, especially blue-colored paintings.
Here is an attractive multi-purpose rectangular plate.
Abstract design of camellia on blue geometric pattern, often used in kimono cloth.
I love this kind of playful mind backed by tradition and excellent technique.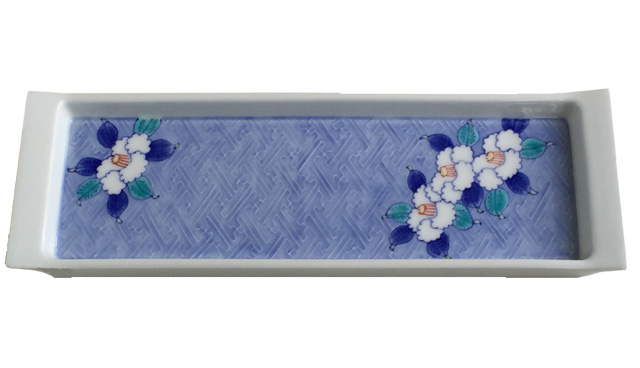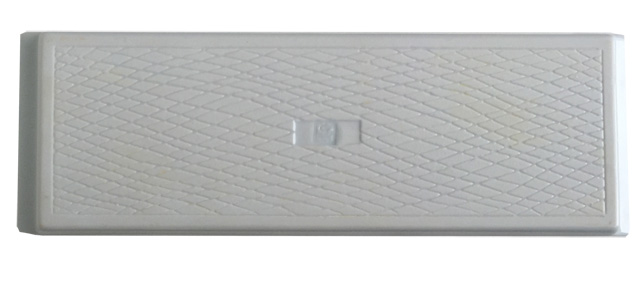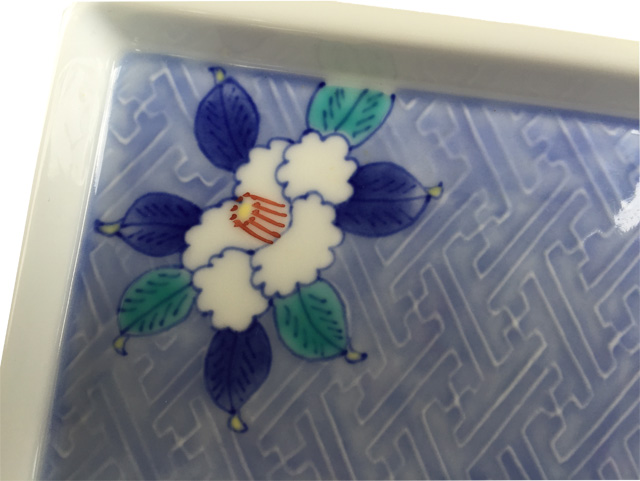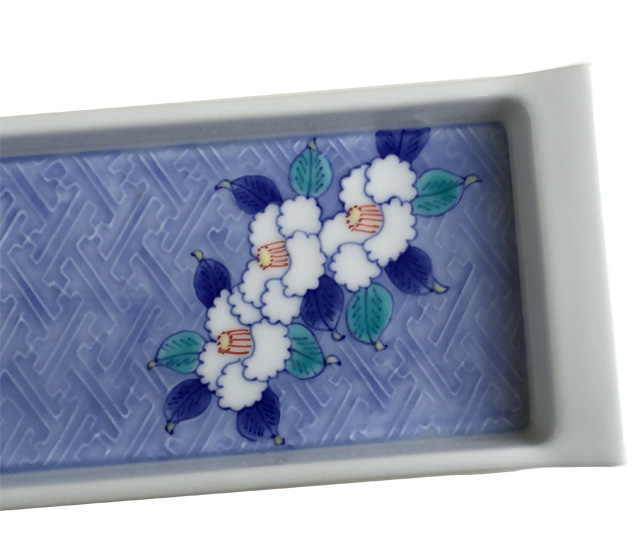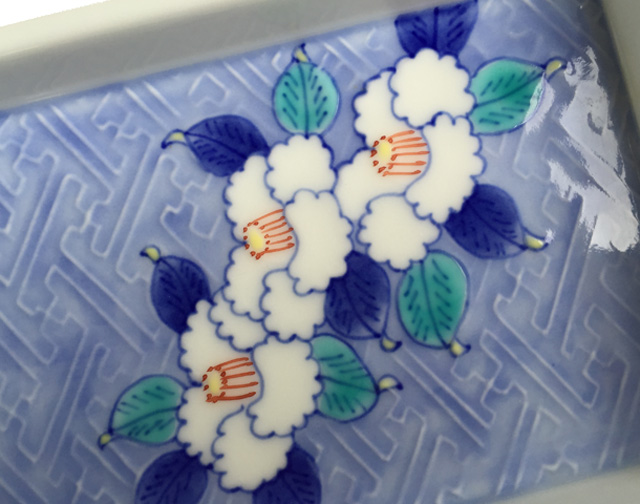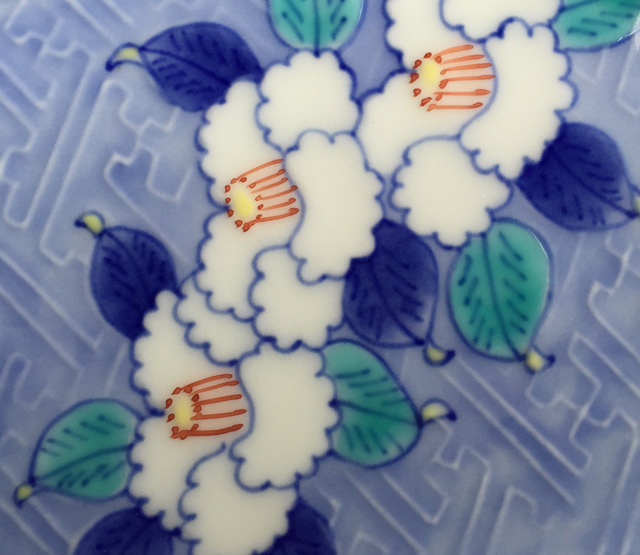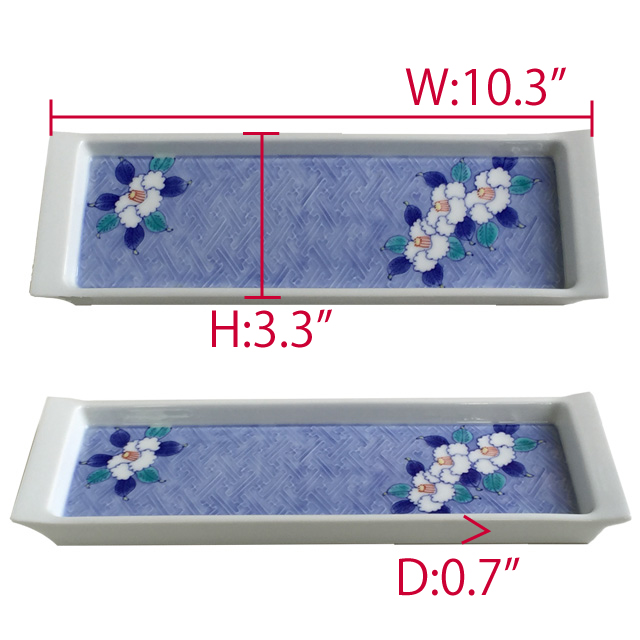 This plate comes with a paulownia box with hand-written title,
"Blue Camellia Pattern Multi-Purpose Plate"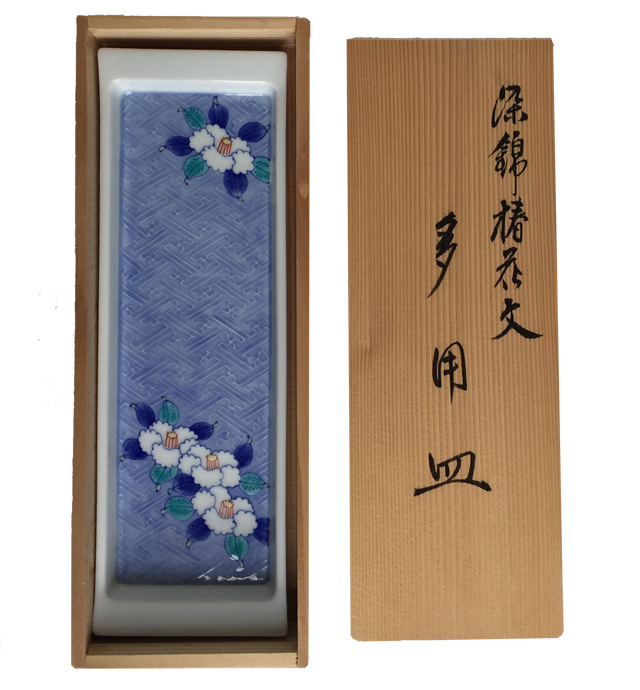 Another side of the lid, is an autograph of the head master, 14th Tsuji Hitachi, as a purveyor of the Japanese Imperial household.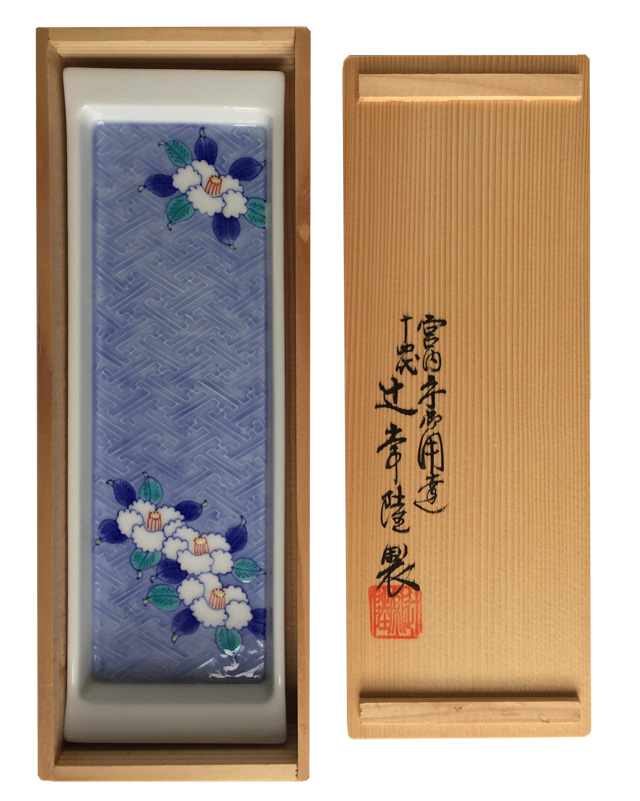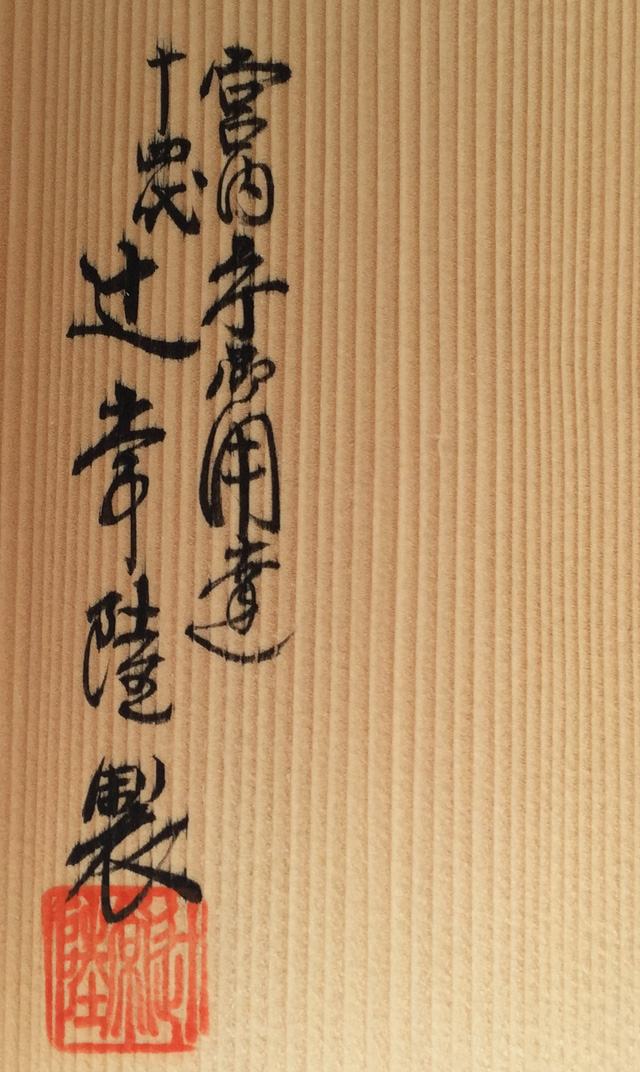 Way to use is up to you.
I put  some scones on it.
Maybe its nice to organize your accessories or writing tools.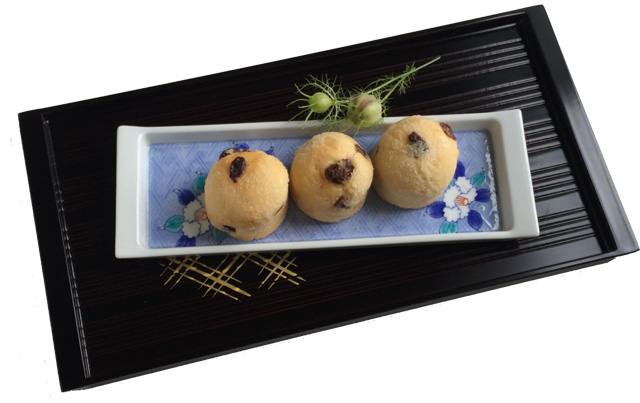 【COMING SOON ON MY eBay STORE】