Arita is famous for its porcelain, and Tsuji-Seijisha has the longest history and authority.
This pottery producer serves as purveyor of the Japanese Imperial household since 1664, for more than 350 years!   Skills and techniques are handed down for generations, and now 15th head takes over its name.
His style is characterized by its noble neatness, especially blue-colored paintings.
Here is a beautifully proportioned flower vase with bamboo-like figure.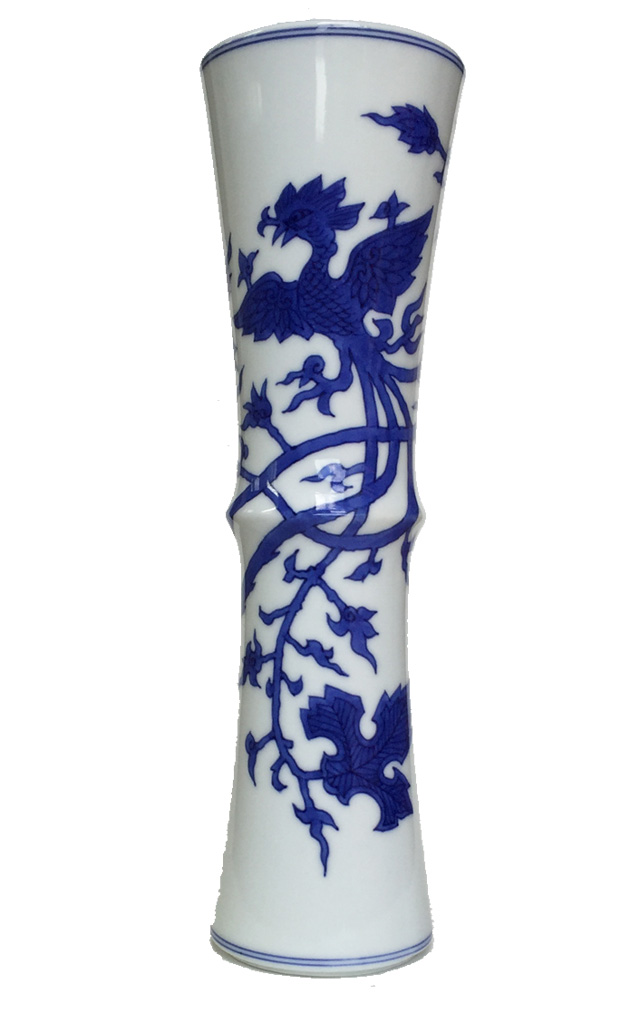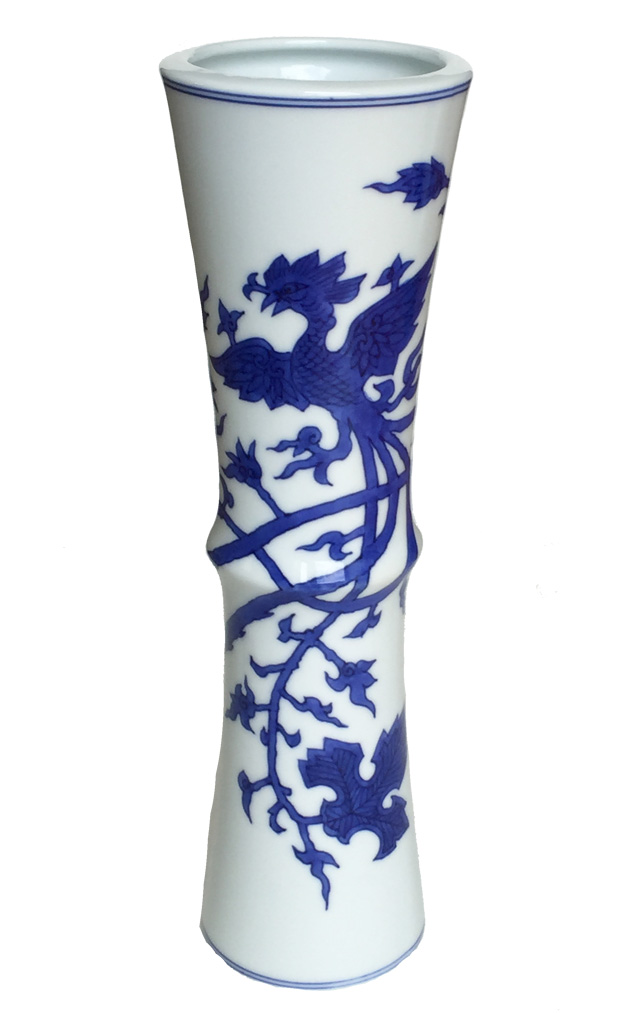 Sophisticated Blue Phoenix on the upper part.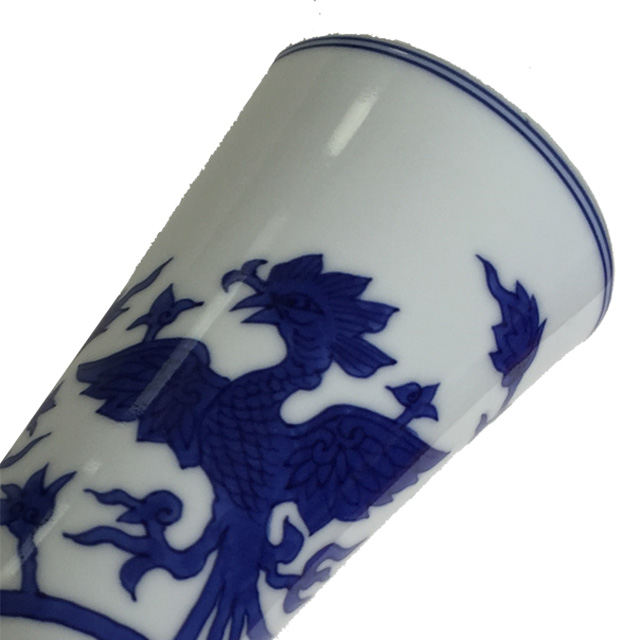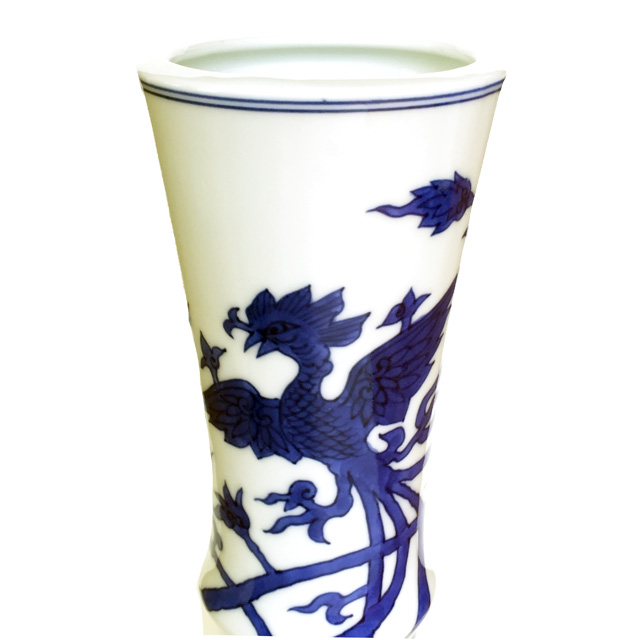 Painting is elegantly folding around the vase.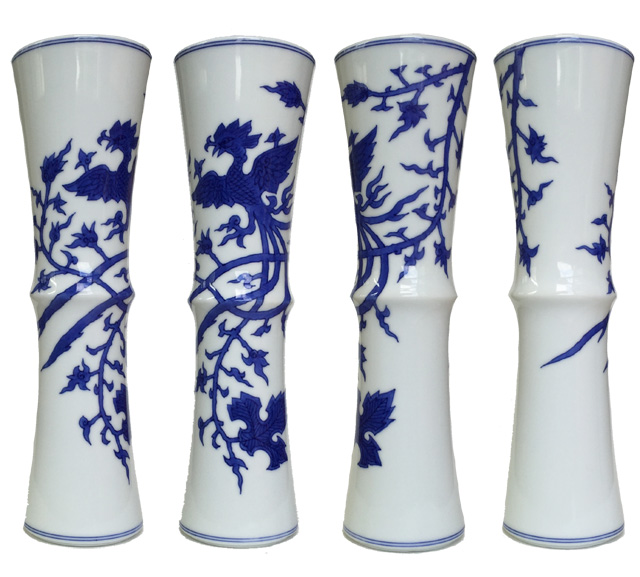 "Made by Tsuji"  engravement on the bottom.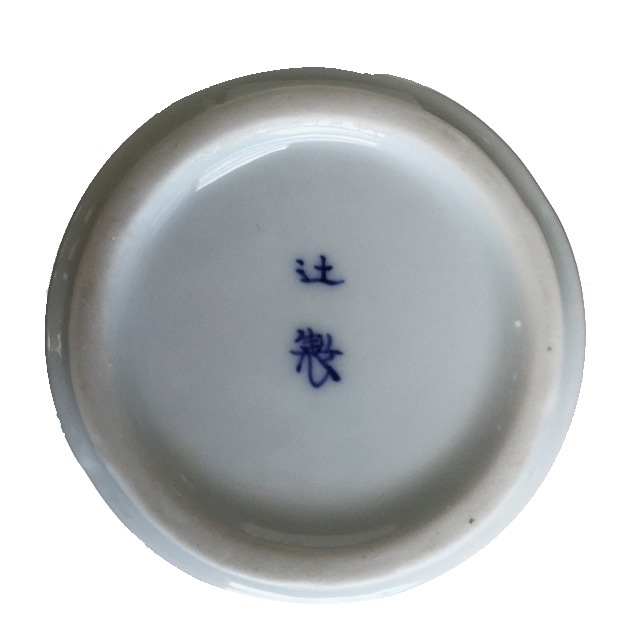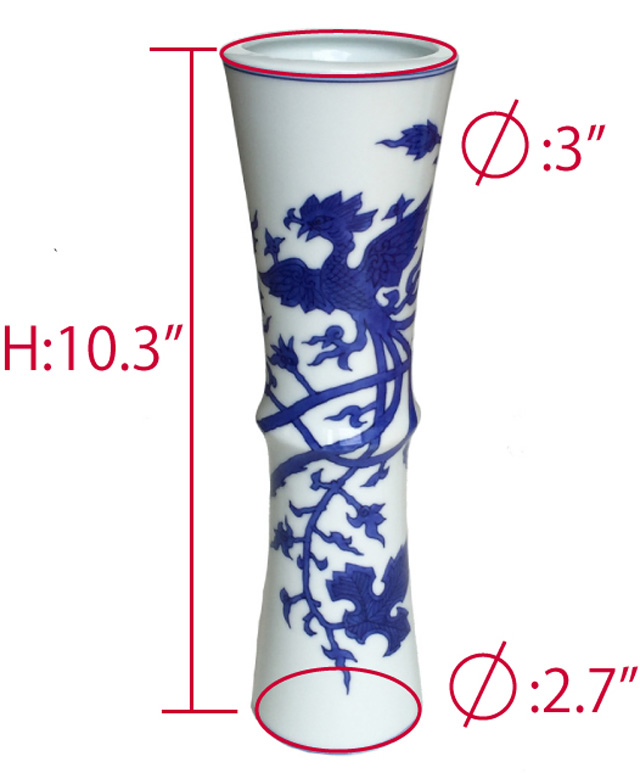 This vase comes with a paulownia box with hand-written title,
" Blue Phoenix Painted Flower Vase"
Another side of the lid, is an autograph of the head master, 14th Tsuji Hitachi, as a purveyor of the Japanese Imperial household.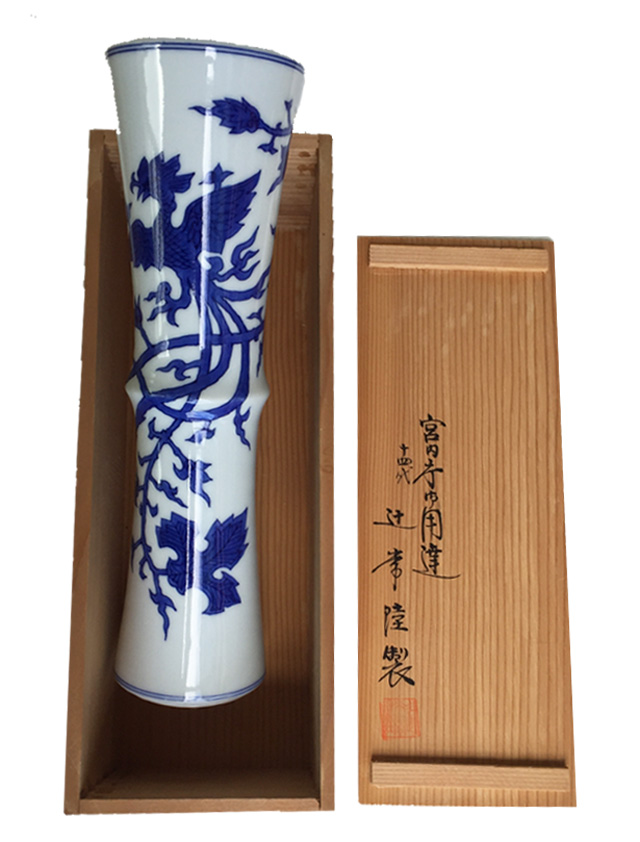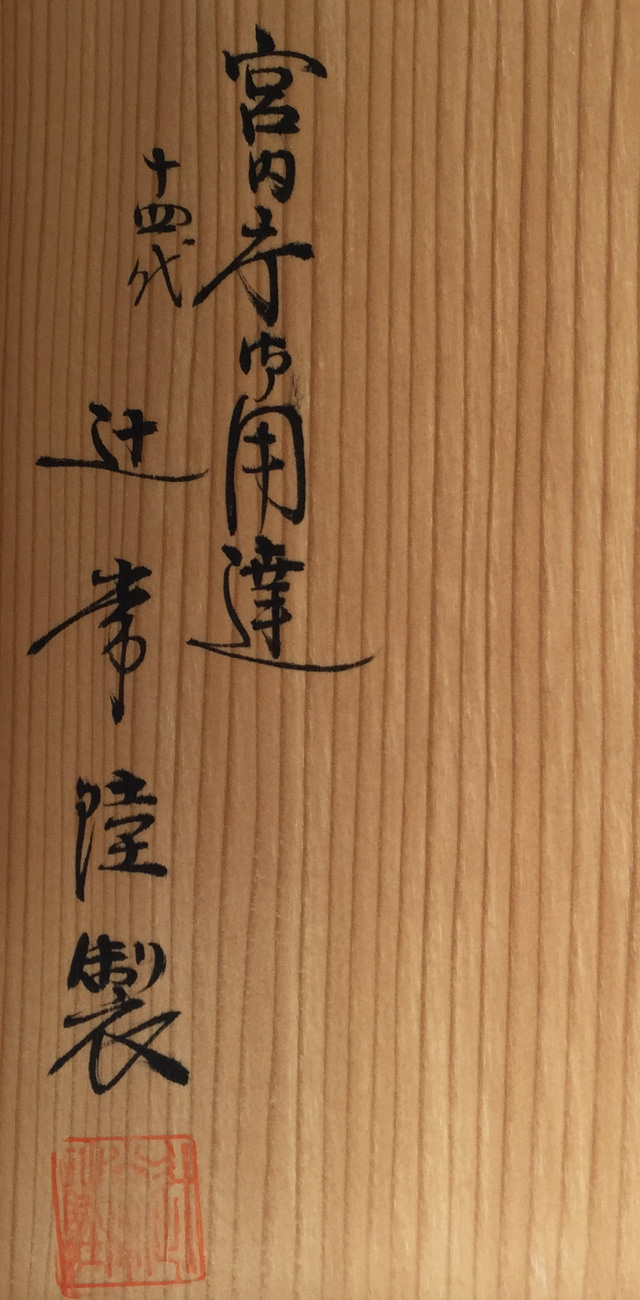 This simple vase looks nice with simple Zen-style flower arrangement.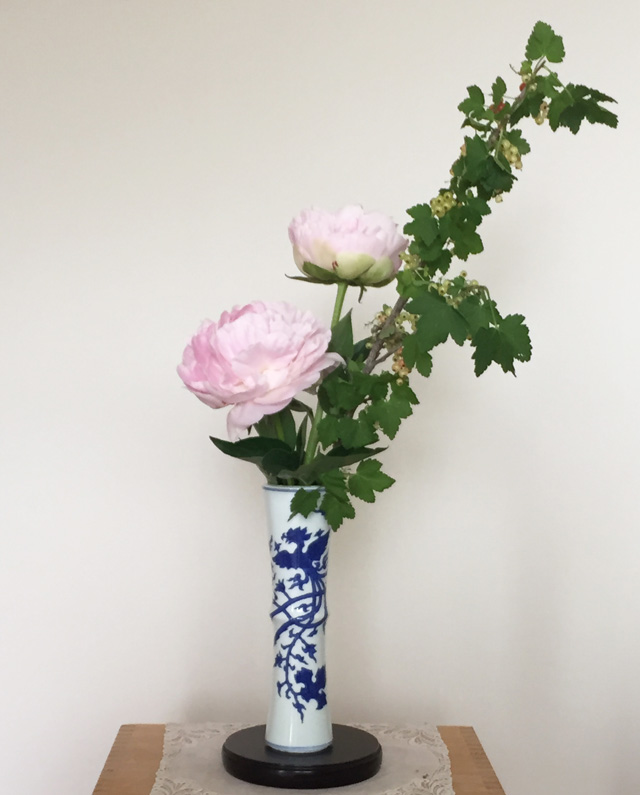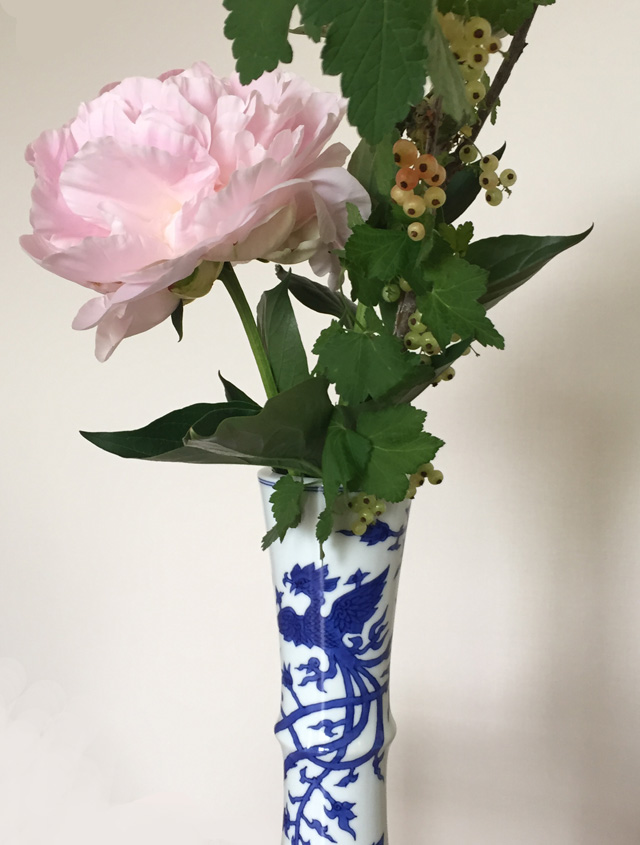 But also, gorgeous arrangement may be attractive.