Suma-Temple is one of the oldest temples in Japan, it dates back in 888.
Suma is famous as the historic  site of the fierce battle between two warring clans called, respectively, the Genji and the Heike.
Most of all, this Suma-Temple is said to be where the Battle of Ichinotani took place, and the Heike suffered a complete defeat.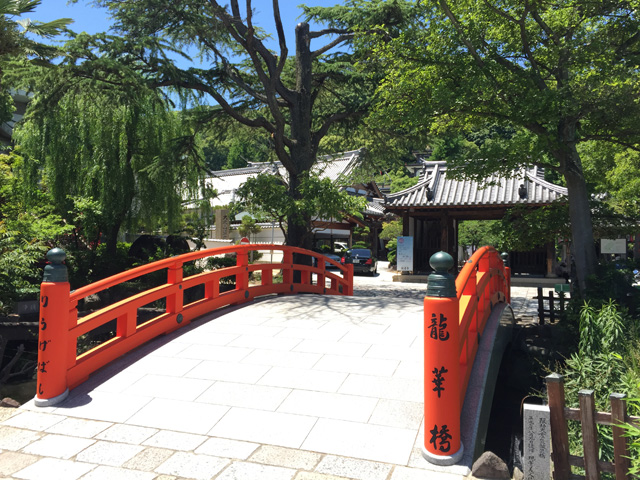 Precincts of the temple show a variety of appearances.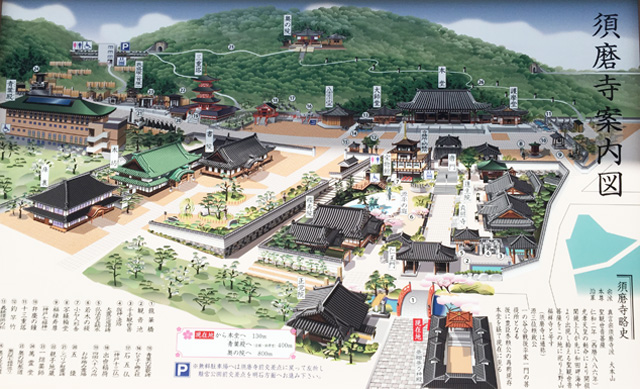 Besides the cathedrals, I like little stone Buddhist images.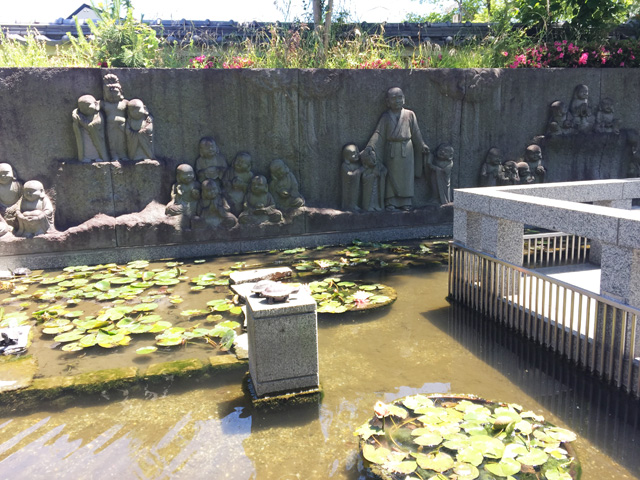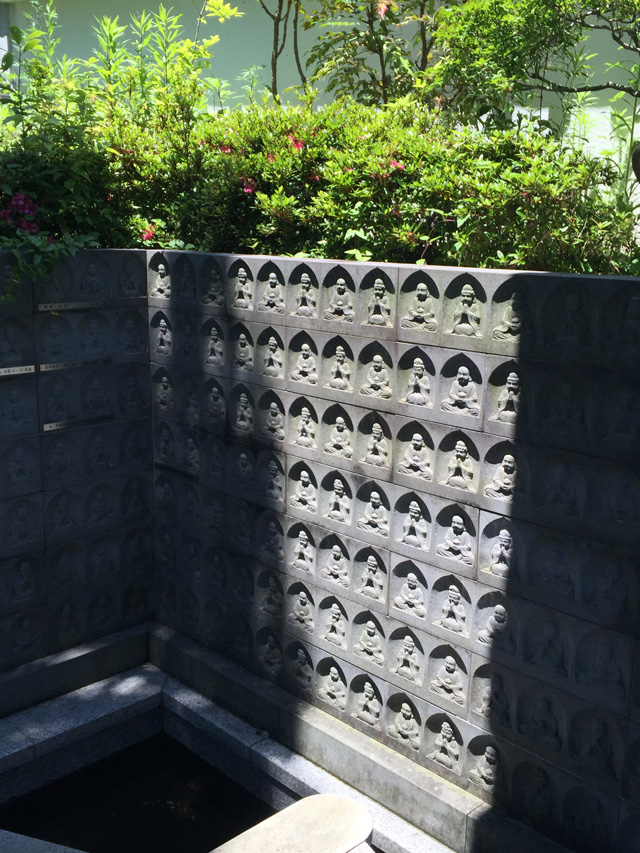 The Buddhist Goddess of Mercy with  1000 arms.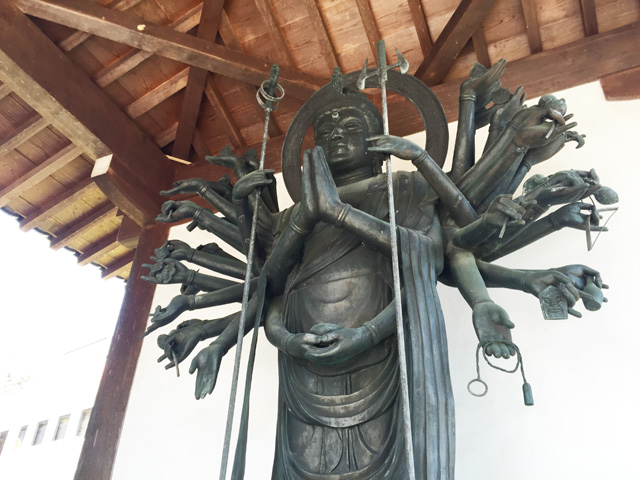 Buddha and the 16 disciples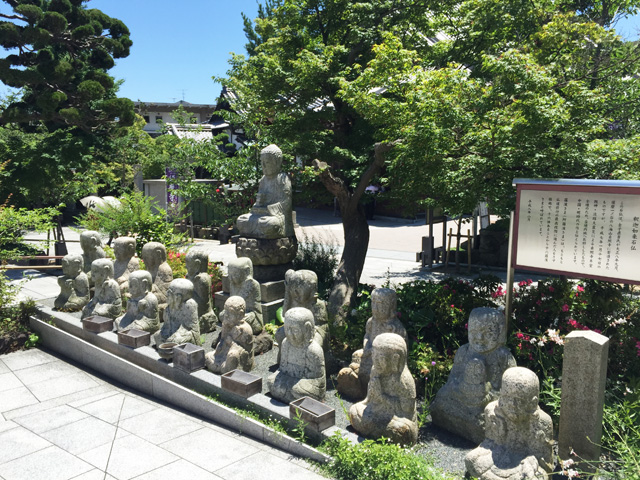 Three storied Pagoda.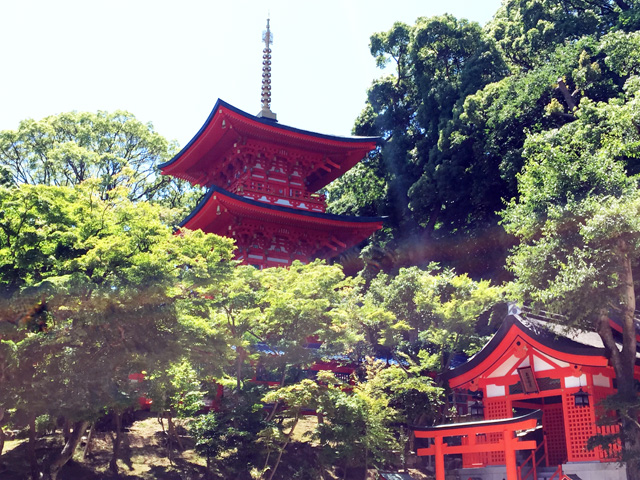 Main Hall.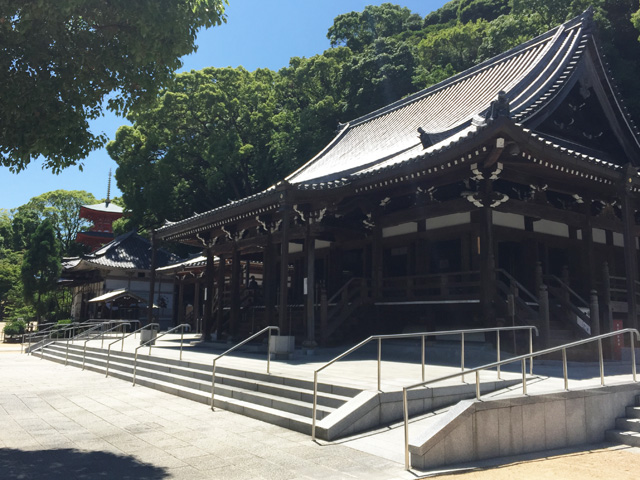 This is said to be the pond where Naozane washed the dead head of Atsumori.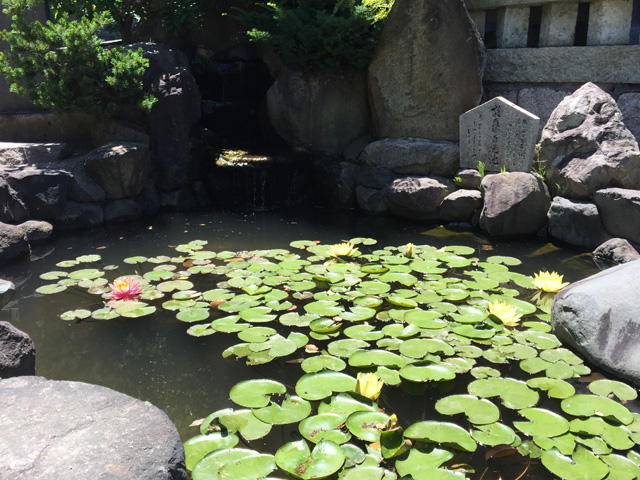 This small hexagonal building contains sutra-copies, and you will accept the same favor by turning it.
The Tale of Heike is an epic military story describing the rise and fall of the powerful 12th-century Heike clan, and one of the most beloved stories.
Among others, "the Death of Atsumori(Heike)" chapter is the highlight.
It begins with Genji warrior Naozane catching sight of Heike general Atsumori, who is fleeing after suffering a decisive defeat at Ichinotani.
Youthful Atsumori reminds Naozane of his own son. He tries to allow Atsumori to escape.
But Atsumori tells him  to do his duty. "Calm yourself, " he says, "then take my head quickly."
With deep reluctance, Naozane does  what he must, and executes Atsumori.
This is a tragic tale of two men —Naozane, torn between duty and emotion. And Atsumori, as he calmly faces death.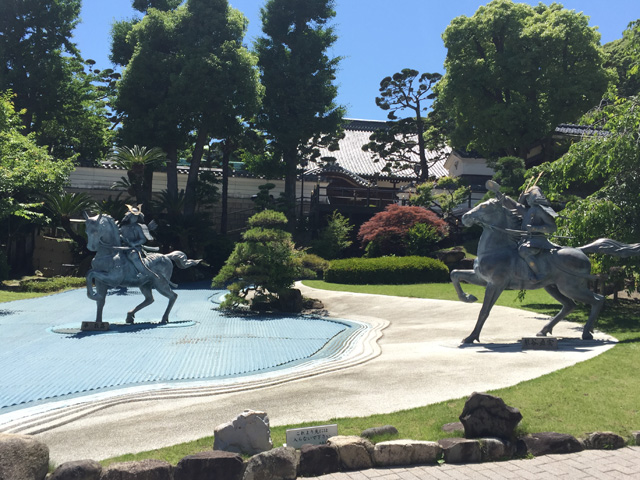 Statue of Naozane.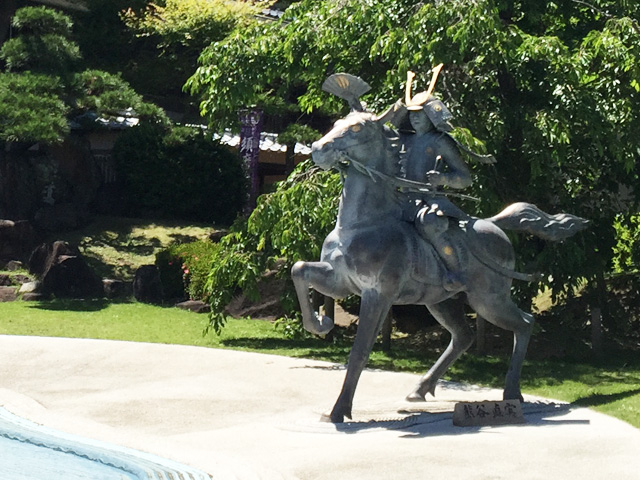 Statue of Atsumori.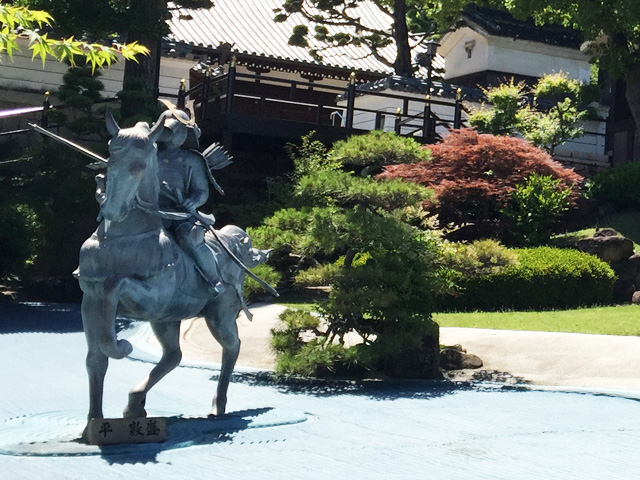 For more information: Sumadera